The 2017 conference was filled with excitement as educators, administrators, practitioners, parents, students, end users and more, sought the latest and greatest in assistive technology solutions! The 2018 conference promises nothing less and a whole lot of NEW opportunities!
Quality Attendees – Closing The Gap's conference attendees are eager to learn about the latest AT technologies and strategies and, in turn, influence the purchasing decisions that ultimately change the lives of their students and clients with disabilities.
They are dedicated.
They are determined.
They make a difference.
1, 493 participants, including 45% first-time attendees!
Participants from 45 states, 4 provinces of Canada and 8 other countries from around the world!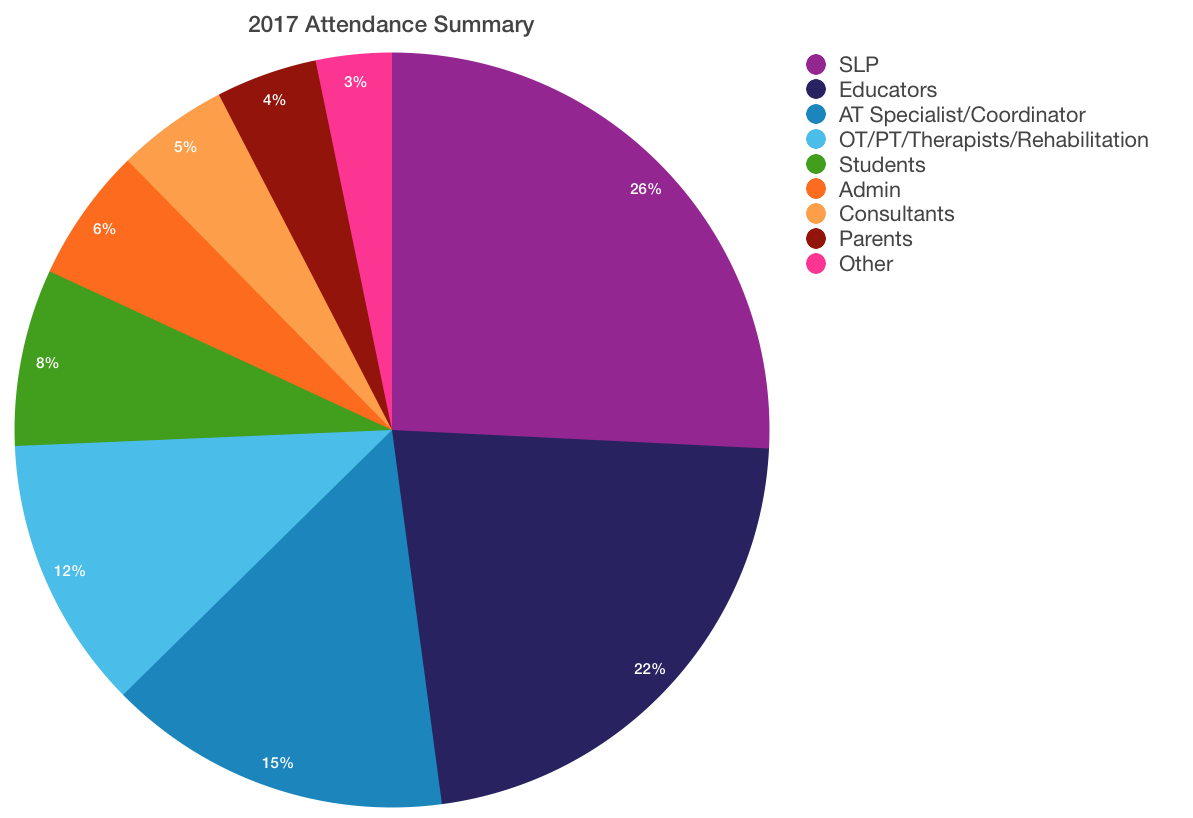 Every year we give attendees the opportunity to show us where they are from!
It's always exciting to watch the maps slowly fill up throughout the week of learning, connecting and changing lives.