•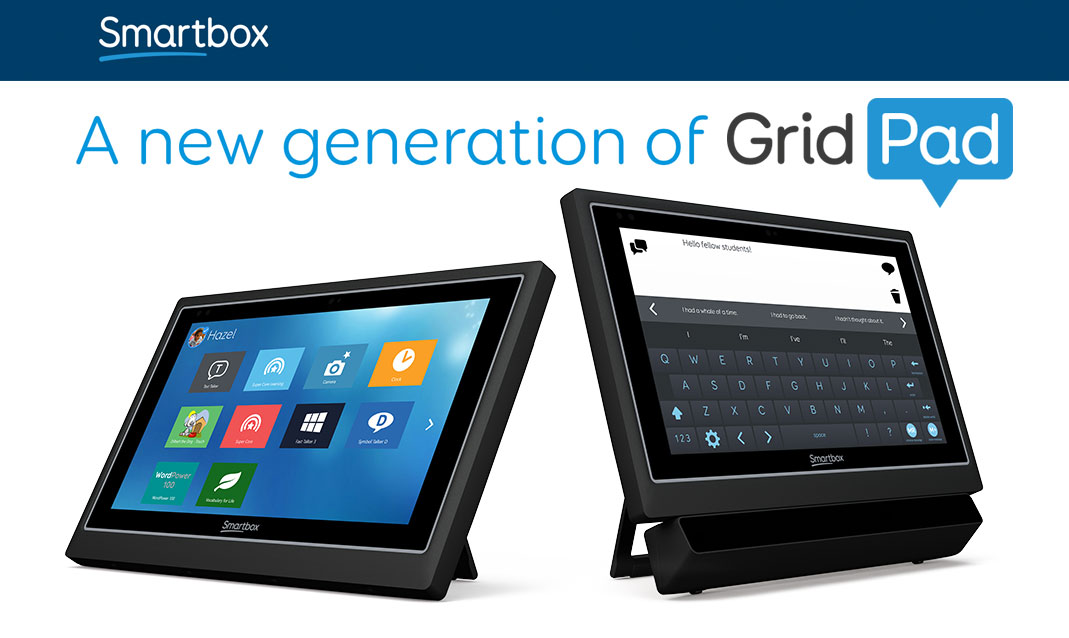 Their most flexible solution for people with complex access and communication needs. The new Grid Pad is a dedicated device and has been designed in collaboration with AAC users. A long 15-hour battery life, rugged design and multiple access options ensure you always have your voice.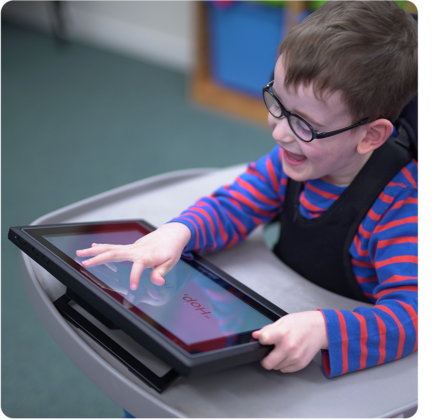 Key features
High spec computer for fast communication

15 hours battery life (10 hours with eye gaze)

Ready for use with eye gaze, switches, touch, and USB devices

Shock protection, droppable to 1m

12.5" full HD tough antiglare touchscreen

Remote power button

High quality amplified sound

Built-in radio and infrared Environment Control

Tactile, waterproof buttons in convenient locations

Multi-angle stand and wheelchair mounting

Powered by Grid 3
Communicate all day, every day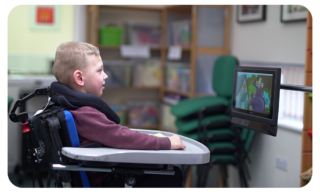 High spec computer
Grid Pad has the latest generation Intel core i5 processor, with 8GB RAM and a solid-state hard drive. This fast processor enables seamless communication, so you can keep up with conversation.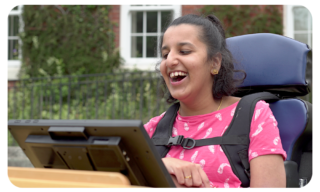 All-day battery
Grid Pad is designed to help you communicate all day long. The large battery provides up to 15 hours continuous use, or 10 hours with eye gaze.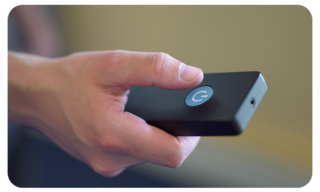 Remote power button
Grid Pad comes with our remote power button, to give you more independence. If you are not physically able to press this power button, you can plug any switch into the button and use your switch to turn the Grid Pad on.
Powered by Grid 3
Grid Pad is designed for Grid 3, our flagship software for communication, Environment Control and more. Grid 3 includes a wide range of AAC resources, designed for people of all ages with different levels of literacy.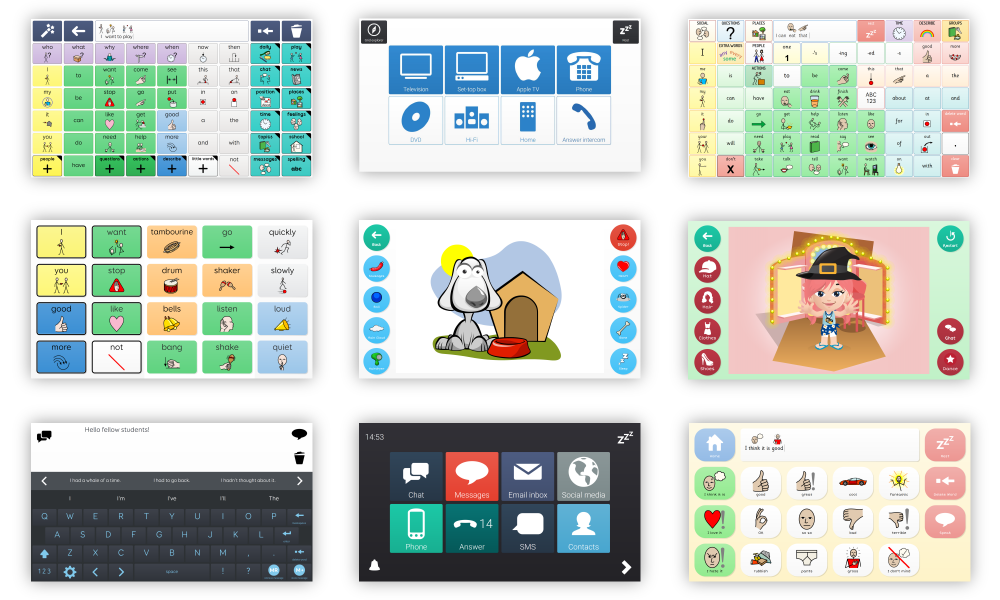 Designed for all access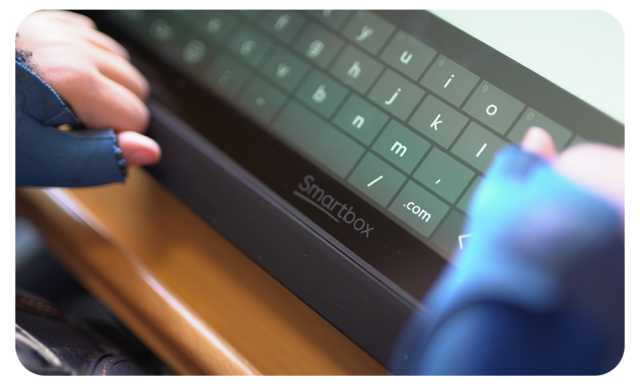 Tough HD touchscreen display
Grid Pad has a 12.5" HD touchscreen, with a hardened glass display. The anti-glare finish makes it easier to see the screen when you are out and about.
Keyguards
Robust keyguards with secure fastening are available to order for any grid set in Grid 3 (available soon).
USB access devices
Grid Pad has two USB ports on the back of the device that enable you to use any other type of alternative access device, such as a joystick, trackball, SmartNAV or Quha Zono head mouse.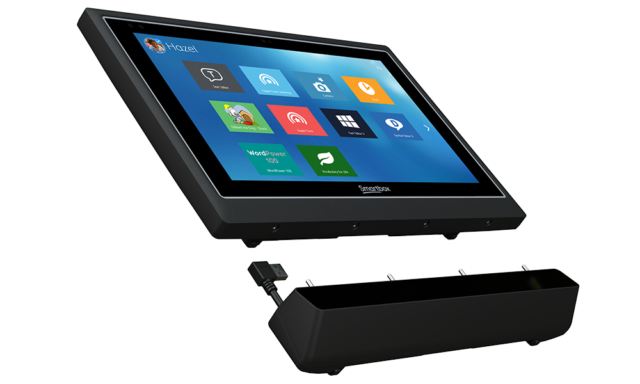 Eye gaze access
Grid Pad works with all major eye gaze technology.
A purpose-built eye gaze module is available with the EyeTech TM5 or Irisbond Duo camera. This module turns the Grid Pad into an integrated eye gaze communication aid.
Bespoke mounting plates are also available for Alea, LC Edge, myGaze and Tobii PC Eye Mini cameras.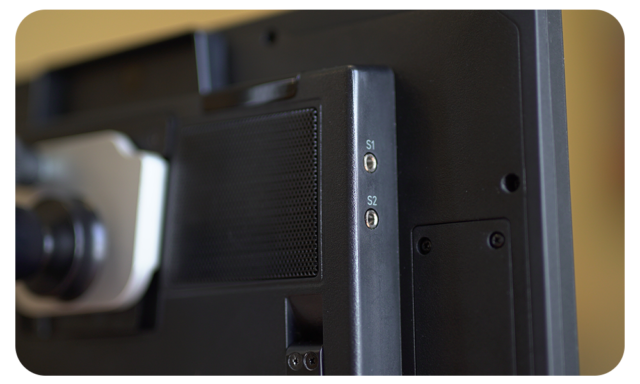 Switch input
There are two built-in ports for switches. These specially reinforced ports are also recessed for added protection.
Auditory feedback
The headphone socket can be used for auditory feedback, useful for people with visual impairment. In Grid 3, this enables you to hear what a cell will say before you choose to select it.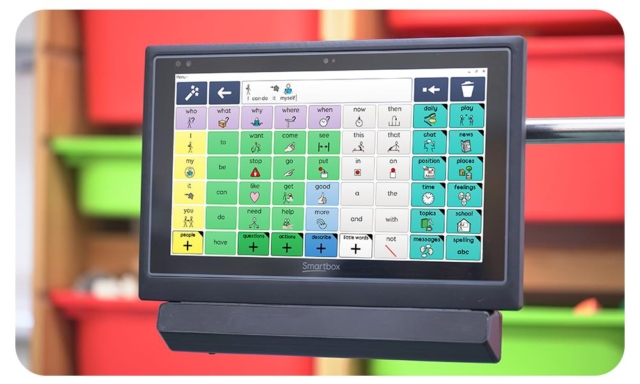 Built to be heard

Grid Pad's integrated speakers have been engineered to produce high quality sound and volume – to help get your message across effectively, wherever you are.
Mounting and positioning options
Rehadapt and Daessy mounting options give you choice and flexibility in every environment. Use Grid Pad anywhere with the variable angle desk stand.
Environment control
Grid Pad comes with built-in infrared and radio environment control. There is a front-facing infrared learning window to make inputting commands easier.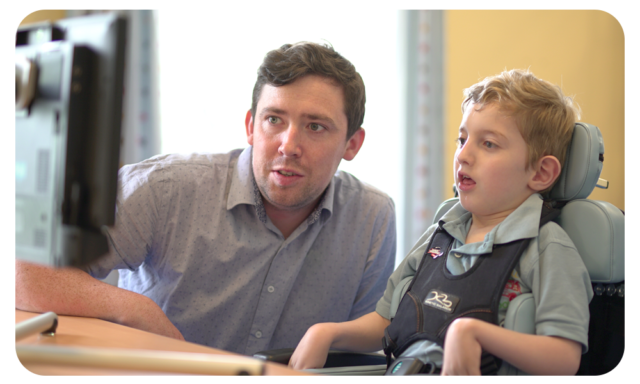 Three years of Smart Care
Three years of Smart Care are included with Grid Pad. This is available in the UK and Ireland only, and includes:
Three-year warranty on your device
Free repairs, including one case of accidental damage per year
Guaranteed access to a swap out device if you need a repair