•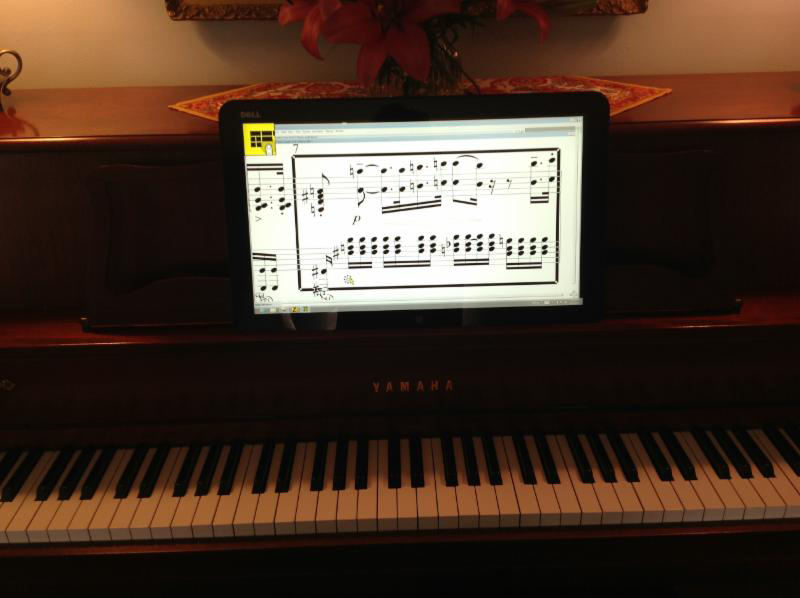 Two presentations planned. Both free and open to public, but you must register in advance.
Presentation on Dancing Dots Accessible Music Technology and Related Hardware from HIMS and Electronic Brailler
Wednesday, May 13, 2015, 2:30 PM to 4:00 PM
Pittsburgh District Office of Bureau of Blindness and Visual Services
531 Penn Avenue, Pittsburgh, PA 15222
Register by sending an email to cgetchell@pa.gov or call (412) 565-5520.
Thursday, May 14 from 9:30 AM to 1:00 PM
Blind & Vision Rehabilitation Services of Pittsburgh
1800 West Street, Homestead, PA 15120
Register: Send email to arizzino@pghvis.org or call 412.368.4400 Extension 3465
Presentation Description
Since 1992, Dancing Dots has been the company that enables blind and low vision people to read music, to write their music down and to record their music independently in a variety of formats, including magnified print music, Braille music, standard print music and a variety of audio formats. The company also acts as an authorized dealer for a number of well-known manufacturers of assistive technology, including HIMS International, Electronic Brailler and Duxbury.
Dancing Dots founder, Bill McCann, will talk about his experience as a client of the rehab system who earned a degree in music and as a business owner who helps rehabilitation professionals and teachers of the visually impaired to guide serious music students to achieve their educational and vocational goals. He will demonstrate their accessible music solutions. He will also show the main features of related Braille products: BrailleSense U2 note-taker, Braille EDGE 40-cell Braille display and the Cosmo EBrailler personal Braille writer and quiet embosser.
Questions? Call 610-783-6692 or email to info@DancingDots.com