•
Software for blind and visually impaired students
Cloud-based Software Typio Online and Fully Accessible Typing Tutor Typio for Windows PC
Typio is a customizable and interactive typing tutor
Make typing instruction easy with a highly visual and entirely audible learning environment
Typio is an accessible typing tutor built from the ground up for users who are blind and visually impaired. Typio for Windows is often used by adult users while Typio Online has lots of extra features for younger typists.
All Accessibyte products have built in accessibility, including visual enhancements full audible functioning. This means no outside assisitve technology is required. This is even true for Typio Online, so users can log in from home or school to access a highly visual, fully self-voicing software right in the browser.
Teachers and students can customize the visual effects, including text size, color and contrast. Voices can be customized and students can pick from all sorts of fun and engaging sound effects.
While Typio allows users to create their own custom lessons, it also includes a ton of built in lessons which guide typists through the entire keyboard. Lessons are structured logically, introducing each new key one at a time.
Each version of Typio includes a ton of fun typing modes. Progress Mode provides fully guided instruction on how to find each key, then introduces a lesson on that key. When the user meets their words-per-minute and accuracy goals, they can progress to the next lesson.
Lesson Practice lets users choose from any of the included Typio lessons, or convert their own content into fully accessible typing lessons.
Mini Review provides a randomized group of 10 words focusing on the most recntly learned key. This creates a quick way to practice without burnout.
Explore Mode lets teachers and students sit down and explore the keyboard without prompting, with each key being presented visually and audibly when it's pressed.
Free Type is a fully open timed typing mode without any prompting. Students type freely and then receive their WPM score when they're finished.
---
Typio For Windows PC
Accessible with or without vision

Visual Enhancements

Visual highlight of typed letters.
On-screen keyboard matches your students color settings.
Choose from a variety of text sizes .
Choose colors for text, backgrounds and accessories.
Clean, simple and distraction-free user interface.

Audible Feedback

Customize speed and pitch of various voices.
Tons of fun sound effects!
Audible presentation of typing prompt.
Audible feedback of key presses.
Designed to be used entirely without vision.

Built – In Accessibility 

Typio is an all-inclusive accessible program. No outside accessibility software is required!
Great solution for users who have difficulty with more advanced adaptive software.
Can be used as a teaching tool for understanding basic computer concepts.
How to teach with Typio

Individualize for your Students

Customize visual, audible and program settings to meet the needs of your student. Typio is designed to make learning easier.

Set Student Goals

Easily set each student's speed and accuracy goals. Typio will automatically advance once those goals are met.

Empower Learning

The interface is simple and easy to understand. All your student needs for independence are up, down, enter and escape!
A spectrum of typing tools

Progress Mode

Guides students through 45 lessons, covering the entire keyboard, automatically saving progress, visual and audible settings, and progressing only when students meet the goals you set.

Practice Mode

Review the included lessons to increase your score or type custom lessons. Custom lessons are easy to create. Simply type whatever you want or copy and paste text from other sources!

Mini Review

A fast and fresh way to practice. Users are given 10 random typing prompts focused on the most recently learned key. Keep practicing without burning out!

Explore Mode

Press any key on the keyboard to hear what it is. It's also displayed visually along with an on-screen keyboard that lights up as you type!

Free Type Mode

Allows students to type freely, without prompting from Typio, yet still shares all the same useful stats of the other modes. Saved reports not only share detailed type statistics, the reports also contain the exact body of text the student typed!

Fun Sounds Effects

Each student profile can choose their own sound scheme.
Add a little fun to typing with ninja, fantasy, space, musical or basic sounds.
Uniform sound cues help guide students through the program.
Made for teacherd by teachers

Designed by Teachers

Designed and developed by an AT instructor instructor (MSEd., COMS, CVRT, CATIS).
Tested by Teachers of the Visually Impaired (TVI's) and other Special Education teachers.
Fine-tuned to meet teacher recommendations and student needs.

Statistics

Typio is great for keeping track of student progress and crafting IEP goals.
Words-per-minute, Accuracy and key combo shared after each lesson.
Detailed reports are automatically saved, ready for printing or sharing.
Check past lessons, view averages and keep record of Free Type sessions.
---
Typio Online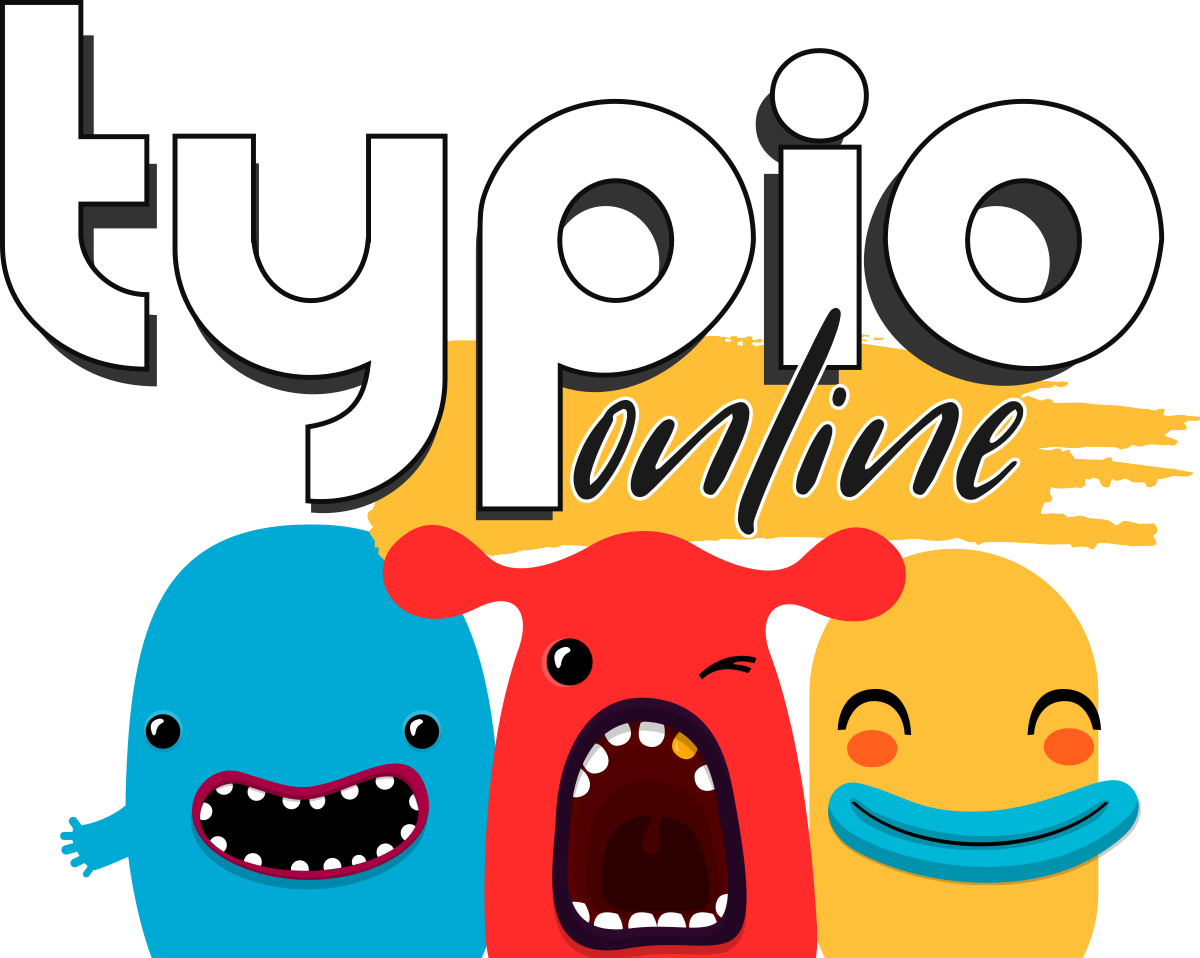 The biggest bonus of Typio Online is the Typing Pet feature. Students LOVE typing pets. They can train their pets by completing typing lessons. Reviewing past lessons earns the students coins, which can be spent on feeding or playing with their pet. The Typing Pets can be cusomized visually and audibly depending on what the students feed them. The various games are all built around audible keyboard use, creating totally unique audible typing games. These are way more than just "type quickly and accurately". Games range from making your Typing Pet sing like the next Celine Dion, running typing races, playing hot or cold on the keyboard and tons more.