•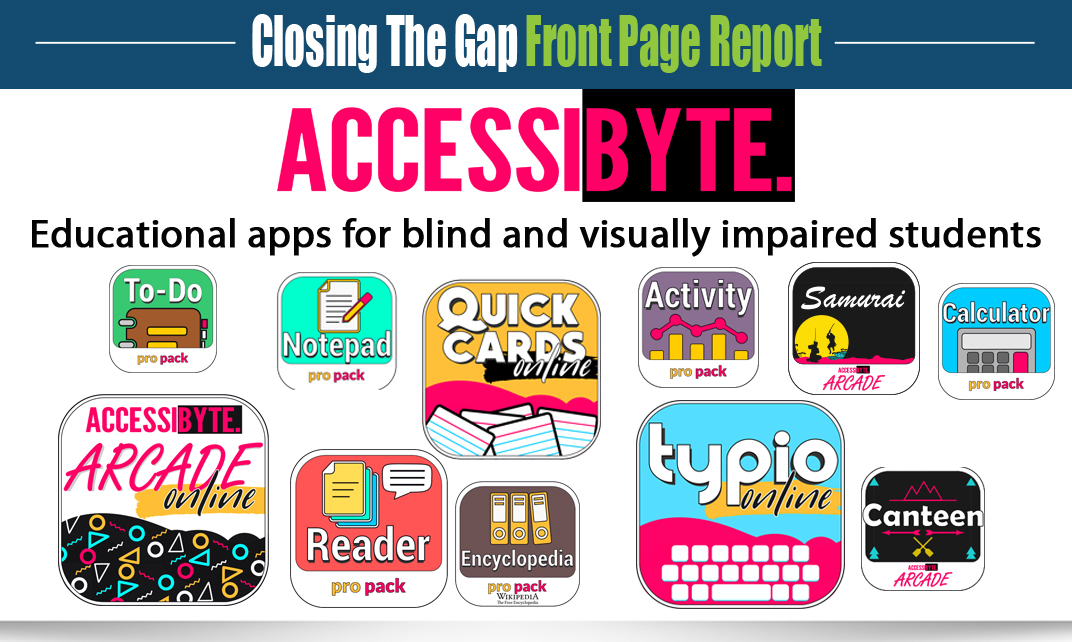 Accessibyte Online is a fully accessible cloud-based platform for blind and visually impaired students
Log in and access their cloud-based software from anywhere.

Log in from Anywhere
Just log in, it's that easy!
Students access their apps and profile from home or school.
No installation or updates required.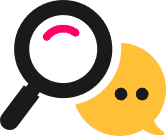 Accessibility Included
No outside accessibility software required.
100% audible and highly visual.
Built specifically for students who are blind or visually impaired.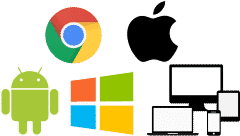 Across Devices
Compatible with Mac, Chromebook, Windows & Android devices.
Works on desktop, laptop, tablet or mobile.
Learn to type, take test, study and play games right in the browser
All apps 100% usable without vision or with visual enhancements How is Accessibyte Online accessed?
Accessibyte Online is a Software as a Service (SaaS) which allows individuals, students and teachers to login from the Chrome browser. Each license provides 365 days of access to Accessibyte Onilne.
Once a license is purchased, the user creates an account. They can then log into their account anywhere, anytime to pick up right where they left off. This is great for allowing students to use their accessible software at both school and home. 
No installation is required. Better still, no outside screen reading or magnification program is needed. Everything is built into the browser application! Simply type in your username and password, and you're good to go.
Supported OS
Windows 7, Windows 10
Chromebook, Chrome OS
Android
MacOS, OS X
Requirements
Internet connection
A hardware keyboard (USB, Bluetooth, etc.)
Google Chrome  internet browser
A love for accessible technology
---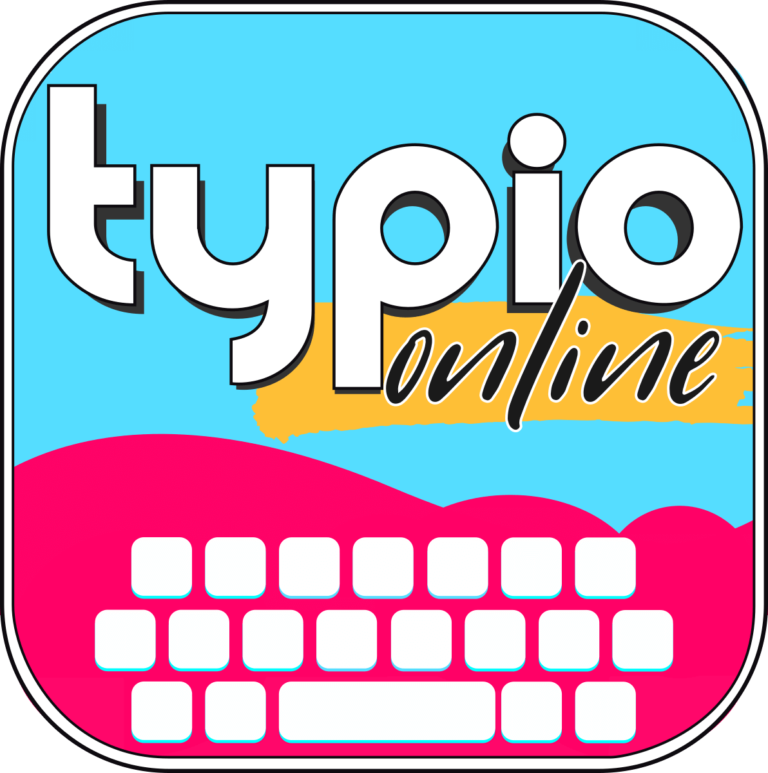 Typio Online is a highly visual and entirely audible typing tutor in the cloud
Give your students a fun and engaging way to learn typing right in the browser
Typio is an accessible typing tutor built from the ground up for users who are blind and visually impaired. Typio for Windows is often used by adult users while Typio Online has lots of extra features for younger typists.
All Accessibyte products have built in accessibility, including visual enhancements full audible functioning. This means no outside assisitve technology is required. This is even true for Typio Online, so users can log in from home or school to access a highly visual, fully self-voicing software right in the browser.
Teachers and students can customize the visual effects, including text size, color and contrast. Voices can be customized and students can pick from all sorts of fun and engaging sound effects.
While Typio allows users to create their own custom lessons, it also includes a ton of built in lessons which guide typists through the entire keyboard. Lessons are structured logically, introducing each new key one at a time.
Each version of Typio includes a ton of fun typing modes. Progress Mode provides fully guided instruction on how to find each key, then introduces a lesson on that key. When the user meets their words-per-minute and accuracy goals, they can progress to the next lesson.
Lesson Practice lets users choose from any of the included Typio lessons, or convert their own content into fully accessible typing lessons.
Mini Review provides a randomized group of 10 words focusing on the most recntly learned key. This creates a quick way to practice without burnout.
Explore Mode lets teachers and students sit down and explore the keyboard without prompting, with each key being presented visually and audibly when it's pressed.
Free Type is a fully open timed typing mode without any prompting. Students type freely and then receive their WPM score when they're finished.
The biggest bonus of Typio Online is the Typing Pet feature. Students LOVE typing pets. They can train their pets by completing typing lessons. Reviewing past lessons earns the students coins, which can be spent on feeding or playing with their pet. The Typing Pets can be cusomized visually and audibly depending on what the students feed them. The various games are all built around audible keyboard use, creating totally unique audible typing games. These are way more than just "type quickly and accurately". Games range from making your Typing Pet sing like the next Celine Dion, running typing races, playing hot or cold on the keyboard and tons more.
Since Typio Online is accessed by logging in, users always access the most recent updates. They've had a ton of new updates added in this school year and have a MASSIVE amount of new Typio Online features coming soon. They're so, so excited about these new features. They give users more audible and visual accessiblity options, more fun and games with their typing pets and even more incentives for learning touch typing.
---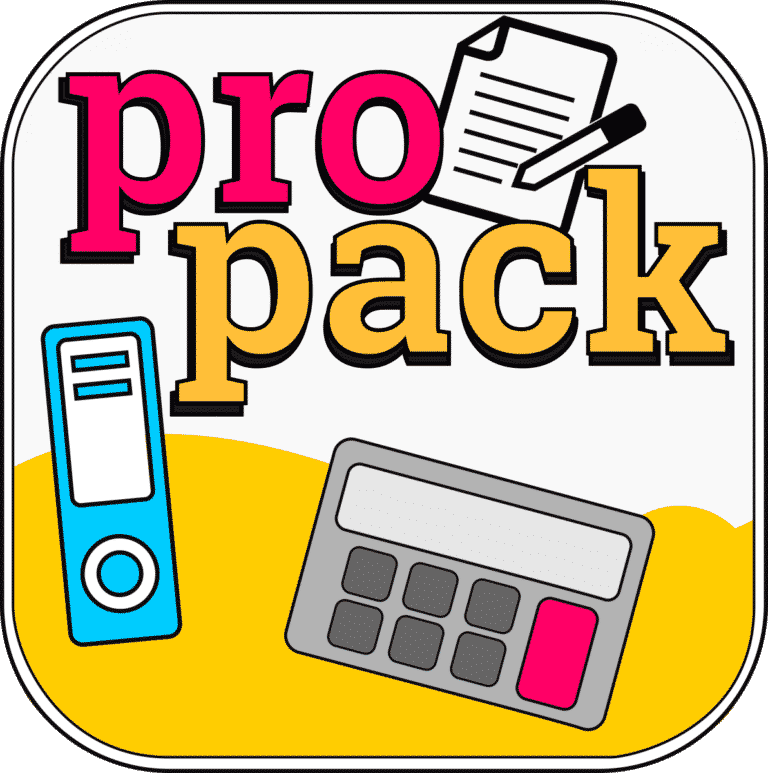 Accessible school tools for blind and visually impaired students
Give your students the accessible tools they need to succeed with ProPack
ProPack is a collection of totally study apps to help your students succeed. Students can look up info, create documents, manage their tasks, crunch numbers…you name it! All accessibility is included, which means ProPack is self-voicing and super visual. With or without vision, ProPack helps students achieve their full potential without the need for outside accessibility software or difficult software. Apps include Encyclopedia, Dictionary, Calculator, Notepad, Reader, To-Do List and Activity tracker.
---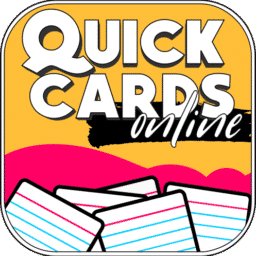 Blind & visually impaired students learn fast with Quick Cards Online
Easily convert your classroom material into accessible flash cards and tests for your students
Quick Cards helps students study. Build and study flash card decks, then create and take multiple choice tests. All components of the program are presented in a highly visual, fully audible and distraction-free interface. Content can be added from within Quick Cards or from your Teacher Dashboard. A simple and intuitive user interface helps students study independently, while wacky sound effects keep them engaged in learning.
---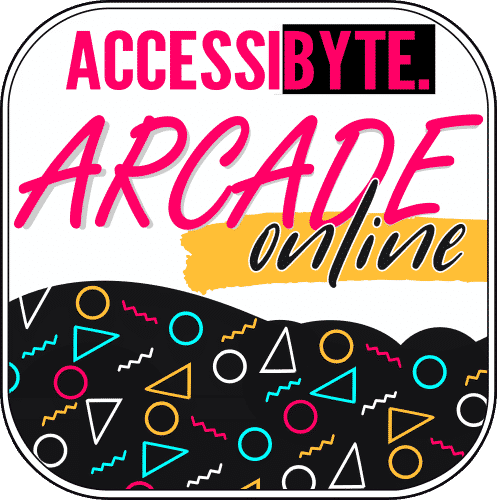 Accessibyte Arcade Online
Fun & fully accessible games for students who are blind and visually impaired
Accessibyte Arcade is a collection of 5 fun games accessible to users with or without vision.
Canteen


Canteen is a game of resource management and vocational skills. You play as a camper running the canteen shop. Buy stock, sell items and turn a profit. How much money can you make this summer?