•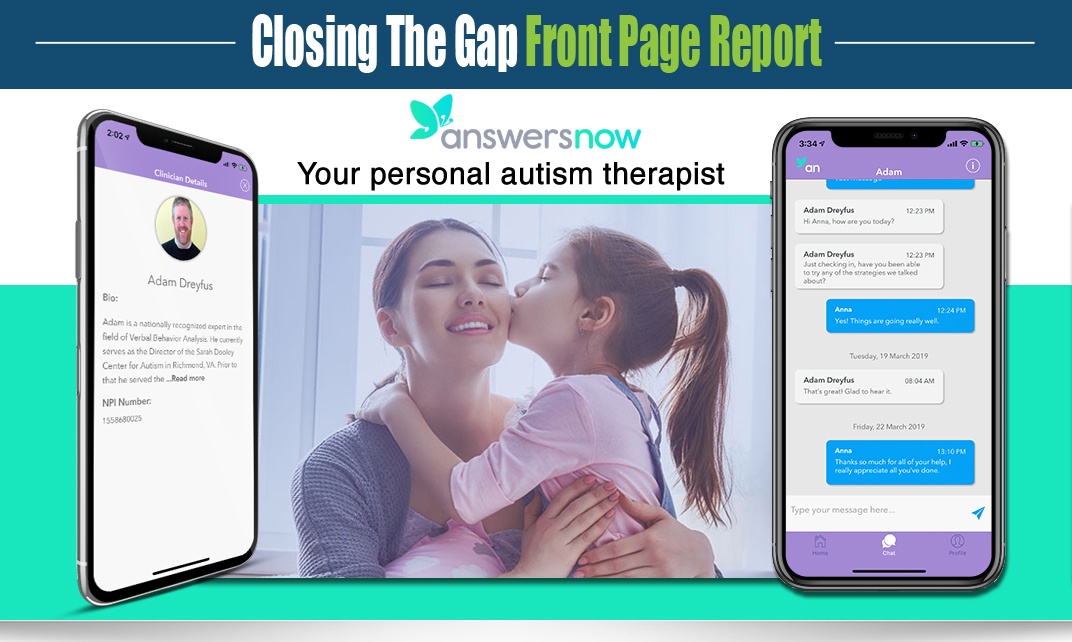 About AnswersNow
Their Mission
Their team of clinicians has had thousands of conversations with parents just like you who have expressed frustrations around the lack of specific support aimed at the parent and they set out to do something about it. They started AnswersNow to bring confidence, convenience and clarity to parents of children on the autism spectrum.
What They Do
Raising a child with autism can be tough, so we provide parents all across the country with daily access to a personalized clinician via a mobile device. In addition, they give parents access to resources and specific guidance to help them through their day-to-day lives.
Their Trusted Team of Professionals
The AnswersNow team consists of professional clinicians with years of experience with helping parents of children diagnosed with autism. They are all required to have a masters degree and board certification in behavior analysis.
They realize each child develops at their own rate and that it takes time to understand each individual. Their expertise is in finding a method that works for you and your child, that fosters concrete progress, and that strengthens the relationship between you and your child.
The mobile app consists of real people, no bots or programs. Therefore, you know you're talking with a genuine clinician who cares about your well-being.
---
---
Message your personal autism export today
Caring for a child with autism can be overwhelming. But you no longer have to search for answers. With AnswersNow, your personal clinician is only a message away. Click below to get started today. Limited time offer – get AnswersNow for FREE for the rest of 2019.
An experienced team of certified professionals at your fingertips.
Imagine having your child's personal clinician just a text away. That's how close by they'll be with the AnswersNow app. Speak directly to your clinician via private text or audio. Build a supportive relationship that over time will help you become more confident.
Experience Matters

All of their clinicians are masters level and above. Each one has years of experience and come to us with a wide range of expertise.

Chat with a clinician today

Sign up today and connect with your personal clinician. Connect with other parents and discover insights based on the questions they've asked.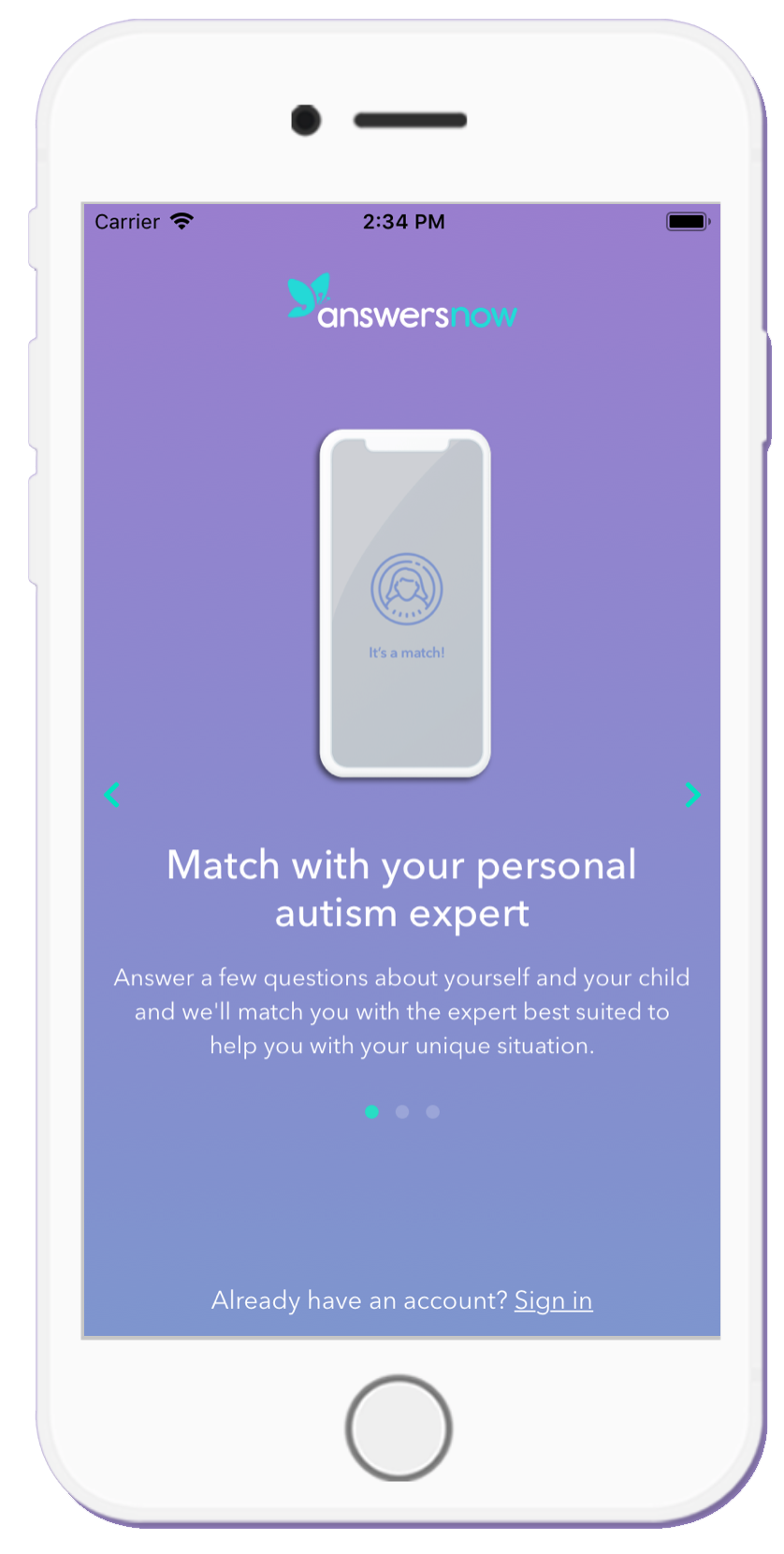 Simple. Convenient. Personal
It's nice to know help is on the way whenever you need it. Their autism experts are available for continuous support and confidence inspiring comfort, 24 hours a day, 7 days a week, 365 days a year.
Sign up

Provide a name and email, they'll send you a confirmation shortly.

Complete Questionaire

Take a few minutes to complete a quick questionnaire. This will help us pair you with the best possible clinician. 

Tips & Resources

Daily tips and content to keep you informed on all the latest news.

Get Help, Anytime

The app is there whenever you need it. We're here for you as little as, or as much as, you want.
How It Works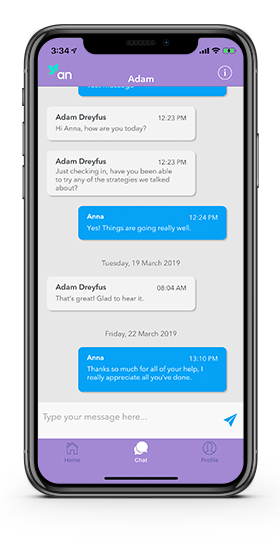 How to get started
Sign up for free today
Sign up now to join their limited-time Beta Program and get AnswersNow for FREE for the rest of 2019.
Fill out their on-boarding questionnaire
They want to pair you with a clinician whose expertise and experience matches your specific needs.


Start Chatting!
You will be automatically paired with your clinician and then you can immediately start chatting and getting answers to your questions.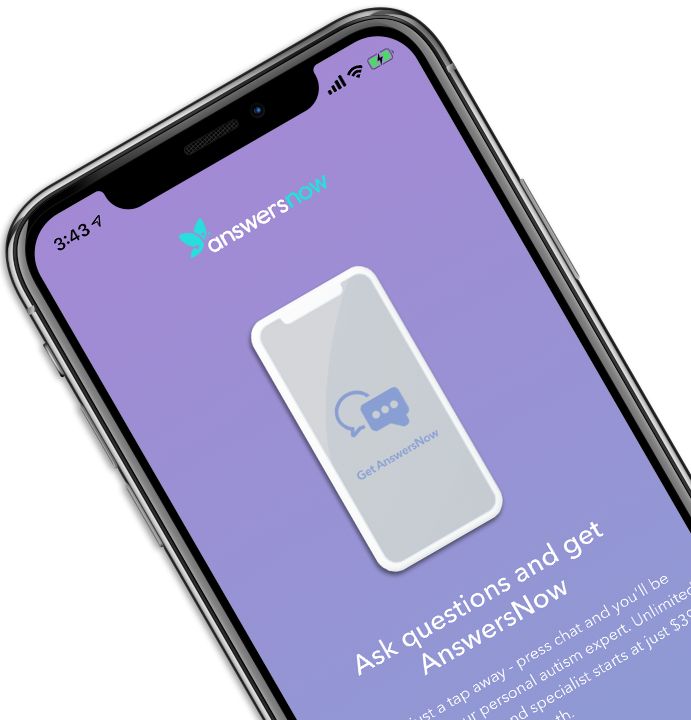 AnswersNow is here for you.
They have spent the last two years refining their approach and helping parents by reducing their feelings of isolation, helping their children gain crucial life skills and making them feel more confident in their ability to handle the challenges they face.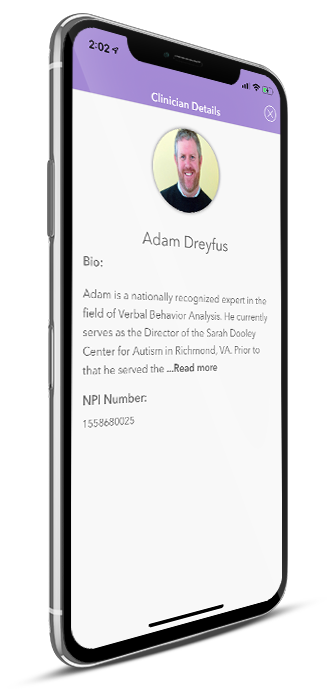 Why AnswersNow works
Individualized Support
Your clinician will be picked specifically for you.
Use daily
They're here for you. Help is only a text away.
Developed specifically for parents of children on the spectrum
Your personal expert is here for you to answer specific questions, research resources and to simply provide ongoing support.
Click here for more information on AnswersNow