•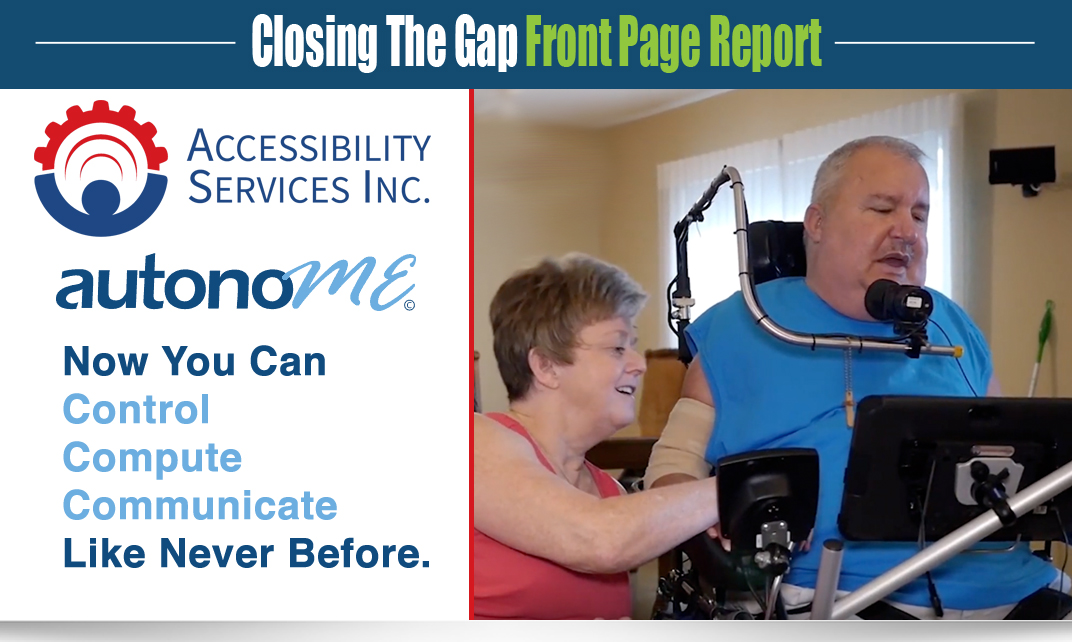 Providing Independence in the Hospital and at Home
Promoting independence is their top priority. The ability to control everyday items boosts morale and builds confidence. Their reliable, user-friendly devices are designed to equip hospitals, personal homes and residential facilities with the most advanced technology on the market.
Environmental Control Units (ECU) This next generation technology allows you to control, compute and communicate with everyday items including your television, lights, fan, bed and blinds.


Control
Hospital bed, light, television, nurse call, telephone and more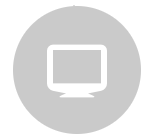 Compute
Word documents, games, e-reader, music, email, skype and web browser


Communicate
AAC with quick chat, symbols and word prediction
---
autonoME Residential
As a company, they want to do more than just sell environmental control units (ECUs). Their goal is to find ways to help each and every client achieve maximum independence and quality of life.  Accessibility Services, Inc. (ASI) has been installing autonoME equipment in client homes with great success since 2011.
More and more autonoME units are being used in hospitals. Some clients are already familiar with them when they arrive home. This is referred to as: "Transitional Technology".
Whether or not you have had previous experience with this equipment, the autonoME Residential package is easy to use and gives you the ability to control your:
Bed
Phone
Lights
TV, DVD, cable and satellite
Doors
Thermostats
Kindle for PC reading app
Computer games
E-mail
Other computer functions
…and more!
autonoME also has an integrated call alert for caregivers. And, it is a full augmentative communication (AAC) device.
NO other product on the market combines all these features as seamlessly as the autonoME.
Best of all, one of their trained technicians comes to your home to install and configure your autonoME. The autonoME Residential package includes the following:
Grid Pad
ASI Custom Grid Bundle for Grid 3. Features include:
Configuration for different access methods:
Voice
Switch
Eye
Touch
Mouse Access
antonoME Residential Includes:
Text Communication
Environment Control
Text Messaging (Android only)
Email
Web Browser
Eyegaze computer control
Switch computer control
Windows Speech Recognition computer control
Solitaire
Chess
Facebook
YouTube
Twitter
Camera
Music and video collections
Floor stand
The Dual: Microphone & Sip and Puff input device
Alert chime
Three (3) Z-wave appliance modules for control of lamps, fans or portable heaters
Command Center that provides interface for alert chime and allows for additional device interface such as bed control cable for electric hospital beds, transmitters for automatic door openers, motorized blinds/shades and more
Installation & training by one of ASI's experienced installation technicians – Includes programming TV, cable/satellite box, DVD and streaming device; mounting of all hardware included
Unlimited phone & remote log-in technical support to help with questions or troubleshooting
Two (2) year limited warranty
When you purchase the autonoME Residential package you get the comfort of knowing an experienced ASI technician will come to your home to install and configure your autonoME. Their technician will customize your autonoME, train you on using the system and our custom grid bundle which has been designed with environmental control in mind. The autonoME was designed to accommodate a multitude of accessories, making the product fully customizable to your needs. Ask them about:
Eyegaze Camera
Control your world through eye movement. They are an authorized retailer.
Eyetech Digital Systems
Mounting Solutions
The flexibility you need to outfit your home or office. They are an authorized retailer.
Rehadapt North America
Bluesky Designs
Click here for more information on Accessibility Services Inc.