•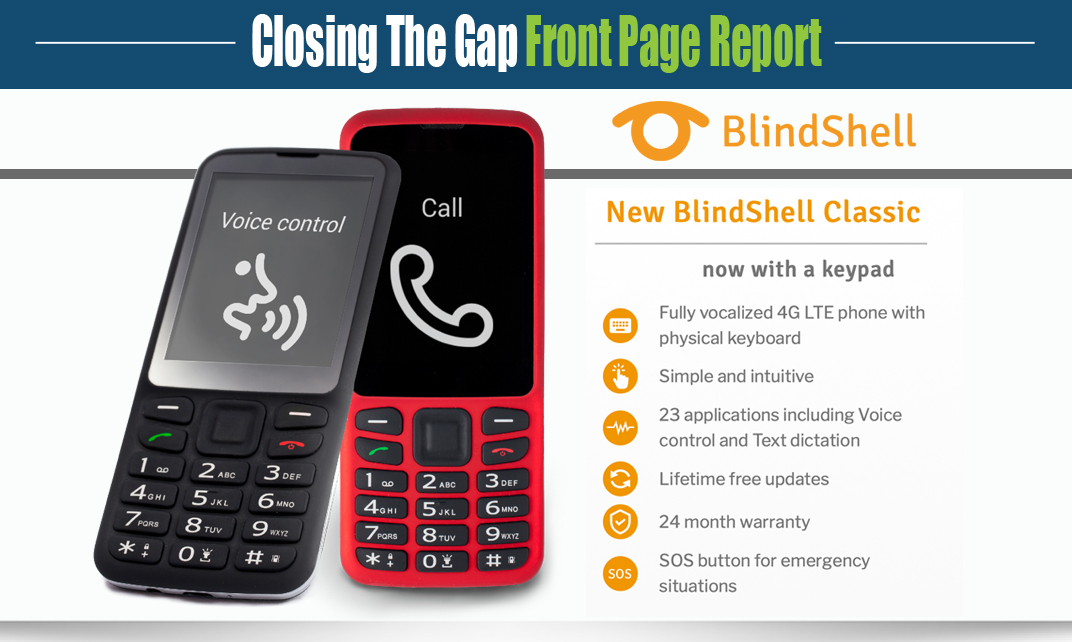 Over the past few years, they have sold phones for the visually impaired to thousands of customers across 20 countries. They have worked to create a phone that would be durable, stylish, and most importantly, easy to use for the blind and visually impaired. Based on the feedback and input from their users, they introduced the BlindShell Classic last year. This phone encompasses the best of what the world of mobile phones for the blind offers.


Carefully designed keypad with comfortable buttons.


Voice Control or tactile keypad for the simplest to use phone yet.


Optimized shape, which perfectly fits your hand.


Lifetime updates and fantastic support.
---
---
BlindShell Classic
For the past few years, they were working on the best style of control of a mobile phone for the blind. They sold to tens of countries over the globe and reached thousands of customers. Now they are introducing the best of what the world of mobile phones for the blind can offer.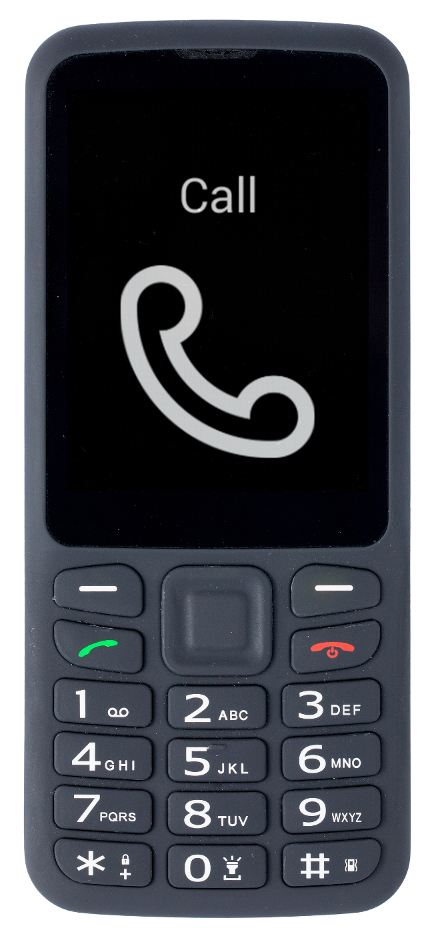 Voice Control
With voice control you can give the phone voice commands without having to use the keypad! You can do following, and more:
Calling and sending a message to a contact
Opening any application in the phone
Getting information about weather
Getting your location. Address and GPS
Voice dictation
Instead of using the keypad to input text, just simply say it. The phone will write it down as a text! Among others, you can use voice dictation for these actions:
SMS dictation
Email dictation
Taking notes
Dictating your agenda
This phone has physical keyboard! Big, well spaced tangible buttons. We wanted the BlindShell Classic to have a premium keypad, and they believe that they succeeded. Operating the phone is again as comfortable as it used to be before the smartphone era. It is hard to describe the feeling in words, one just has to try it!
The spacing between the keys makes orientation on the keypad very easy, so you will be able to distinguish between the keys right away. No need to fumble with your fingers around to find the right button. No need to be worried about pressing the wrong button either.
Highlights
Object tagging
By using a special stickers you can label objects around you. Teach your phone what objects are the labels attached to, and easily recognize them later by using your phone. You can either record a short voice message, or enter a written description. One set of labels is supplied with the phone!
Many useful applications
Object tagging isn't the only amazing application you can use. Another is the Email client, with which you can write and receive emails from your friends and colleagues. With Internet radioyou can listen to thousands of radio stations from around the world. Weather app will tell you the current weather and forecast for next three days. If you are unsure about the place where you currently are, use the Location app, which will tell you your current GPS location and a nearest address.
SOS emergency button
If you get to a situation where a quick help from someone else is needed, you can use the SOS emergency button. Pressing the button for at least 3 seconds will call your emergency contact. (This contact can be set whenever you want). The outgoing emergency call have to be confirmed by you, so you do not need to worry about making the call accidentally.
Applications and Features:
BlindShell Classic is packed with features! But you do not need to be afraid, that you will be overwhelmed. It is only up to you which applications will you use. You can just make calls and send messages, and nothing else. But, if you want to use the full potential of the phone, there is nothing in your way to make to most out of it.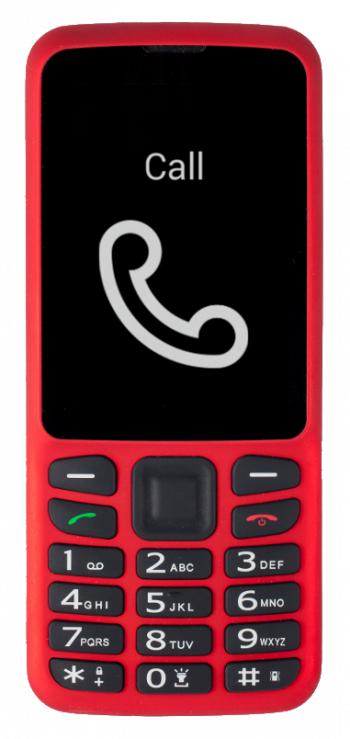 Main Features:
Calls
Call log
SMS
SMS to multiple recipients
Contacts
Backing up and importing contacts
Alarm
Calendar
Minute timer
Notes
Voice recorder
Advanced Features:
SOS emergency button
E-mail
Object tagging
FM radio
Internet radio
Audio player
Book Reader
Service menu
Weather forecast
GPS location
Color recognition
Other Features and Applications:
When designing BlindShell they thought about the ease of use in the first place. That is why there are many features which will make interaction with the phone so much more easier and comfortable. Here is a list of some of those features:
Speed dial of up to 11 contacts – press one button to call.
Quick information about the current time – press one button while the phone is locked to know what the time is.
Access the sound profile settings with a press of a single button – quickly change between sound, vibrations, and silent mode.
Menu navigation by using shortcuts – Press a number to jump to a specific item.
Opening the call screen by pressing a single button – press a button and call.
Change the rate and intonation of the phone's voice.
Multiple color profiles.