•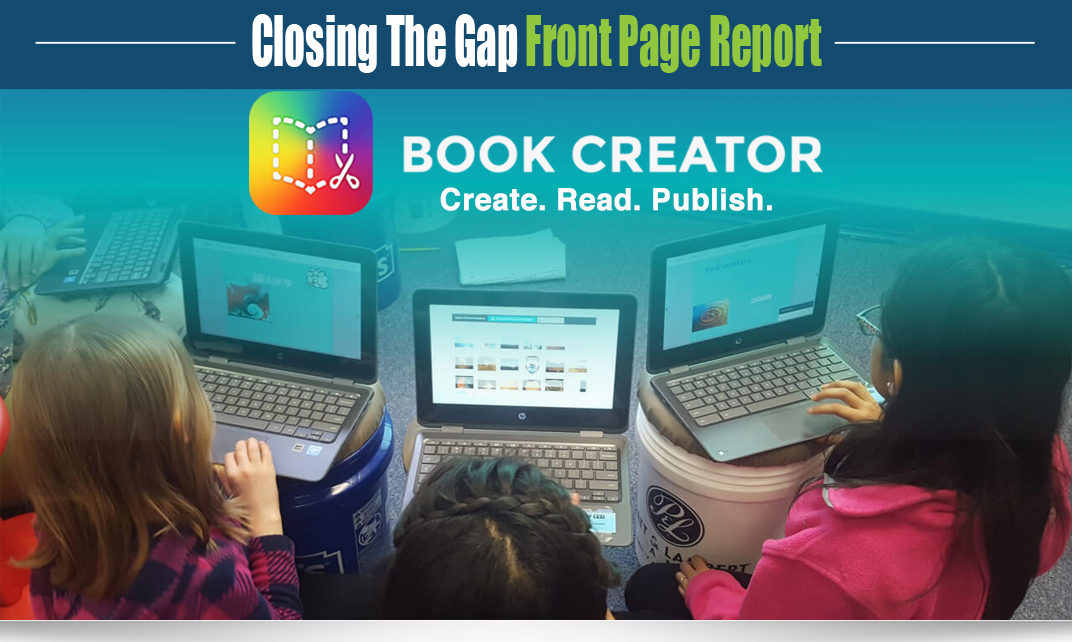 Create. Read. Publish.
Education is changing. Bring creativity to your classroom with Book Creator, the one app you need for any subject or grade level.
Unleash student creativity
Book Creator is a simple tool for creating awesome digital books. Create your own teaching resources or have your students take the reins.
Combine text, images, audio and video to create:
Interactive stories

Digital portfolios

Research journals

Poetry books

Science reports

Instruction manuals

'About me' books

Comic adventures
---
Book Creator for Chrome
The easiest way to make, read and share interactive books on any device. Let's get creative.
Now with real-time collaboration
Students and teachers can work together seamlessly, across multiple devices, with real-time feedback.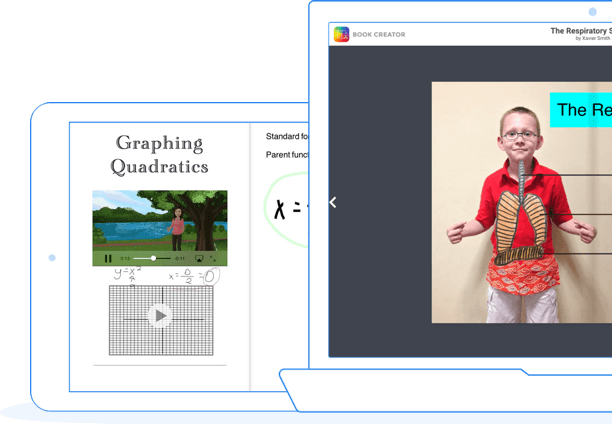 Choose the platform that suits your classroom
Whether you're using Chromebooks, Android tablets, Windows PCs or MacBooks, Book Creator comes with all the great features that have been so popular with teachers and students using our iPad app.
Are your students graduating from iPad to Chromebooks in the classroom? Now they can take Book Creator with them.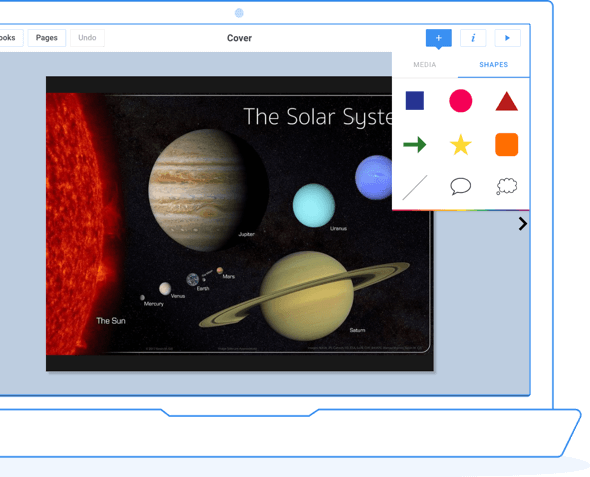 Flexibility for any subject
Book Creator is one of the few apps on Chrome that allows for text, images, audio and video to be added to a page, all from one simple menu. Just press +
What's more, you can add shapes, comic templates, stickers and emojis. If you can't find what you need, use the built-in Google Image Search.
This means that Book Creator is flexible enough to use in any subject, with any grade level.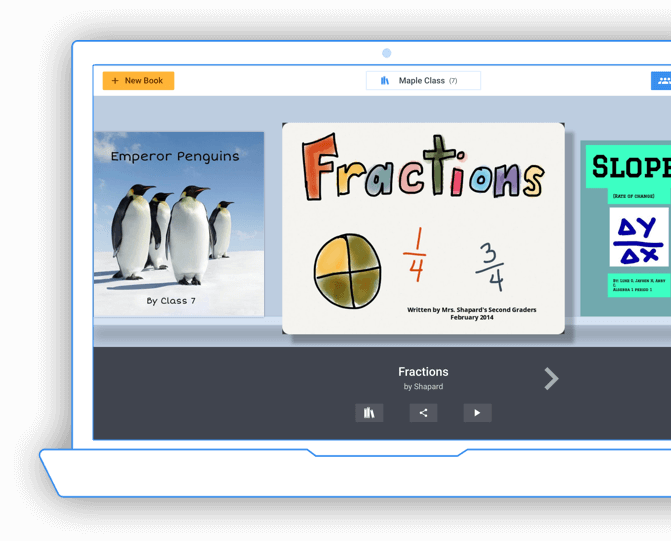 Create your class library
Each teacher gets 1 library with 40 books for free. Subscriptions are available for more books and libraries – check out the pricing for teachers, schools and districts.
Login as a teacher, then create your first library – you'll get an invite code so your students can join. It's as simple as that – a great way to organise and share your books.
---

Book Creator for iPad
Add text
Choose from over 50 hand-picked fonts.

Multimedia

Add video and music, and even record your voice.

Drawing and shapes

Use the pen tool to draw and annotate your book, and add shapes and lines.

Photos and images

Add photos and images from your iPad's photo library, from the web, or use the iPad's camera.

Snap to grid

Resize, rotate and position content as you like with guidelines and snap positioning.

Multiple layouts

Choose from portrait, landscape or square book sizes.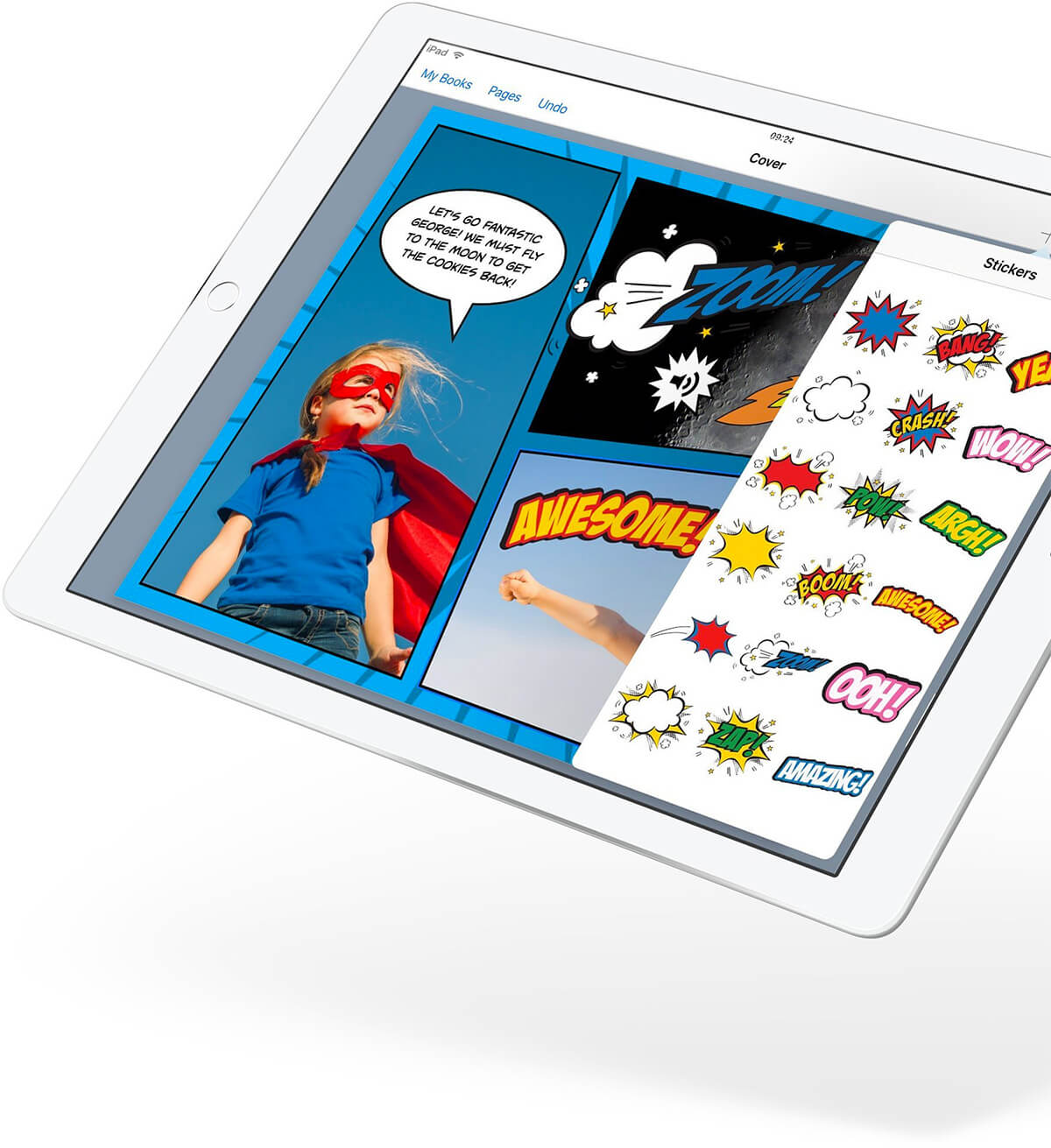 Comic styles
Add superpowers with comic templates and stickers.
Make comics with Book Creator
Use panels to layout your comic books. Add images to your panels from your photo library or using your device's camera.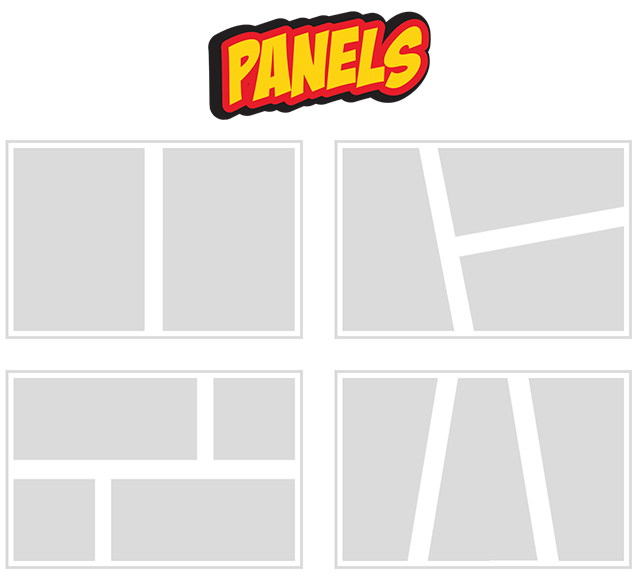 Add stickers from the library and resize them. Choose text or write your own words on top of the blank stickers.
Choose from the new range of comic styles. Use the preset titles or customise your own. Add drop shadow, thought bubbles, borders and more.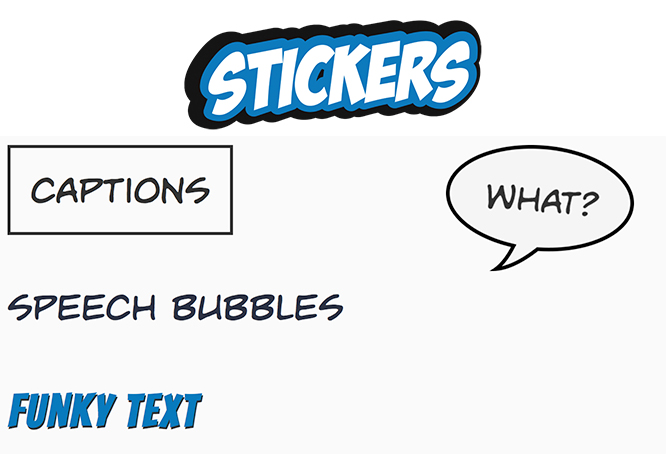 Choose from comic style backgrounds. You can still use all the standard backgrounds and solid colours.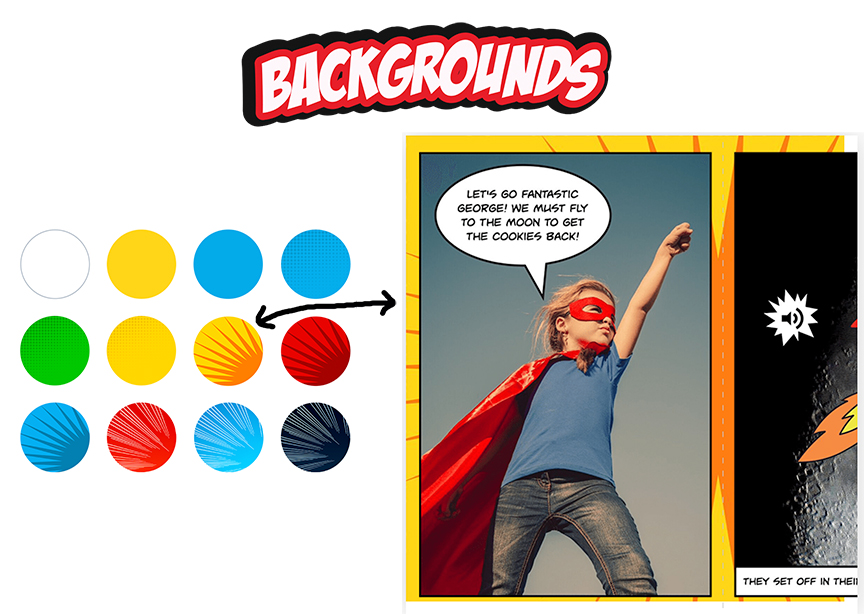 ---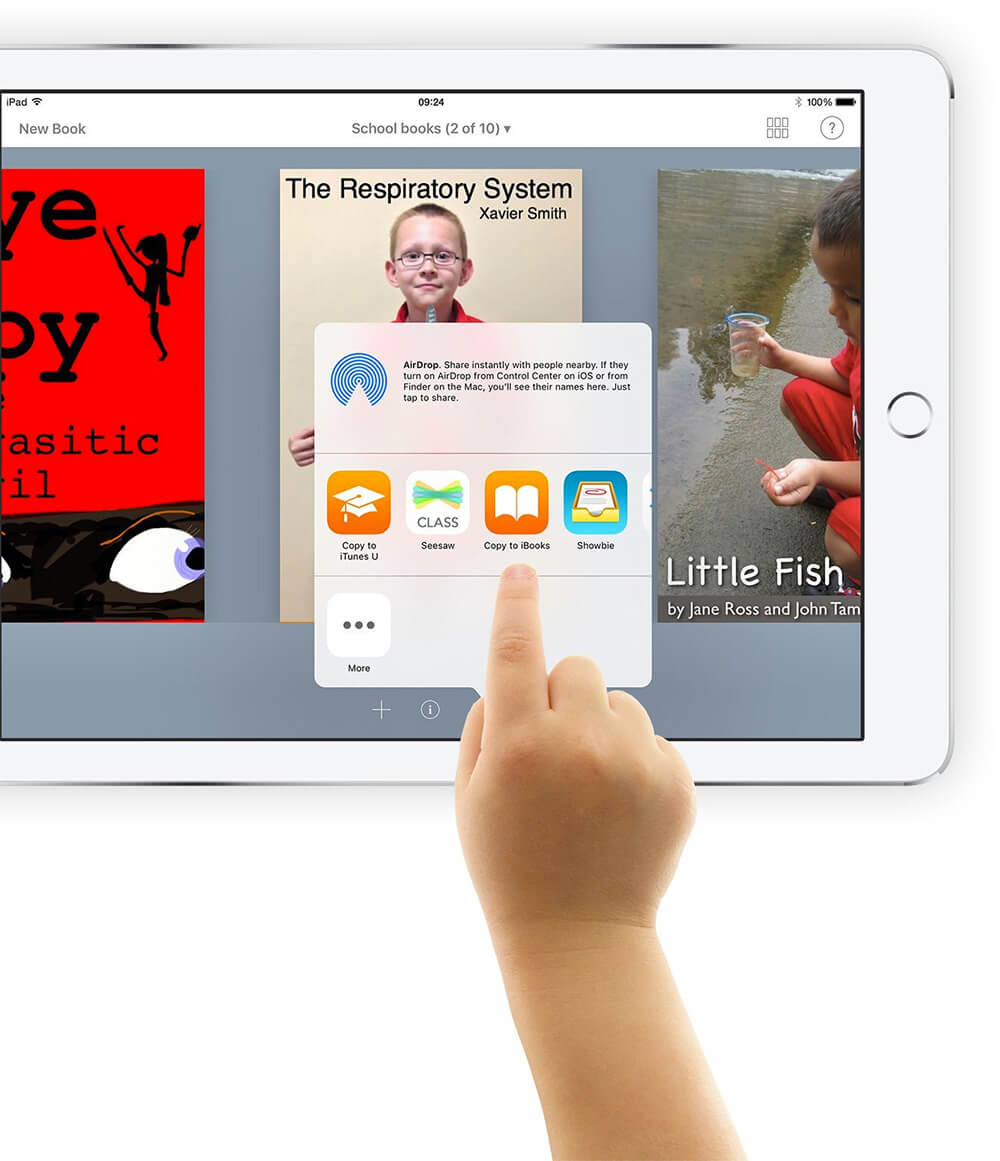 Read in iBooks

A quick tap and you're reading your book in iBooks!
---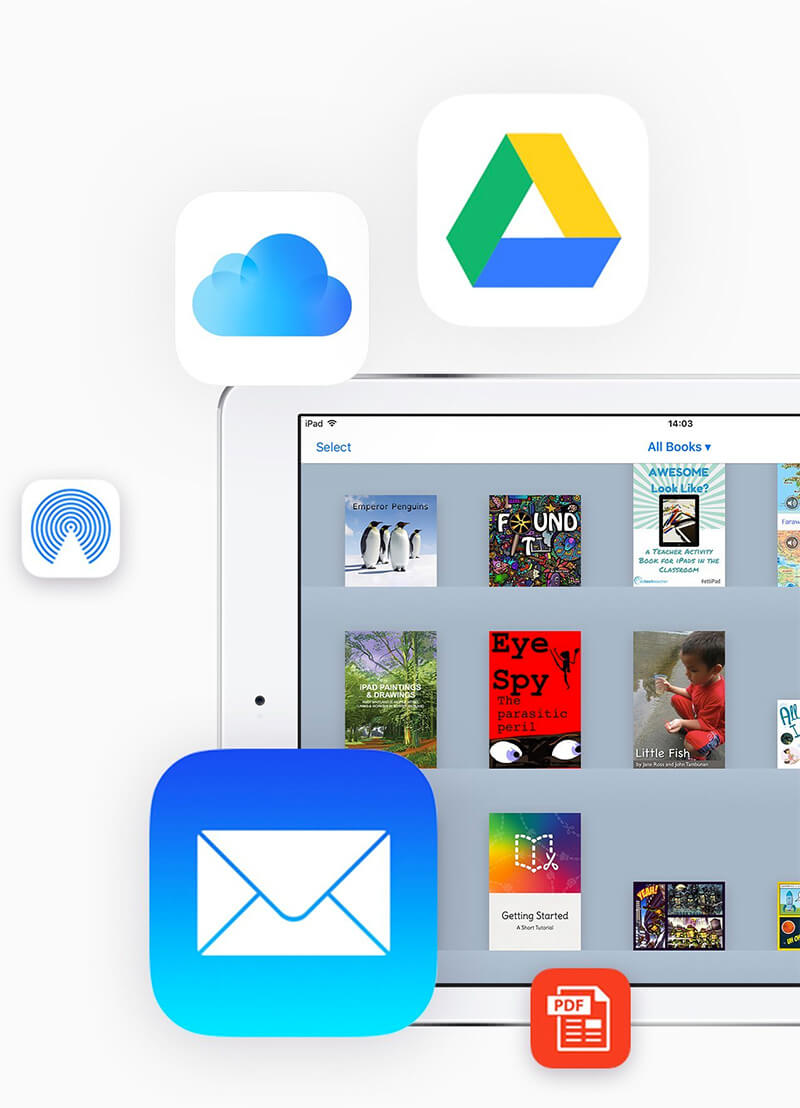 Many ways to share

Send your book by email.
AirDrop to iPhone, iPad or MacBook.
Use a cloud service such as Dropbox, Google Drive, iCloud Drive.
Save your book as a movie file and upload to the web.
Print using AirPrint, or export as a PDF.
Send via WebDav server, or simply connect your iPad and transfer to iTunes.
Publish your book to the iBooks Store.