•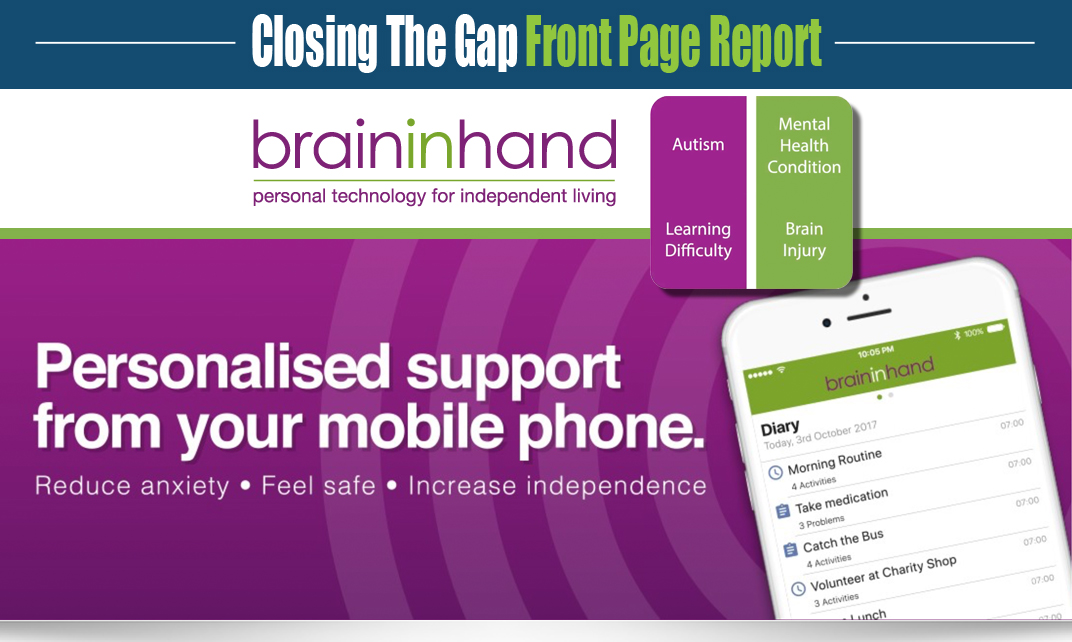 A new type of support
Living with autism, a mental health condition or learning difficulty can lead to problems making decisions, controlling emotions and choosing appropriate behaviour.
Brain in Hand is an on demand support system that gives people access to detailed personalised support from their smartphone, putting the individual more in control of their own support. Always available, it gives easy access to reminders, notes, coping strategies and a team of trained professionals to give help when and where it's needed.
Brain in Hand has helped more than 4,000 people to reduce anxiety and improve independence, lowering demand on carers and support services.
---
How does it work?
Brain in Hand is designed to arm people with access to personalised support from an app on their phone.  It's packed with features including:
Never Forget – A diary and notes for difficult to remember tasks
Enter appointments and routines into your Brain in Hand diary so you can plan ahead and make sure no events or activities are missed.
Reduce Anxiety – Access to pre-planned coping strategies instantly
Everyone faces different challenges in life and know which coping strategies work best for them. But when under pressure this can be forgotten.  Brain in Hand gives easy and instant access to a person's best thinking when it's needed most.
Feel supported – Track your anxiety levels and request extra support if you need it
Brain in Hand helps people to monitor their anxiety.  Throughout the day they will be prompted to indicate their anxiety levels using a traffic light icon on their phone:  Green if everything is fine, amber if feeling uneasy or red if extra support is needed.  This helps keeps support staff aware of feelings and informs periods of reflection.
Alongside the regular monitoring, if coping strategies aren't working and extra help is needed, at any time the red traffic light can be pressed which will send an alert to a designated person or organisation, letting them know extra support is needed.  This enables staff to provide help as quickly as possible to re-escalate a situation.
From a central website, staff have visibility of everyone's latest anxiety levels and can be alerted if anyone is distressed. They are better informed when talking with each person they support and have time-stamped detailed information to help staff planning and commissioning meetings
---
---
---
How does it help?
Arming people with autism, mental health conditions or learning disabilities with access to their own coping strategies and giving them the option of requesting additional support when they need it, helps them to make good progress towards independence. Those using Brain in Hand report significant mental health benefits vital for increased independence including reduced anxieties, fewer panic attacks and incidents of self-harm.
This enables goals to be achieved including travelling independently, starting work and living independently.  Each of these represent significant transformations in quality of life.   
Organisations report universal reductions in anxiety and restraints, increase in goals achieved and state they are better informed for review or commissioning meetings. 
The progression towards independence also provides cost savings, an average of £4,500 per user each year.  Savings cover from a wide range of sources including:   
Reduced support worker 1:1 day time or educational support
Move from residential to independent living
Reduced need for support when travelling
Reduced need for night time support
Avoid carer breakdown
Reduced carer's service
Reduction in Mental Health crisis intervention
Reduction in emergency GP visits
Reduction in A&E visits
---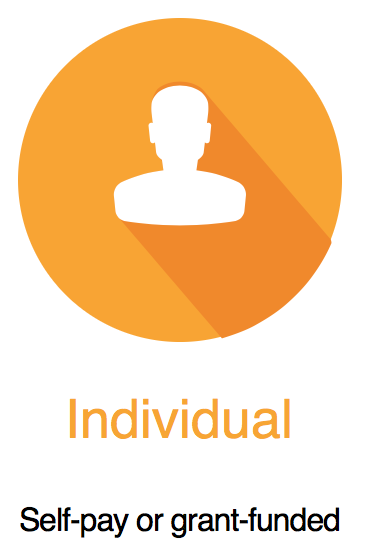 Reduce anxiety. Feel Safe. Increase independence.
Brain in Hand is personalised on demand support, accessed from your mobile phone. Always available, it gives easy access to reminders, notes, coping strategies and a team of trained professionals to give you help when you want it, no matter how many times you want it.
Parents, carers, schools, colleges and employers support Brain in Hand as they can be connected to the software too and notice the difference in confidence and independence it brings.
Get Brain in Hand, including four hours of one to one planning for £336, plus personalised software and unlimited professional support from £87.50 per month. Buy direct or include as part of a funded scheme.
They think everybody deserves the support to reach their goals.
---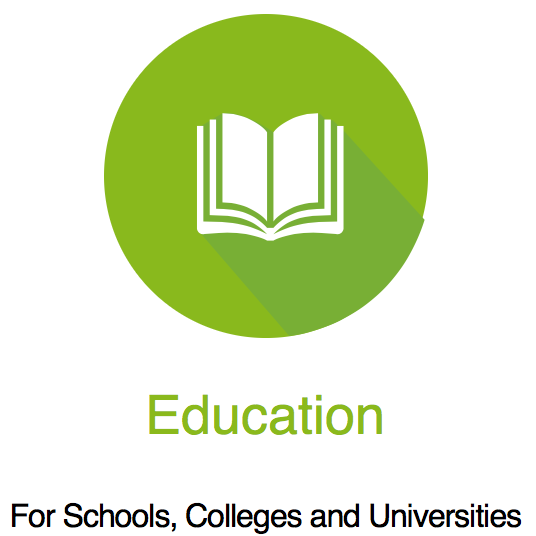 Helping students flourish
School, college and university days are a time of growth. But young people with autism, mental health conditions or learning disabilities face additional challenges. Brain in Hand helps young people to reduce anxieties and grow vital independence skills.
A unique support system, Brain in Hand gives students access to detailed personalised support, when and where they need it, from their phone or iPad. If additional help is needed the student can request urgent assistance from support staff discretely through the Brain in Hand app. This enables quick intervention and gives the student reassurance that support staff are there.
A trial by The National Autistic Society amongst university students demonstrated that it delivers a significant reduction in anxiety plus an increase in confidence and independence. This is important for transition management and student retention.
Students at more than one hundred universities, colleges and schools across the UK now use Brain in Hand. It strengthens student support services, helping to reach more students.
---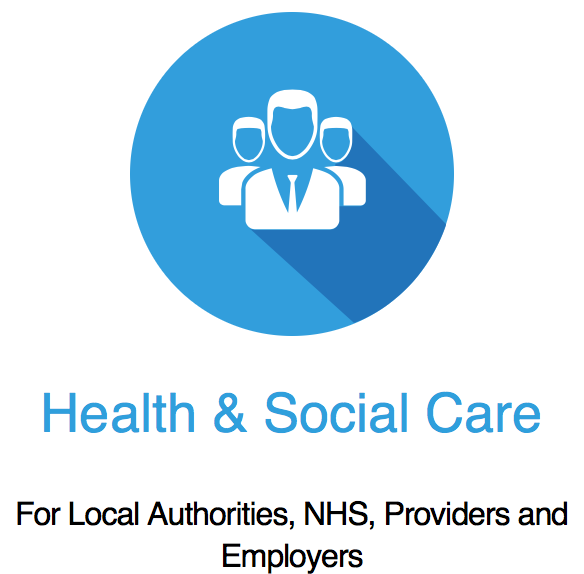 Increasing independence, saving costs.
Today 16.2 million people in the UK live with autism, a learning disability or common mental health condition. Public services aim to support as many people as possible but face increased demand and stretched budgets. That's where Brain in Hand comes in. We turn the current way of supporting people on its head. The Brain in Hand system empowers people to take control.
With professional support, a user sets their goals and decides on their coping strategies to problems. These are embedded into their life, accessed through an app for whenever and wherever they need them. This is backed-up by a professional support team, providing unlimited support, when they need it. We help people overcome challenges, increase independence and achieve their goals.
Around 40 Local Authorities, NHS Trusts and Public Sector organisations commission Brain in Hand, integrating the system into support services. It extends the reach of support and the increased independence achieved reduces the demand for services, saving £4,500 on average each year per user.