•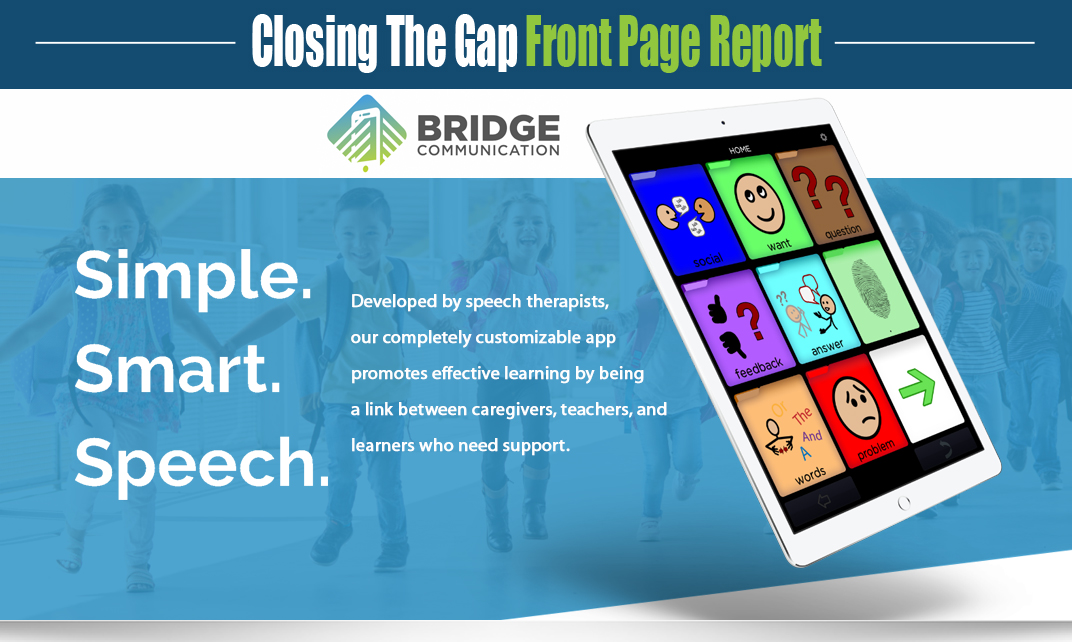 Simple. Smart. Speech.
Developed by speech therapists, their completely customizable app promotes effective learning by being a link between caregivers, teachers, and learners who need support.
The Bridge Communication App is an affordable, easy-to-use app that's been proven to: 
Break Down Barriers
Enhance Communications
Increase Engagement and Exploration
Decrease Frustrations and Negative Behaviors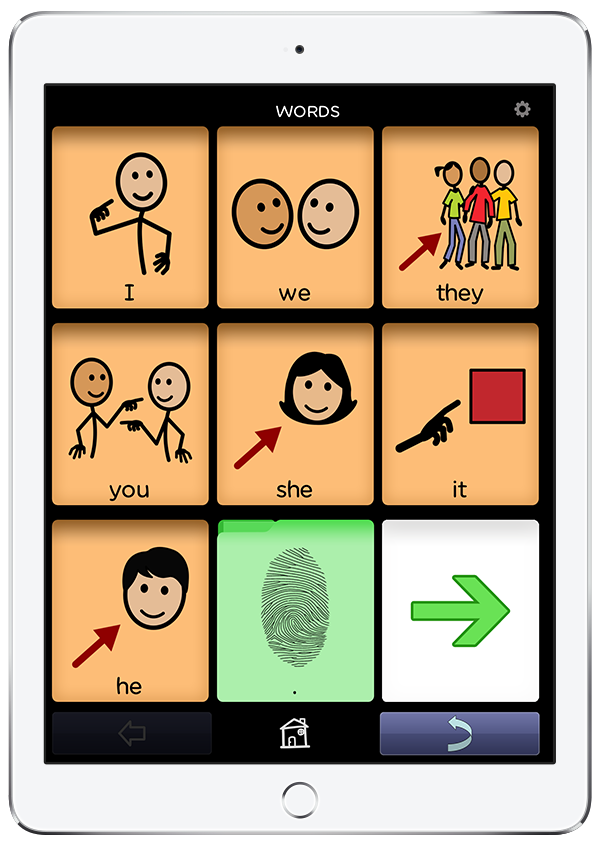 The Bridge Communication App was designed to eliminate the common struggles for non-communicative individuals. With its unique and practical functionality, it makes communication easy and fun, and programming it is simple and quick. Bridge is uncomplicated – from the simplicity of the navigation and toolbars to the decreased amount of information to process on each page – so there are fewer limits to engagement and interaction. Constraints of traditional apps don't exist with Bridge.
The Bridge Communication App has been tested and proven in schools, homes, and private clinics. Created by a speech-language pathologist who specializes in augmentative and alternative communication supports – and developed by a team of educators, therapists, and caregivers – the app was designed to produce better results and meet the unique needs identified over nearly 20 years of private clinic practice.
A Cost-Effective Solution That You Can Use Right Now
Teachers, therapists, and caregivers can begin using Bridge Communication App immediately on an iPad or iPad Mini – eliminating the need for unwieldy and expensive hardware. Varied vocabulary is systematically organized for simple navigation and the app is easily customizable. With Bridge, you can focus on interacting rather than struggling with frustrating and limiting programming requirements.
Features and functionality that set Bridge above the rest include: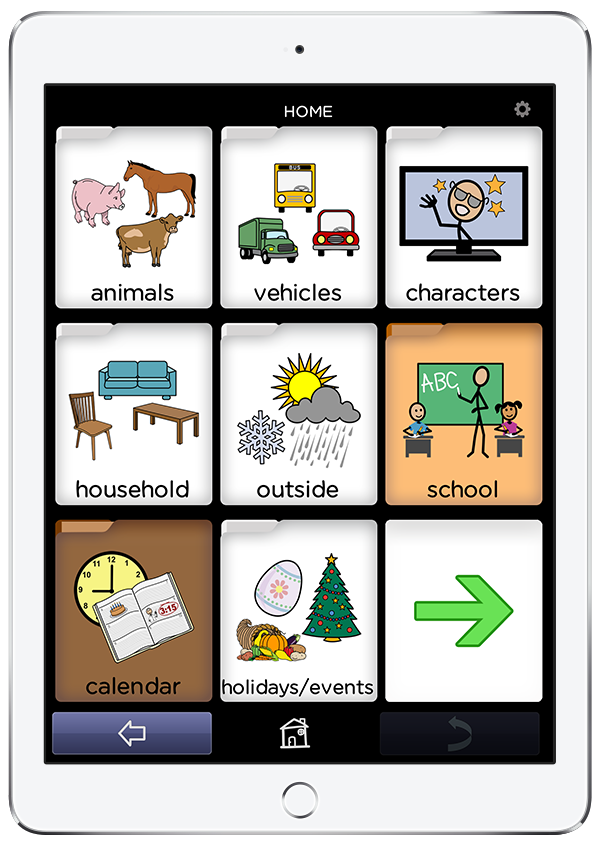 Preloaded with over 1,200 high frequency vocabulary items, 2,800 articulation prompts, and over 800 editable mapped communication sequences.
Simple vocabulary customization option includes the 'SymbolStix' image library, or users own images
English and spanish voice, text, and translation. Simple and varied voice output selections that are natural sounding and reliable.
Ability to quickly secure and store back-up files to Bridge's server for easy access or recovery of saved files between devices. Ability to reset vocabulary to preloaded default.
The ability to have live chats with other Bridge Communication App users, including screen sharing options, face sharing views, and live audio.
Parents, Teachers, & Therapist Love It. Kids Actually Use It, & Don't Abandon It.
The Bridge Communications App's beautiful presentation is intuitive, complete, and simple – so students pay attention, use it, and interact without behaviors. Teachers can independently create a means to support curriculum through communication. Parents and caregivers can use and program individualized vocabulary in the home environment when applicable. Bridge allows the entire team to engage and experience growth and language development together.
---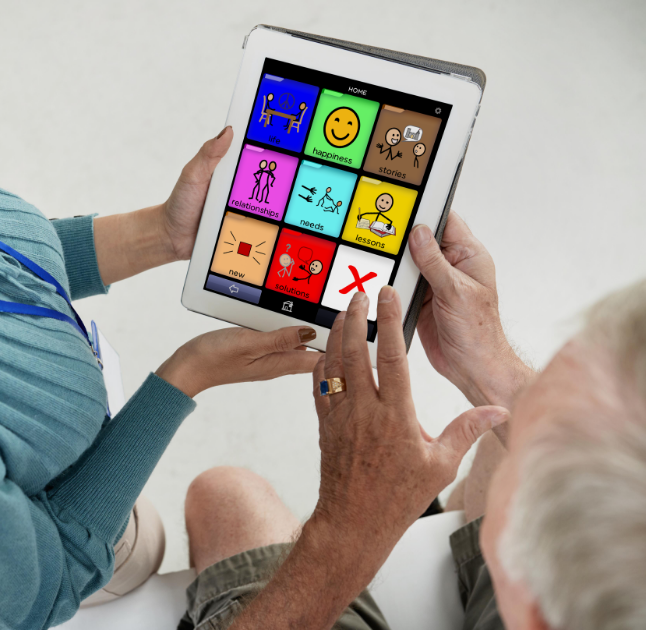 Can the BRIDGE app help me?
The BRIDGE app is designed to enhance communication for individuals who need communication and learning support, including those with:
Autism
Down syndrome
Apraxia
Cerebral palsy
TBI
Aphasia
Dyslexia
Dementia
Alzheimer's disease
Parkinson's disease
Special needs
Speech-language delays
Selective mutism
And more
Also great for Spanish speakers!