•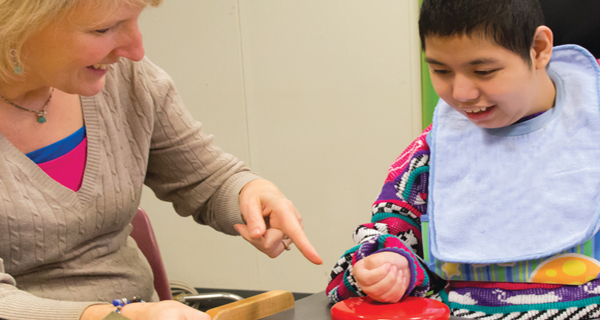 Over the course of almost 30 years, we have discovered amazing ways people use AbleNet products to improve the quality of life for individuals with disabilities. Remarkable Ideas take these amazing discoveries and provide activities that incorporate alternative methods of access to ensure each student can participate, learn important educational and life skills and have fun. Take a look at our latest Remarkable Ideas or visit www.ablenetinc.com to discover additional Remarkable Ideas.
Classroom Baseball
In this Remarkable Idea, your students will be able to participate in a modified game of America's favorite pass time. This is a classroom-based activity that doesn't involve bats, balls or broken windows!
This activity addresses:
• Turn taking
• Sportsmanship
• Social skills
• Alternative methods of access for each part of the activity
Click here to download Classroom Baseball
Mother's Day
In this Remarkable Idea, students will make flower vases and paper daisies with a special message for Mother's Day.
This activity addresses:
• Choice making
• Fine motor skills
• Alternative methods of access for each part of the activity
Click here to download Mother's Day