•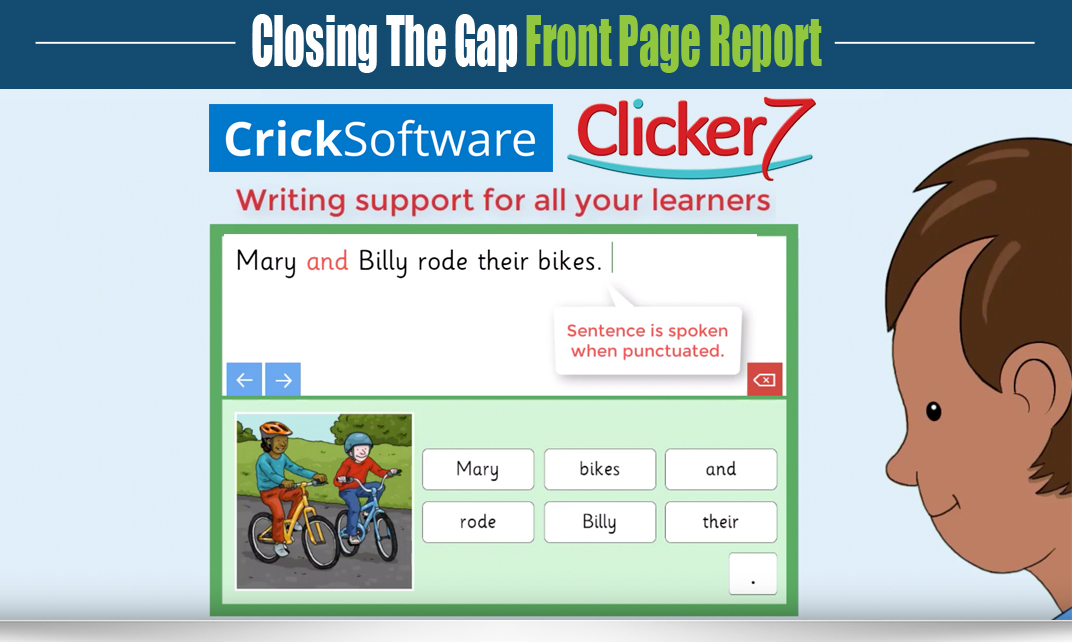 Clicker 7 – The complete Literacy Toolkit
Clicker and the Clicker Apps provide writing support for all students.
They offer extensive support for emergent, developing and struggling writers.
Supports are also offered for students with physical and intellectual disabilities.
Clicker provides the right level of writing support for all your learners.
---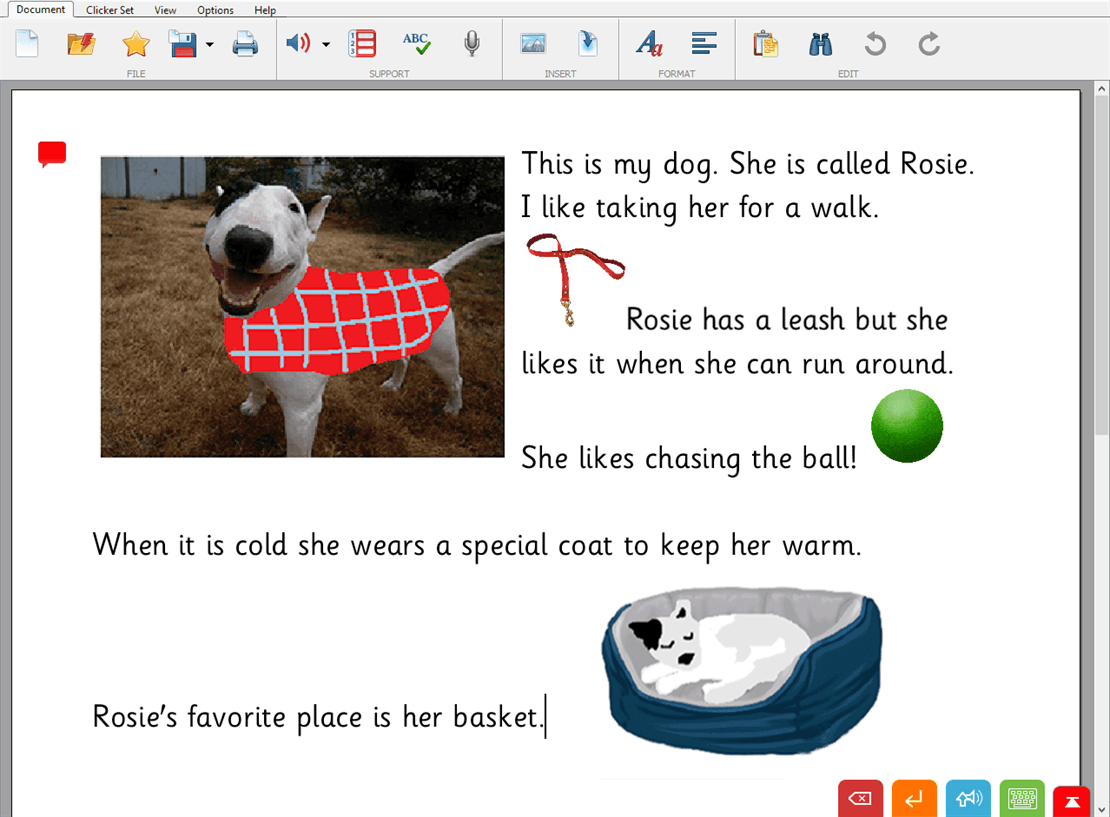 The definitive elementary writing tool
What sets Clicker apart from other word processors is the extensive support it offers to emergent, developing, and struggling readers and writers.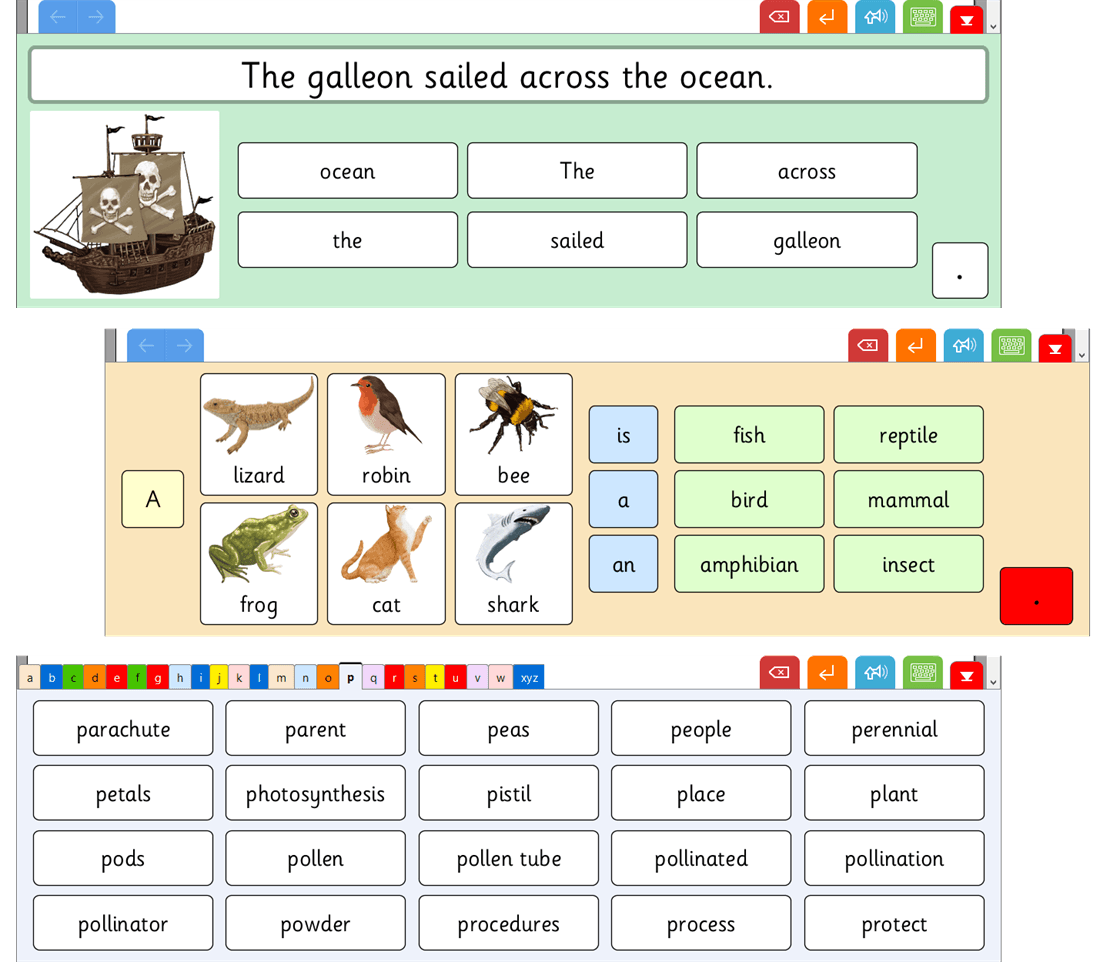 Clicker Grids
Clicker Grids give learners point-and-click access to whole words, phrases, and pictures. Sentence Sets, Connect Sets, and Word Banks support writing at all levels, and creating and editing sets is easier than ever before!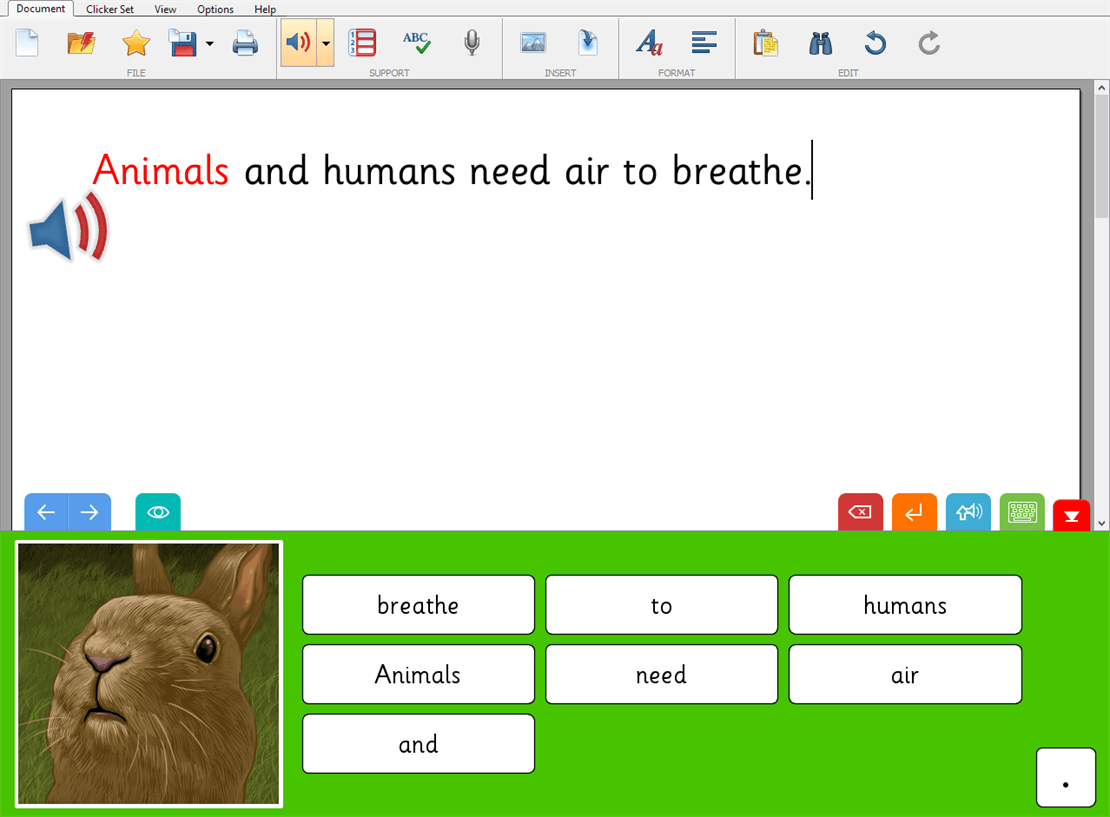 Realistic speech feedback
Clicker's brand new children's voices give students the opportunity to hear their work read back to them in a friendly, age-appropriate voice that they can identify with. This realistic speech feedback encourages them to actively review and self-correct their work.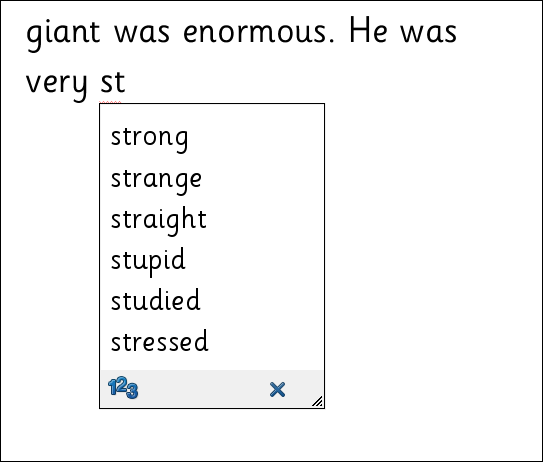 Intelligent word prediction
Clicker's built-in predictor, upgraded for version 7, improves the productivity of struggling spellers and encourages all students to use more adventurous vocabulary.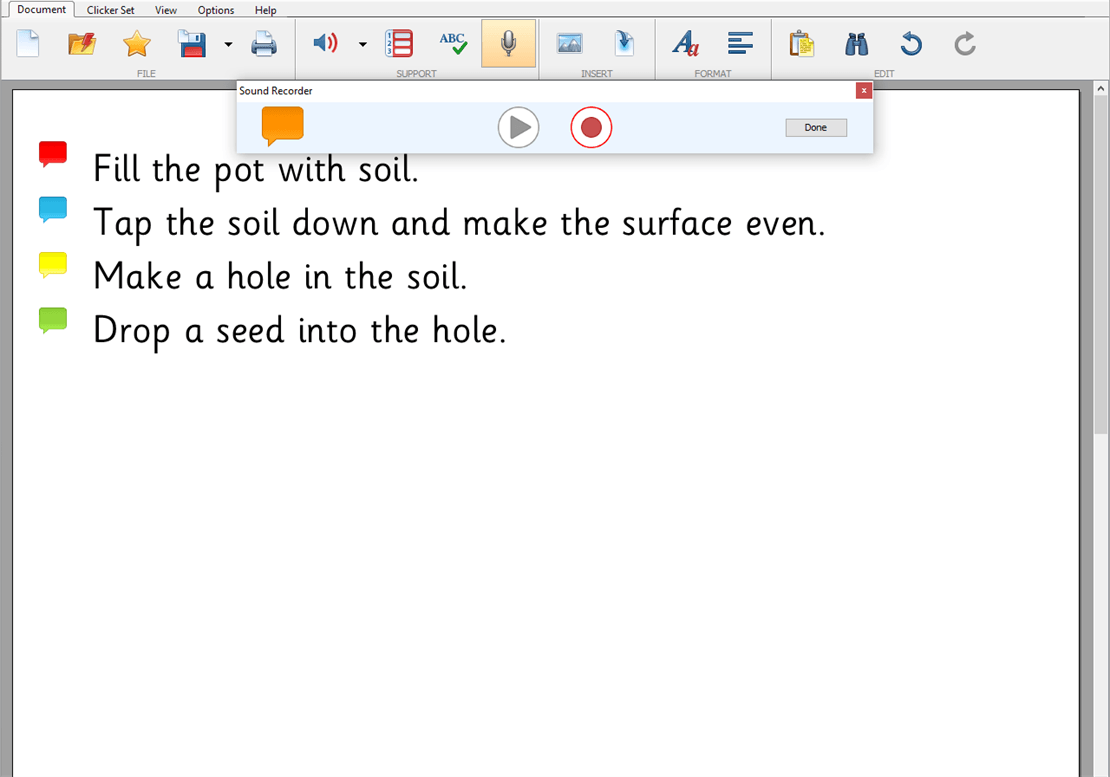 Voice Notes
Voice Notes enables students to record their own audio notes before they write. This gives them an opportunity to rehearse their sentences, and offers a powerful way for children to capture their initial thoughts and ideas.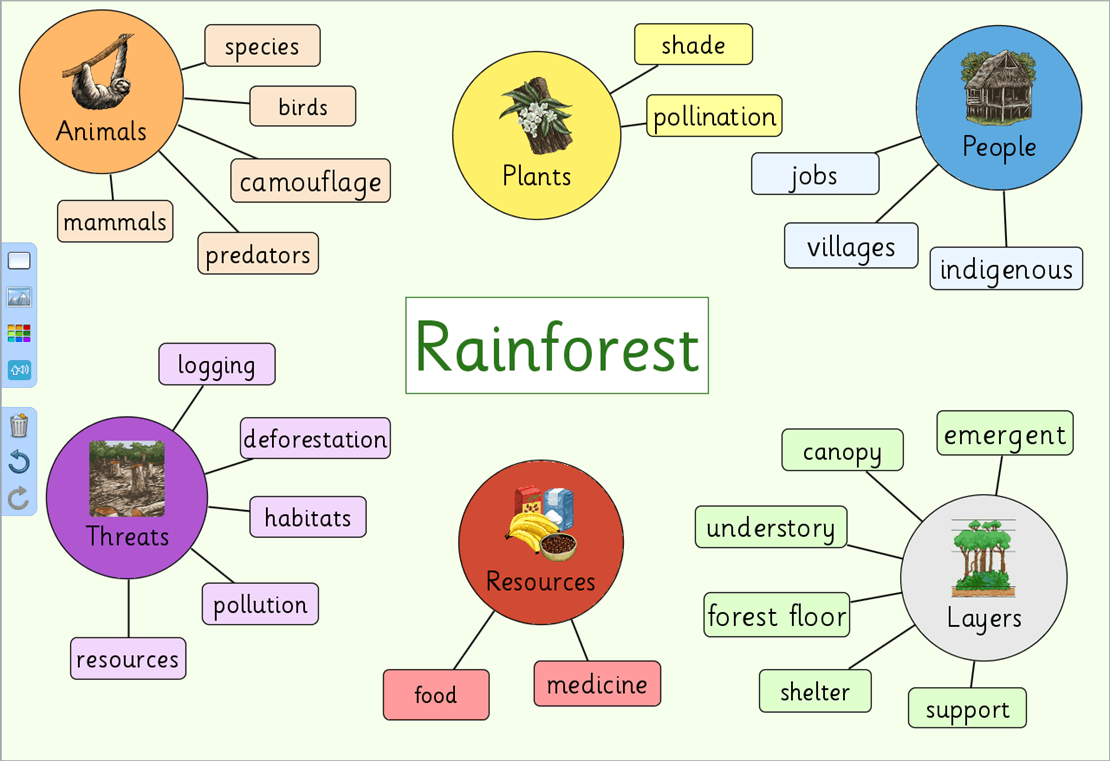 Child-friendly planning space
Clicker Board provides Clicker users with a built-in planning tool to help them prepare for writing. Students can manipulate and link words, pictures and sounds, and benefit from key Clicker support features as they put their board together.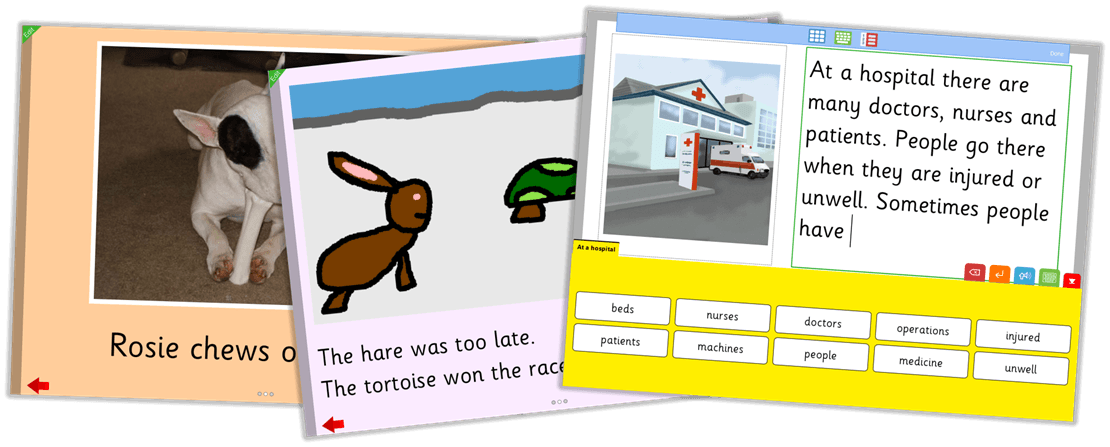 Clicker Books
Clicker 7 has a brand new, accessible book making tool that enables children of all ages to create on-screen books to be proud of. Word prediction, speech, and Word Banks provide writing support, and accessible tools enable the addition and manipulation of pictures and sounds.
Clicker Books make great reading books too, and there are many ready-made books included, all speech-supported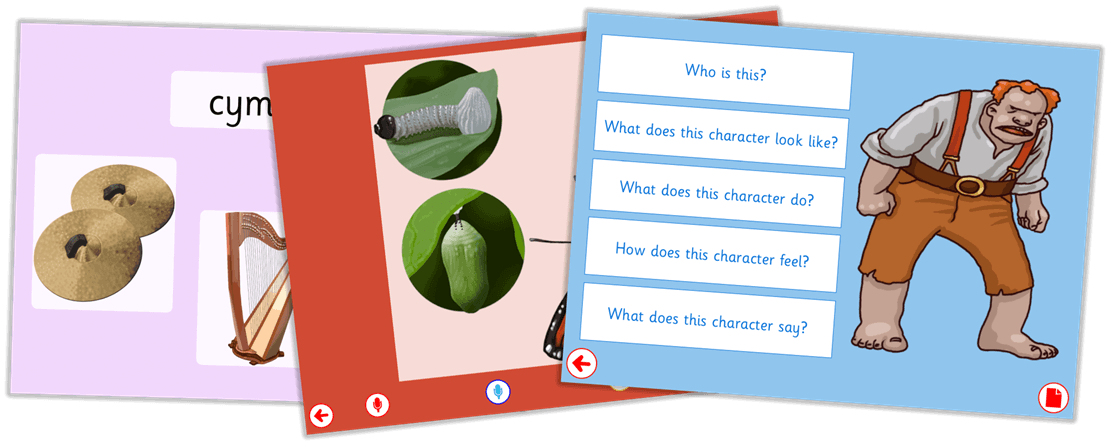 More literacy activities
As well as writing and reading activities using Clicker grid sets and Clicker Books, you can also create matching and speaking and listening activities using Clicker 7. If you want to do something out of the ordinary too, build a Custom Set and mix grids and pages.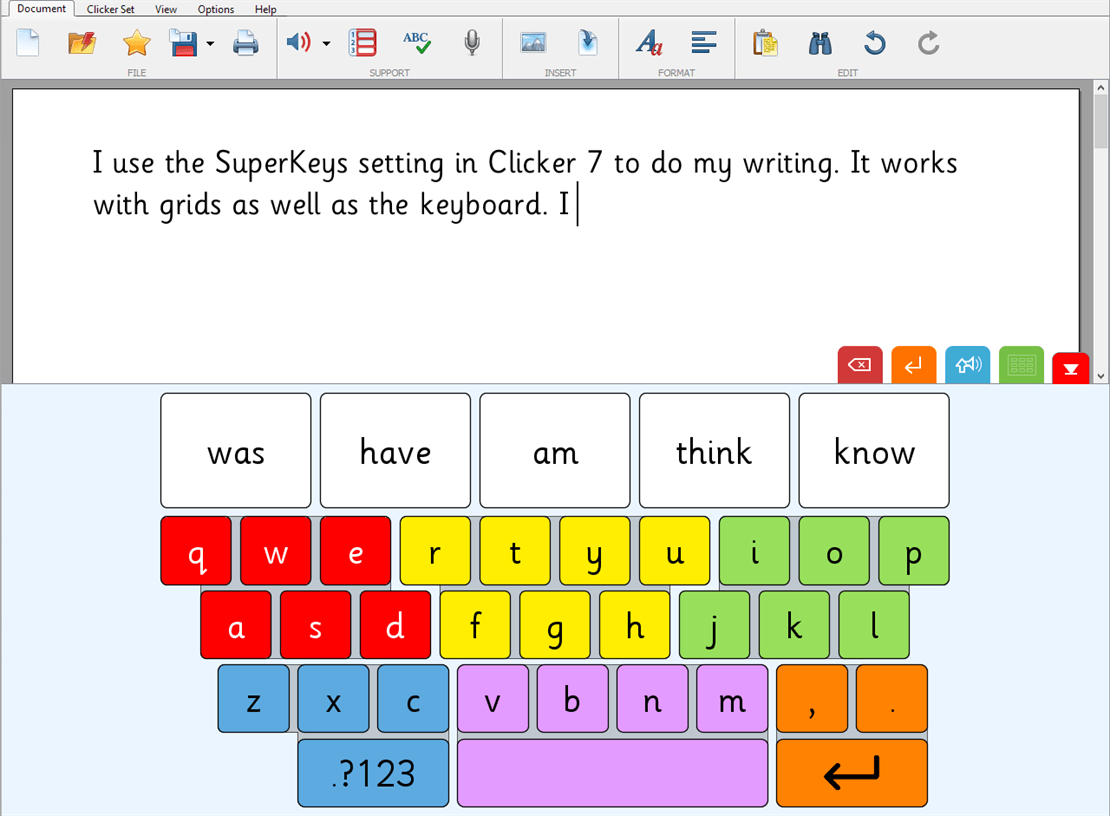 Accessible for all
They are committed to providing software that enables every student to access the curriculum and achieve success.
Clicker 7's enhanced accessibility features include switch access, touch screen and eye gaze compatibility, and our innovative SuperKeys solution.