Presenter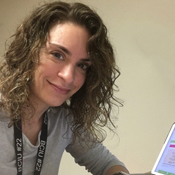 Lauren Enders, M.A., CCC-SLP, Augmentative Communication and AT Consultant, Bucks County Intermediate Unit #22, Doylestown, PA.
Getting Started: Considerations for Selecting and Customizing AAC Apps
Available for a limited time only.
© 2019 Closing The Gap, Inc., all rights reserved. Reproduction in whole or in part without written permission is strictly prohibited.
Like What You See? Take Advantage of these exclusive Membership offers
LEARN FROM TODAY'S BEST AND BRIGHTEST MINDS