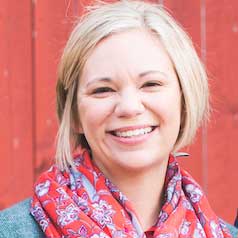 Presenter
Institution: Assistive Technology Unit at the University of Illinois Chicago
Position: 2007-2017 - Speech-Language Pathologist at Marianjoy Rehabilitation Hospital 20012-2017 - Assistive Technology Specialist at the Assistive Technology Unit at the University of Illinois Chicago 2017-2020 - Program Lead Clinician at Marianjoy Rehabilitation Hospital Part of Northwestern Medicine 2020-Present - Assistant Clinical Professor and AAC Team Leader at the University of Illinois Chicago
Financial Disclosure:
I am an employee of the University of Illinois Chicago. I provide clinical services to persons in Illinois related to assistive technology needs through the Assistive Technology Unit at the University. The ATU has a booth at the exhibit hall to outline the University's Assistive Technology Certificate Program.
Experience
I have been a licensed speech-language pathologist in Illinois since 2007. I started my career in acute inpatient rehab and developed a passion for augmentative and alternative communication (AAC). I moved to outpatient rehab to have better access to providing AAC services to adult and pediatric clients. I started a doctoral program in disability studies at the University of Illinois Chicago (UIC) and focused on assistive technology, particularly AAC in my studies, dissertation, and work at the Assistive Technology Unit (ATU) on the campus. After graduating with my Ph.D I was hired as the Program Lead Clinician at Marianjoy Rehabilitation Hospital. I was responsible for developing our AAC Center and leading our team of clinicians working for the AAC Center. In 2020 I was offered a faculty position at UIC. I teach graduate level courses on AAC and assistive technology and lead the AAC team in services provided by the ATU. I have presented nationally and internationally at conferences and have a strong passion for communication and AAC.