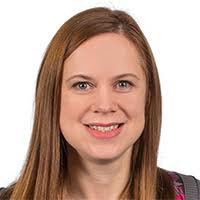 Category:
instruction, literacy & inclusion
Subject Level:
n/a
Computer Level:
n/a
IACET CEUs:
0.1
ACVREP CEUs:
1
Presenter(s)
Description
Claro Software makes ClaroRead for Windows, Mac and Chromebook and apps for iOs and Android. You will see how they make reading, writing and studying so much easier for people with dyslexia or difficulties in concentrating. I'll show you how to have any text read aloud and demonstrate spelling and homophone checking, word prediction and a shortcut button to Dragon (speech-to-text software). You will learn how to use Auto Converter or the scanning button to make all documents accessible. There are lots of extra tools in the Extras menu including screen tinting, mind mapping and an audio recording tool and |I'll show you how they work. Then I will demonstrate ClaroRead Chrome and its features and finally our easy-to-use apps.
Financial Disclosure:
Presenter is employed by Claro Software
Watch Presentation
Conference registration* includes on-demand access to presentation recordings October 28 – November 11.
*Excludes Free, Exhibit Hall Only Registration.
Not registered?