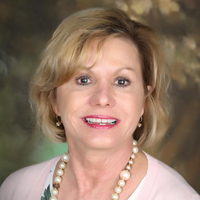 Category:
blind / low vision
Subject Level:
intermediate
Computer Level:
intermediate
IACET CEUs:
0.3
ACVREP CEUs:
2.5
Presenter(s)
Description
Our country is currently experiencing a braille crisis. Fewer than 10% of students with significant visual impairments are receiving braille instruction. To remediate this, it is important to advance braille through current and emerging technologies and research new methods of teaching braille. Also, it is well apparent that sighted students and students with visual impairments now live in a digital world. This presentation will provide demonstrations of new technologies and apps that can actively engage both young braille students and sighted students particularly in inclusive settings. Sample lesson plans will be provided. Second, many students with visual impairments have additional disabilities. With appropriate strategies and engaging technologies, these students can become literate. Additional technologies geared for students at a functional level will be demonstrated.
Financial Disclosure:
I receive royalties from the Attainment Company for TactileTalk Toolkit and GoTap Braille.
Watch Presentation
Conference registration* includes on-demand access to presentation recordings October 28 – November 11.
*Excludes Free, Exhibit Hall Only Registration.
Not registered?