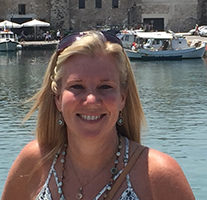 Category:
autism spectrum disorder (ASD)
Subject Level:
beginner
Computer Level:
beginner
IACET CEUs:
0.1
ACVREP CEUs:
1
Presenter(s)
Description
The focus of this presentation is on understanding why an individual engages in problem behavior and establishing a behavior support plan. This session will address problem behaviors that range from aggression, tantrums, property destruction, and social skills deficits within the school setting. The presenter will share a variety of educational materials, teaching techniques, and strategies for navigating issues that arise when supporting behavior into the academic setting. Participants can utilize these best practice strategies and be able to customize them to meet the needs of their students. Participants will leave with resource materials that they can immediately put into practice. With this help, individuals with disabilities can now have control over their learning and can demonstrate their capabilities to others.
Watch Presentation
Recording will be available to registrants beginning October 28 and will be available on-demand through November 11, 2020.
Not a registrant?