Presenter: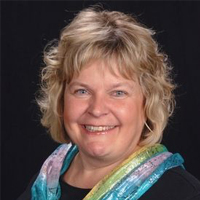 Institution: Attainment Company
Position: Vice President
Waunakee, WI
United States
Experience
Joni Nygard, MS, CCC-SLP, has specialized in augmentative alternative communication (AAC) and assistive technology (AT) throughout her career. She is a frequent presenter at national and international conferences with an emphasis on literacy and communication all students. An advocate for individuals with complex communication needs across ages and abilities, Joni has authored numerous articles, books, and apps. Currently, a Vice President for Attainment Company, Verona, Wisconsin. Joni received the National Braille Press 2015 Louis Braille Touch of Genius Prize for Innovation: Tactile Talk Toolkit-Strategies for Functional Communication and Literacy.
Presentations: