Presenter: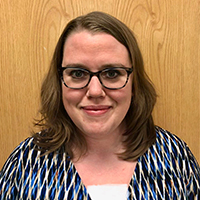 Institution: Southwest Co-op
Position: Assistive Technology Coordinator
Oak Forest, Illinois
United States
Live Q&A:
Date: 11/11/2020
Start Time: 9:00 AM CST
End Time: 10:00 AM CST
Topic: transition implementation
Live Q&A Preparation
Q&A's are live, Zoom-based and last for 1 hour.
Times are preset, clear your schedule now so you can participate in Q&A's pertaining to your interest area.
Watch recorded presentations before participating.
Have your questions ready so you can get the answers you need!
Join Meeting
"Join Meeting Now" links will be available to registrants beginning November 9. Live participation is required (Q&A's are not recorded.)
Not a registrant?
Presentations: