win prizes taking selfies #CTG19!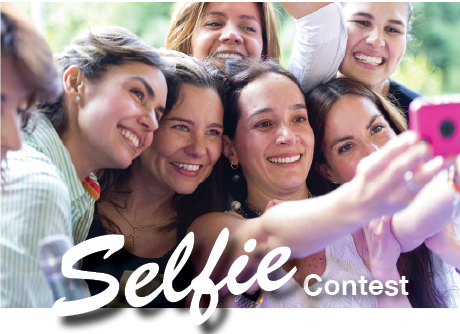 Daily Prizes Announced Each Evening on Social Media!
Tuesday – Standard Solutions Membership                                           Value: $140
Wednesday – Live Webinar Registration                                                Value: $55
Thursday – Standard 1-yr Solutions Membership                                        Value: $140
Grand Prizes Announced October 4th, in the Exhibit Hall at 12PM (also on Social Media, you do not need to be present to win)
1st Place – Full, 3-day 2020 Conference Registration                         Value: $500
2nd Place – Premium 1-yr Solutions Membership                                       Value: $440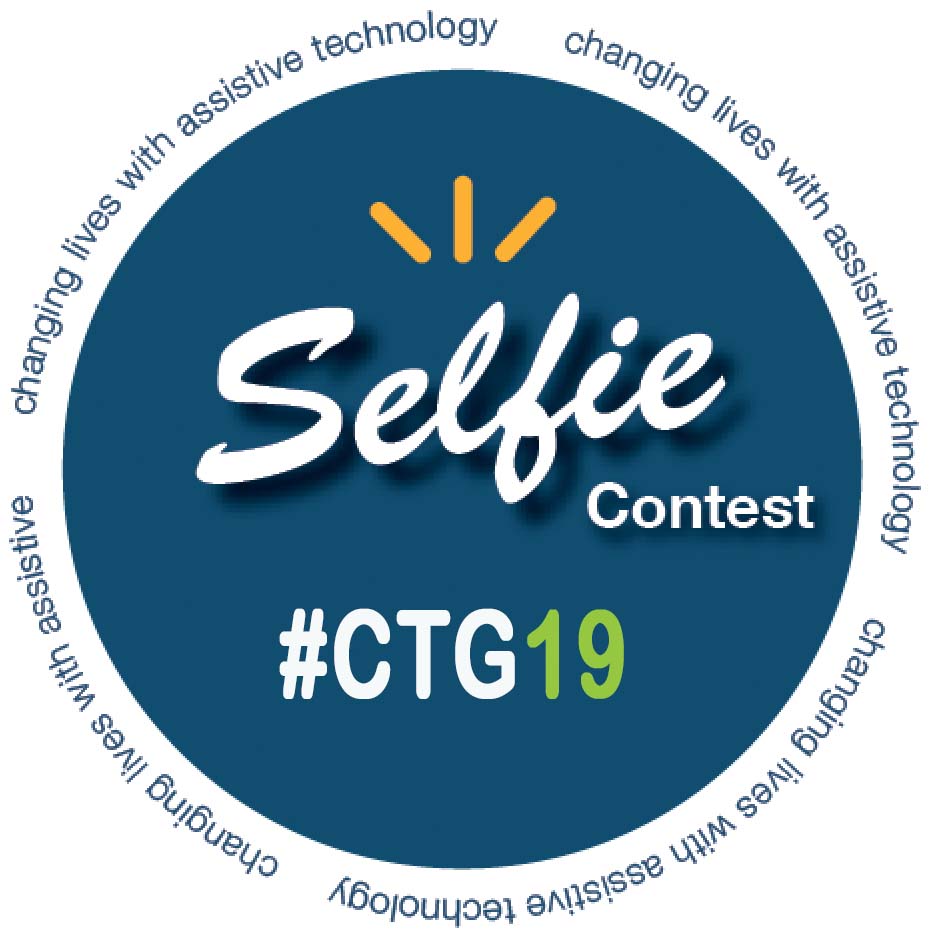 How it Works
All Closing The Gap 2019 pre-conference and conference attendees are eligible to participate. To enter, participants must do the following:
Follow Closing The Gap on Instagram, LinkedIn, Twitter or Facebook
Take selfies with sponsoring exhibitors, other attendees, presenters, keynote speaker and hotel staff–be creative! *Note-The Selfie Spot Map indicating Sponsoring Exhibitors is included in the On-site Conference Directory
Include the hashtag #CTG19 in your posts/tweets
Determining the Winners
Winners will be evaluated daily for daily prizes and announced each evening on our social media channels and in the 'Conference App'. Grand Prize winners will be evaluated at the end of the show and announced by October 9th, 2019
Total Number of Selfie Spots Visited (map included in the Conference Directory)
Total Number of Posts
Creativity of Posts
Number of Likes and Shares Posts Get on Social Media Networks
The use of Closing The Gap or Participating Vendors Identifiers In the Posts
Notice
Closing The Gap (CTG) reserves the right to disqualify and remove any photos deemed inappropriate. CTG also reserves the right to reuse the photos for marketing purposes. By submitting photos, you are consenting to the rules of the contest. Employee of Closing The Gap and members of their families are ineligible.
Disclaimer
By participating in the #CTG19 Selfie Contest, I grant Closing The Gap permission to use my likeness in a photograph in any or all of its publications, including magazines and websites, without payment or any other consideration. I understand and agree that these materials and photographs are the property of CTG. I hereby irrevocably authorize CTG to edit, alter, copy, exhibit, publish or distribute these photographs for the purposes of advertising, marketing and publicizing for future CTG conferences or for any lawful purpose. In addition, I waive the right to inspect or approve the finished product, including written/physical or electronic copy, wherein my likeness appears. I also waive the right to royalties or other compensation or considerations arising or related to the use of these photographic materials. I hereby hold harmless and release and forever discharge Closing The Gap from all claims, demands, and causes of action which I, my heirs, representatives, executors, administrators, or any other person acting on my behalf of my estate have or may have in the future by reason of this authorization and release.