Keynote Address – Using Technology to Communicate Your Way 
Wednesday, October 19, 8:00 am – 9:00 am
Join Jordyn and Janette as they share how today's dynamic technology landscape is transforming access to reliable communication and inclusive education for people with disabilities. Jordyn will present her own lived experience as a nonspeaking autistic person, who at age 18 after years of frustration, was given access to communication via iPad and robust AAC. Jordyn's message about accessing the power of technology, while challenging the status quo, will push you to think deeply about how you can affect change and challenge perceptions in your own community. 
Keynote Presenter
Janette Barrios
Janette Barrios is a senior manager for Accessibility Policy & Initiatives at Apple. With over 15 years at the company, she works on raising awareness of Apple's accessibility innovation and initiatives, including technology such as the VoiceOver screenreader for people who are blind, assistive hearing features like Made for iPhone Hearing Aids, accessibility in education, as well as other initiatives that support disability communities worldwide and Apple's culture of inclusion.
Janette also worked in Apple Communications, supporting iPhone, iPad, and Mac. Previously, Janette worked in the video game industry, was a music educator, and holds a Bachelor of Arts degree in Music from San Jose State University. She serves on the Board of Directors for San Francisco LightHouse for the Blind.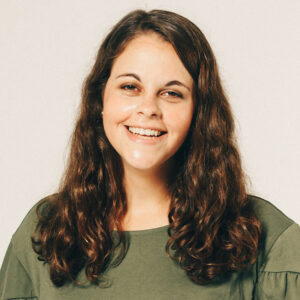 Keynote Presenter
Jordyn Zimmerman
Jordyn Zimmerman, M.Ed., obtained her bachelor's degree in Education Policy from Ohio University and her Masters of Education at Boston College. As a nonspeaking autistic student who was denied access to effective augmentative communication until she was 18, Jordyn has personal experience challenging the educational status quo, which is featured in the 2021 documentary, This Is Not About Me.
Technology helped open Jordyn's world and she began advocating for others through a series of engagements. Since then, she has keynoted and presented at conferences around the world, is currently on the board of CommunicationFIRST, works as Director of Professional Development at The Nora Project where she helps educators teach students about disability as a natural and expected part of human diversity, and has been featured by prominent media outlets. Most recently, Jordyn was appointed to serve on President Biden's Committee for People with Intellectual Disabilities.
Reception and Documentary Screening
"This Is Not About Me"
Wednesday, October 19, 7:00 pm – 9:00 pm
| | |
| --- | --- |
| 7:00 pm – 7:30 pm | Reception – Cash Bar |
| 7:30 pm – 8:30 pm | Screening, "This Is Not About Me" |
| 8:30 pm – 9:00 pm | Q&A with Jordyn Zimmerman |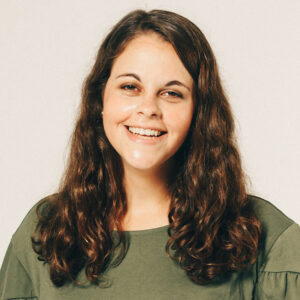 Meet Jordyn Zimmerman
Jordyn Zimmerman, the subject of the documentary, does not speak but has a lot to say. She communicates with her iPad using an AAC app. Challenging at times, as is her autism, this doesn't stop her from aspiring to change the education system for the better.