Living Life with No Limits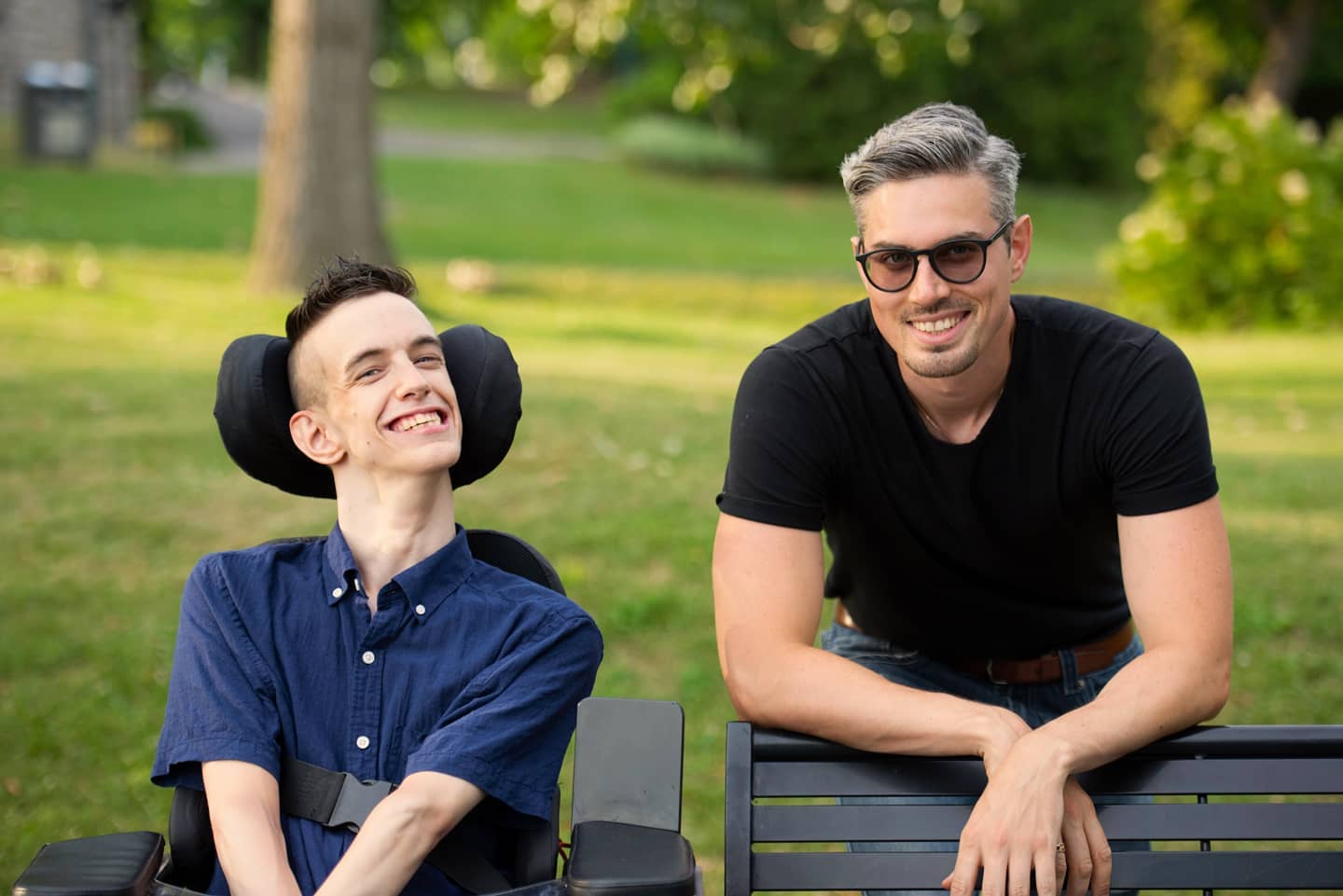 Keynote Speakers
Left to Right: Bradley Heaven and Daniel O'Connor
The universe has a way of bringing people in and out of our lives for mysterious reasons. What started off as a job for Dan, working as Brad's full time aide in 2010, has now turned into a journey neither of them would have ever expected. They were brought together by the universe to create one of the most unique and powerful bonds.
Brad was born with nonverbal spastic quadriplegic cerebral palsy and as a result he cannot speak, control his muscles, feed himself or do most routine daily activities autonomously. This could have led Bradley to live a safe and passive lifestyle and no one would have judged him for it. However, with a supportive network of family, friends and professionals, Bradley would go down a much, much different path. A journey that would lead him to radiate positivity, develop a "no limits" attitude and inspire others by breaking down unimaginable barriers. No matter what life throws Brad's way, he has an uncanny ability to find ways to overcome obstacles. These unique traits are so powerful they have a lasting effect on anyone who has had the pleasure of meeting Brad, especially those in his immediate circle.
When Brad entered a mainstream high school at the age of 13, he would need a permanent aide by his side that would shadow him all day every day and in stepped Dan. Brad and Dan had no idea their lives would forever change from this day forward. This dynamic duo would go on to bring out the best in each other and accomplish things neither of them would have ever imagined possible.
This keynote address will cover their unique journey, discuss the various methods of assistive technology Bradley has used over the years and talk about their plans on making the world more accessible with their nonprofit, All Access Life.