•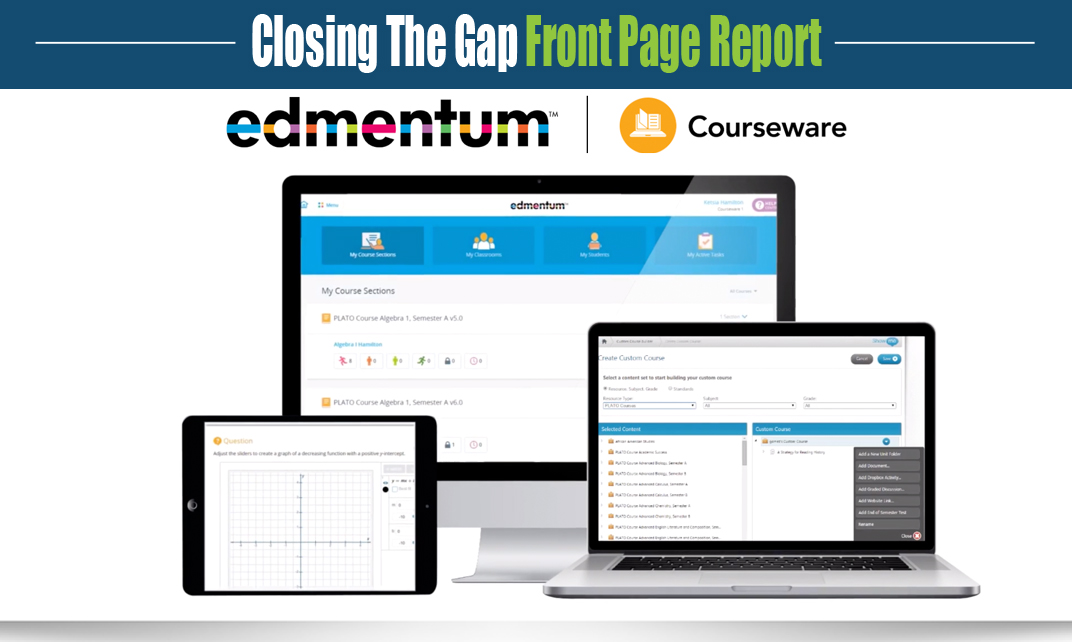 Edmentum – Courseware, Where all the educators and students love
Aligned to the K–12 Academic Standards
Digital curriculum to power graduation success
Customizable and easy-to-use course offerings
Unmatched visibility into pacing and progress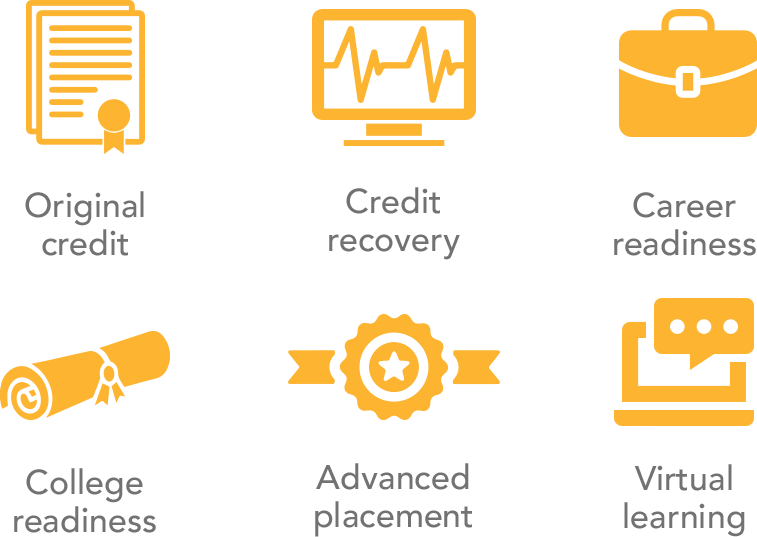 Perfect for every student and classroom 6–12
Online courses open up a world of content and flexible implementation options. Whether students are at grade level, falling behind, or advanced, their courses are customizable to any environment and built to Learning Tools Interoperability (LTI) standards for easy integration with existing systems. Plus, once you sign on, you will be met with a team of professionals dedicated to supporting your unique implementation.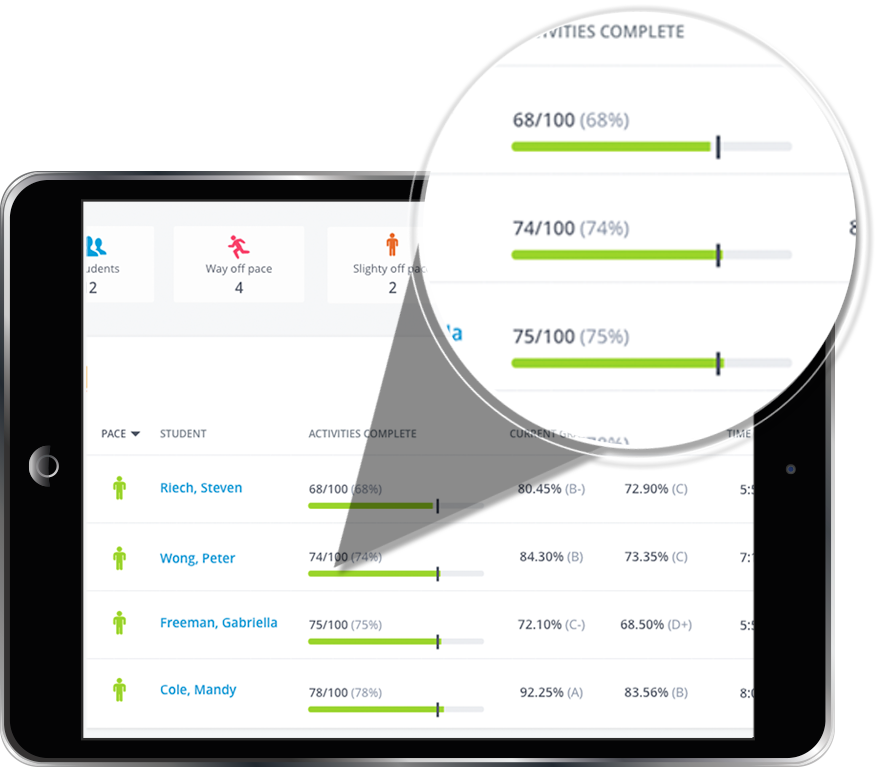 Instant visibility to student pacing and progress
Know exactly how students are pacing with powerful data views that give you unmatched visibility into pacing, progress and performance, supported by integrations with LMS and SIS solutions for easy transfer of assignment and course grades. With their courses, you will never wonder if a student is behind, ahead or right on target with their goals.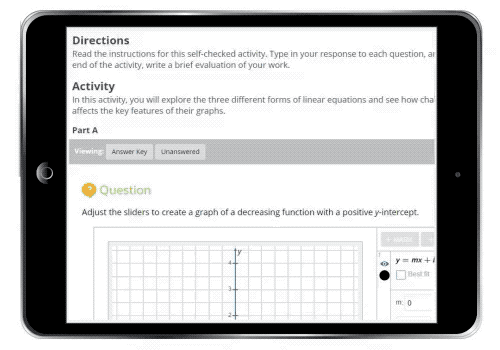 Unparalleled course customization, flexibility, and interoperability
Edmentum Courseware makes customization simple. They give you control to restructure content and even add your own custom content to create customized courses and assignments with a few clicks. Plus, integration with Clever and ClassLink as well as leading LMS providers make managing student data easy and provide educators and learners with a seamless experience.
Hundreds of quality courses to choose from
They are the industry leader in providing course variety – with a broad range of core subjects, CTE, electives, world languages, and advanced courses to fit all of your needs. Their highly interactive, video-rich courses engage learners and give you the opportunity to offer subjects that enhance and complement your curriculum.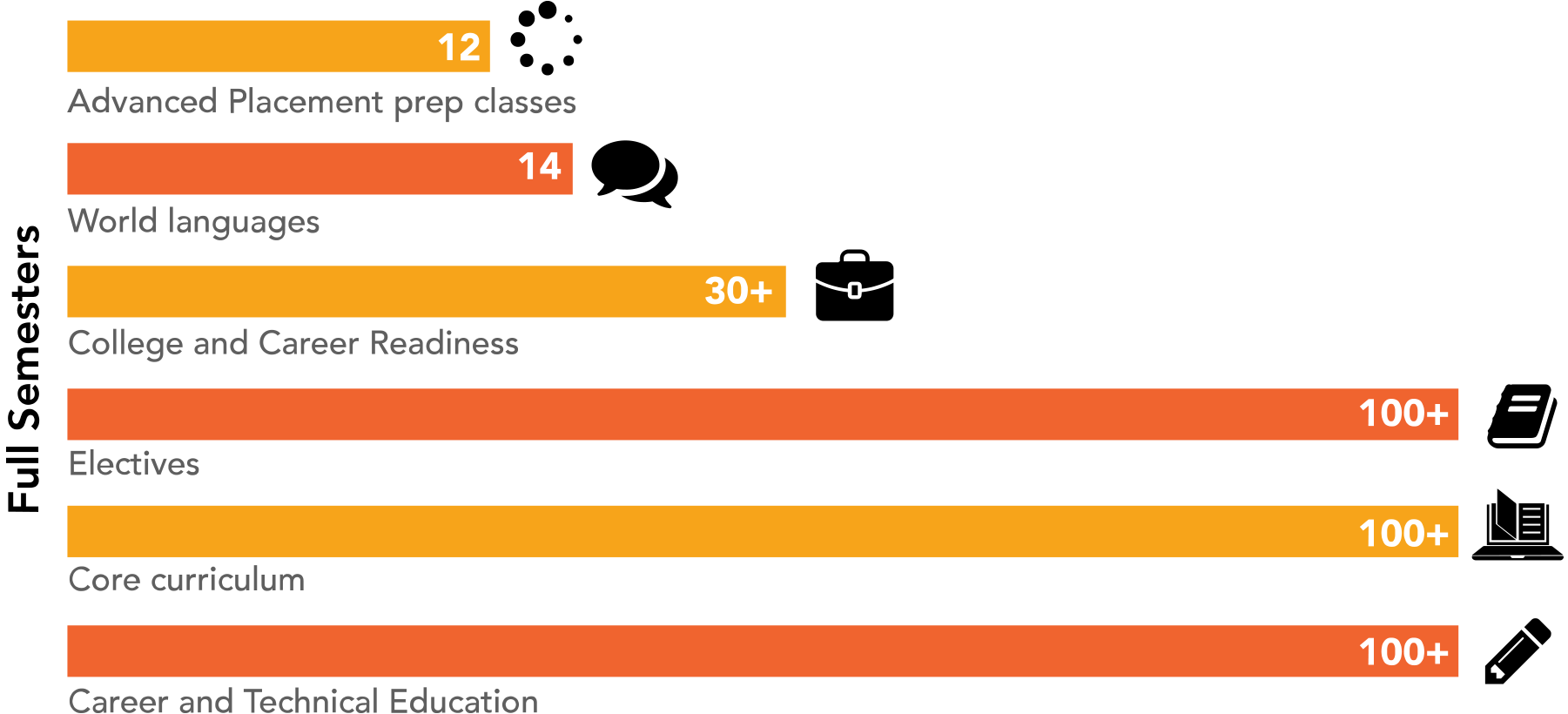 Meet their happy customers:
Personalized Learning
Hear how Penn High School is using technology to differentiate instruction, make quick decisions, and drive student achievement.
Blended Learning
See how Maryknoll School is integrating online learning into flexible learning environments.
Credit Recovery
Learn how Woodrow Wilson High School is leveraging Courseware to help students fill knowledge gaps and recover credits.