•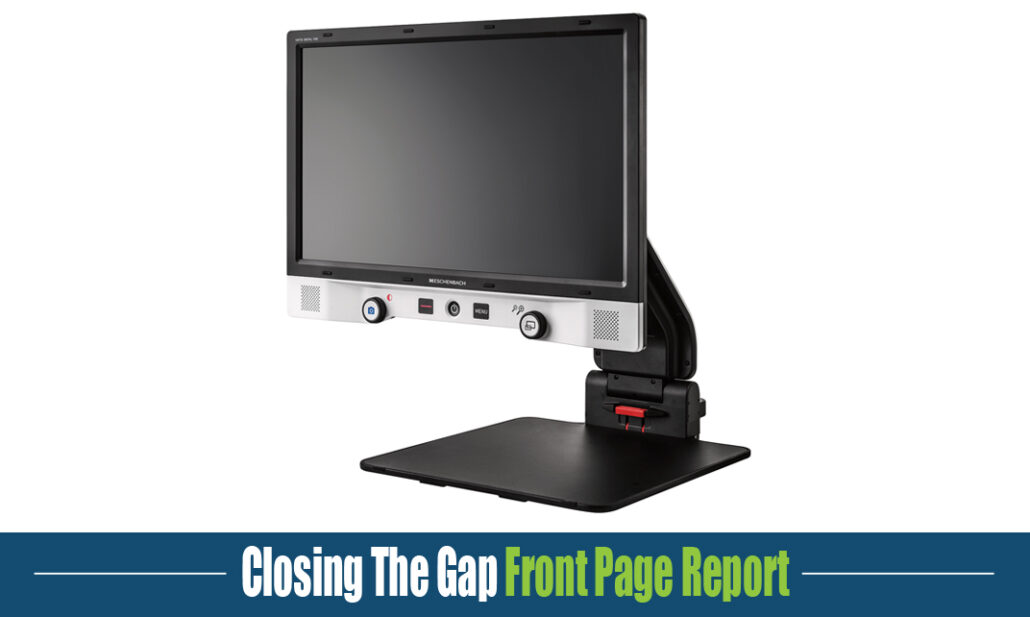 Eschenbach Optik of America, Inc. just introduced the Vario Digital 22 FHD, its new foldable and transportable desktop video magnifier for patients with macular degeneration, diabetic retinopathy and other eye diseases causing vision loss. Like the original 16-inch model, the device features an easy-to-use interface and compact design, but it also includes expanded features such as an even larger 21.5" full HD monitor with optical/digital zoom and an increased magnification range of 1.6x – 100x.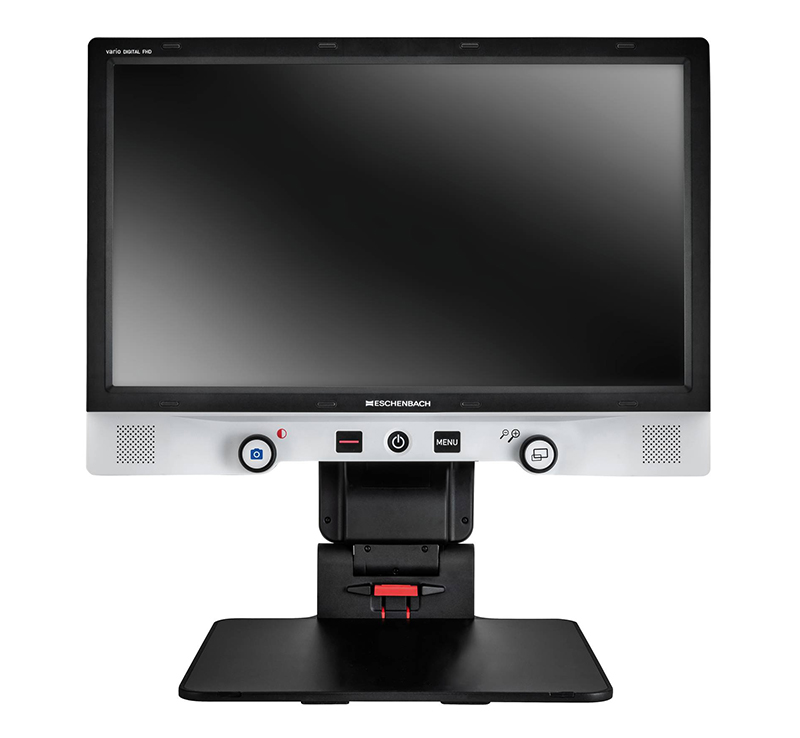 The Vario Digital 22 FHD has large tactile buttons and turn dials with voice output when in the menu mode making it extremely easy for those with vision loss to operate. It provides bright LED illumination which is adjustable to provide uniform, shadow-free viewing. And the widescreen format of 16:9 and a tilting camera provide a large viewing area making it easier for users to read large documents like newspapers. 
Images can be captured under the video magnifier camera and stored on a removable 32GB SD card. The images can then be viewed either on the monitor or transferred to a computer using the included type C USB cord. And the Dynamic Line Scrolling feature allows for text to be scrolled automatically left or right (or up and down if in a column), all without having to physically move the material under the camera.
The Vario Digital 22 FHD is available in both a basic model and a number of advanced models with an optional X/Y table and/or integrated battery. All Advanced models come with a remote control which allows access to key adjustments like magnification and viewing modes.
With its intuitive operation, practical folding design and multiple model options, the new Vario Digital 22 FHD is an ideal desktop video magnifier for those who are visually impaired due to AMD and other eye diseases allowing them to gain extra magnification they need to complete reading and writing tasks.
Specs:
Magnification: 1.6x to 100x
Illumination: LED illumination in 2 locations (front and back) with 4 brightness settings (100%, 75%, 50%, 25%)
Power Source: AC
Weight: 19.6 lbs.
Dimensions: 20.5" W x 5.9" H x 19.7" D (520 mm W x 150 mm H x 500 mm D) folded
Screen/Display Size: 21.5" non-reflective display
Viewing Modes: 14 color contrast modes
Image resolution: Contrast Ratio: 1000:1, Refresh Rate: 60 fps
Warranty: 2 Years
Accessories: Vario Digital Case available (1659-109), Video Magnifier Table available (1659-T)
Miscellaneous: Speech output on all menu options (5 language options), USB cable included for downloading images to a MAC/PC, Auto shut-off after 8 hours (15 minute setting available)