Top Reasons to Exhibit at Closing The Gap
Internationally renowned and respected, Closing The Gap has a 37-year history as the industries leading provider of year-round AT resources and training. Each Fall, individuals turn to the Closing The Gap Conference to see first hand the latest products, to network and to learn.
Opportunity
The first AT conference of the school year, exhibitors will have the opportunity to connect with high-level, influential, decision-makers at the beginning of school funding and budget cycles.
Quality Leads
Closing The Gap is known for their attendees, who are dedicated and determined. They are interested in learning, purchasing and implementing –Quality leads, generate sales!
Exposure
Only Closing The Gap, provides exhibitors promotion of their products and services, to a dedicated audience of AT professionals and practitioners throughout the year –at no additional cost!
EXPAND YOUR CUSTOMER BASE
Get new leads, demonstrate your products, connect with existing customers!
We invite you to join the exhibiting companies who benefit year after year from their participation. Come see for yourself why attendees say, "Closing The Gap is the best professional development conference in the Assistive Technology industry!" 
More Exhibitor Resources:
Closing The Gap provides an opportunity to reach a captive and engaging audience of assistive technology professionals, practitioners, therapists, parents and end users, before, during and after the conference.
Generate Quality Leads, and Grow Sales!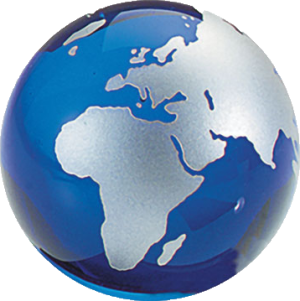 In 2018, nearly 1,500 attendees participated from around the world including:
46 states and the District of Columbia
13 countries
7 provinces of Canada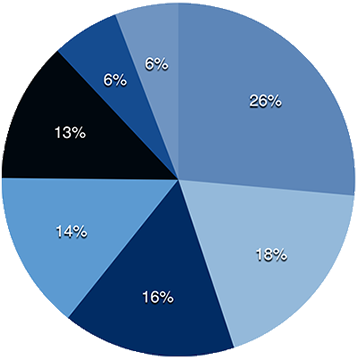 Who Attends?
26% – Speech-Language Pathologists
18% – Assistive Technology Professionals
16% – Occupational Therapists, Physical Therapists, Rehab Professionals
14% – Special Education Teachers
13% – Other
6% – Administrators
6% – Parents
Where Customers Go to Make Purchasing Decisions
89% of attendees influence purchasing decisions.
79% of attendees said they will make purchases based on their conference attendance.
60% of attendees spent more than 4 hours in the exhibit hall.
Sponsorship Opportunities
What participants have said
"Attending Closing The  Gap was wonderful, eye-opening and inspiring. I would love to attend on an annual basis and I have recommended to all of my colleagues that they arrange for time when they can attend as well."
"I'm overwhelmed, but enthusiastically so! Can't wait to implement what I've learned."
"For me one of the best parts of the conference is meeting and collaborating with other professionals."
"The conference offered excellent presentations –practical for actual application!"
"The new venue is incredible! The facility is stunning and has wonderful accommodations! Continue conference at this new venue!"
"Our team attended as a group, and we're already working together to purchase switches, applications and devices for the district."
"I found this conference to very informative. I'm excited about all of the new things I learned at this conference and am looking forward to bringing a lot of new information back to my team!"
"Throughout my five days of learning at Closing The Gap, I have taken away many valuable tools and pieces of information for my practice and my students! We plan to send our entire team next year!"
"Closing The Gap 2018 was an incredible experience! My message to colleagues is to attend Closing The Gap for a life-changing experience!"
"Great presenters, very knowledgeable. Great resources!"
"It will take me until next September to implement all that I've learned!"
Contact us
For additional information regarding conference exhibits, sponsorships, advertising and other promotional opportunities, contact:
Mary Jo Barry