•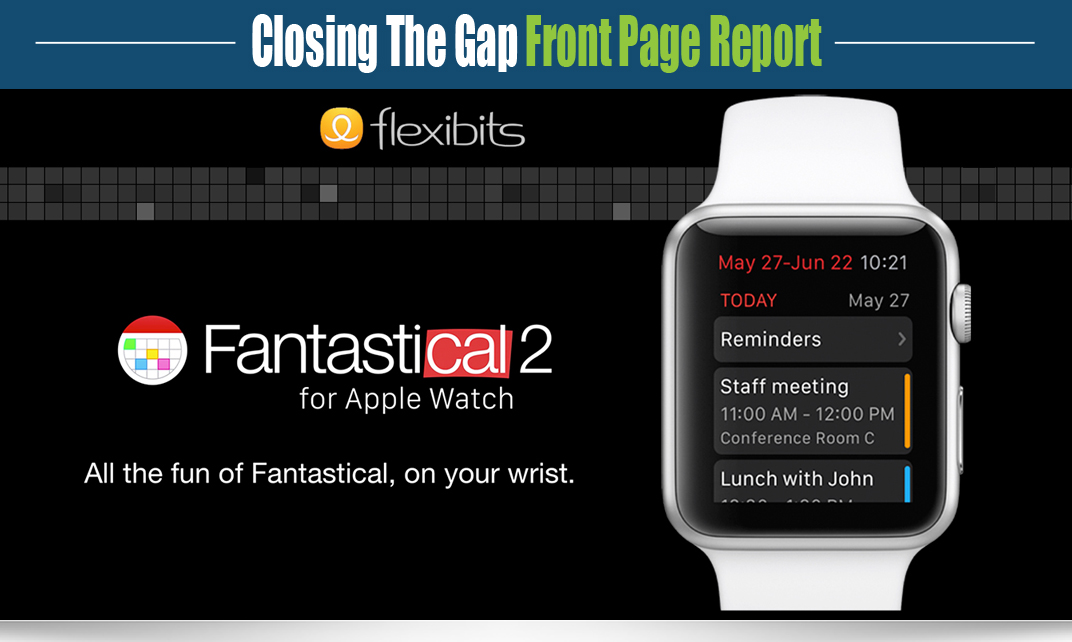 All the fun of Fantastical, on your wrist.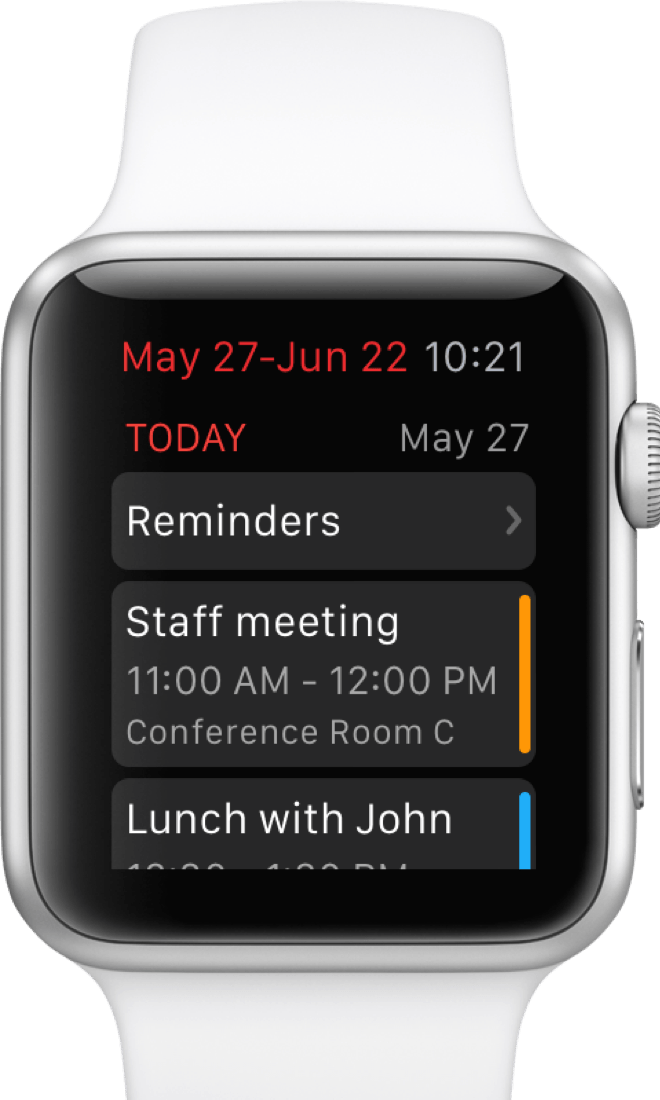 Your events and reminders on your wrist
As you'd expect, Fantastical's list lets you see your events and reminders in one place. Now your events and reminders are always at hand. Whenever, wherever.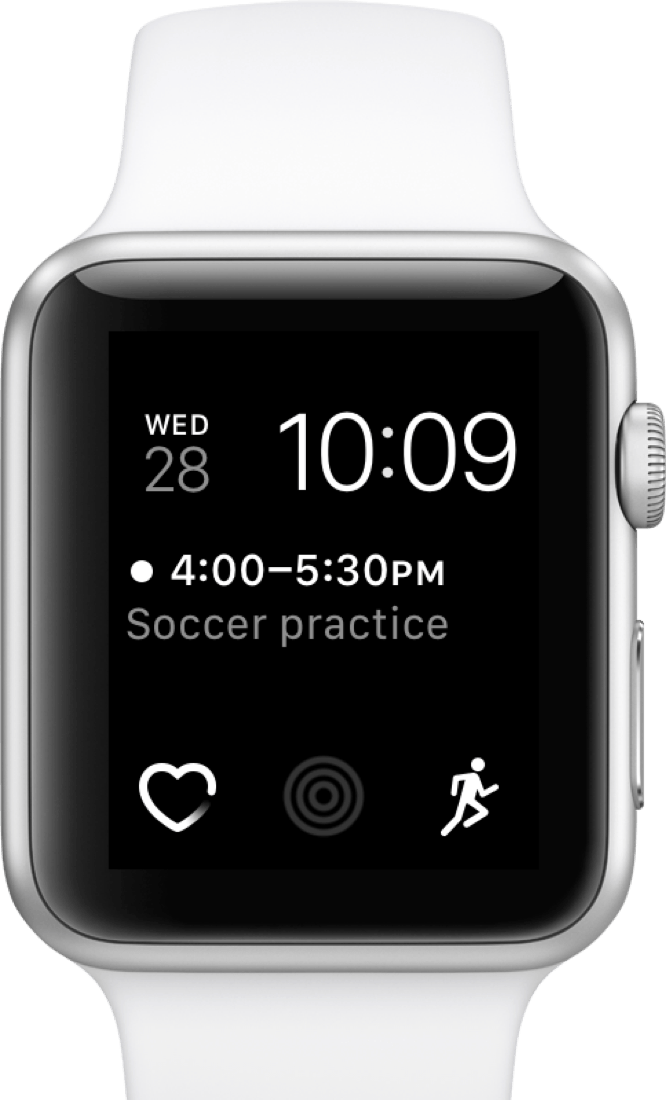 Complications that aren't complicated
Get details about your day with Fantastical's complications. You can customize the complications to show your upcoming appointments or the current date. Choose between a large or small complication, or both at once.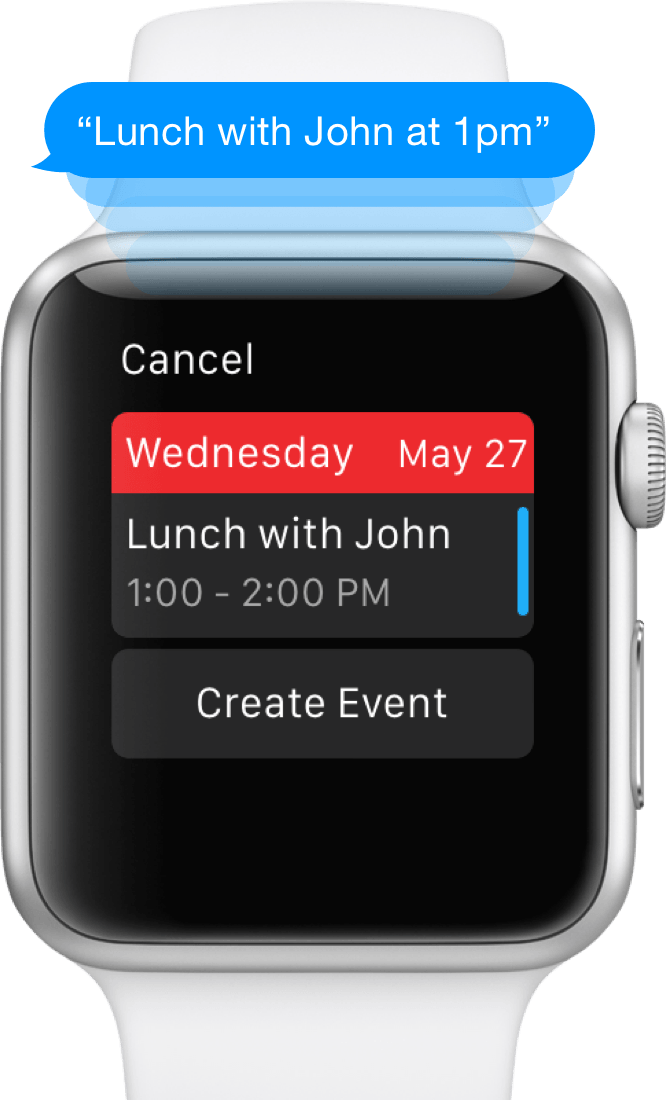 Add events and reminders using natural language
Force Touch the display, speak the details of your event or reminder, and Fantastical will handle the rest. It's the fastest and friendliest way to add all of your events and reminders.
Speaks your language
Fantastical is fully localized in English, French, German, Italian, Spanish, and Japanese. Simply enter your event or reminder in any of those languages and Fantastical will automatically understand.

Better together. The Fantastical family
Fantastical is also available for your Mac and iPad as separate apps  which all sync seamlessly when using a cloud service like iCloud, Google Calendar, or Yahoo Calendar.