•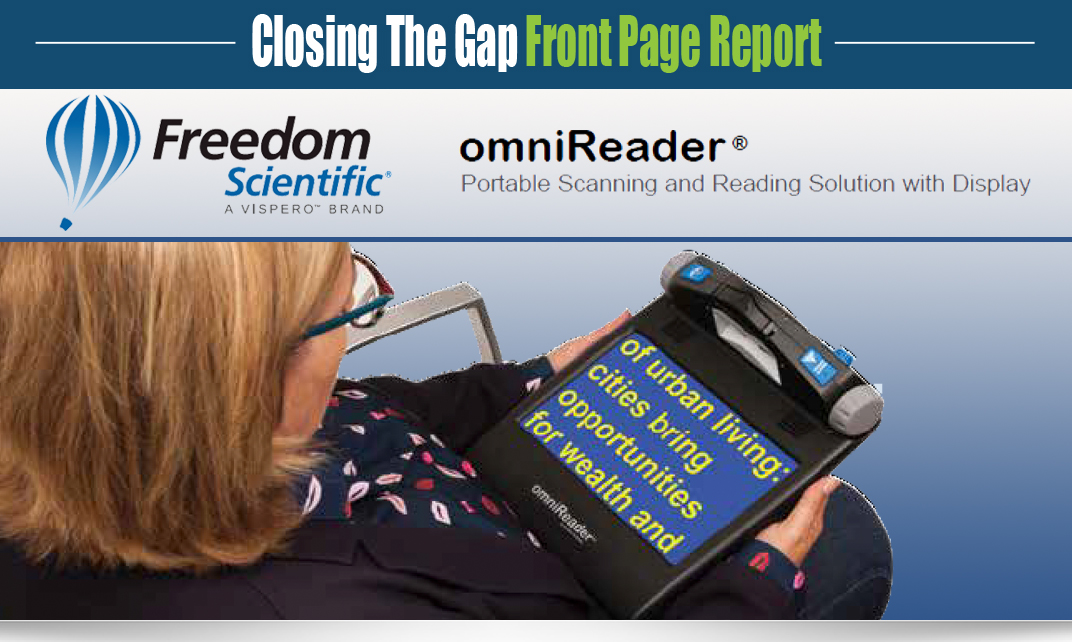 Freedom Scientific announces the omniReader™!  
The omniReader is a portable scanning and reading solution that makes printed text accessible for people who are blind or have low vision.
Perfect for people who want to combine magnification and speech in one product.
Scan materials in 17 different languages with multiple human-sounding voices.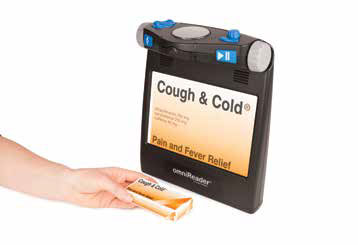 The omniReader® reads printed text to you by pressing a single button. You can follow the magnified text in high-contrast colors on the built-in screen, or simply listen as the omniReader reads text out loud. You can also use the screen to instantly magnify objects and text and display them in high-contrast colors to see them more clearly. Thanks to its lightweight design, built-in handle, and long battery life, you can pick it up and use it wherever you want – at home, at the office, and even on-the-go.
Available in US only.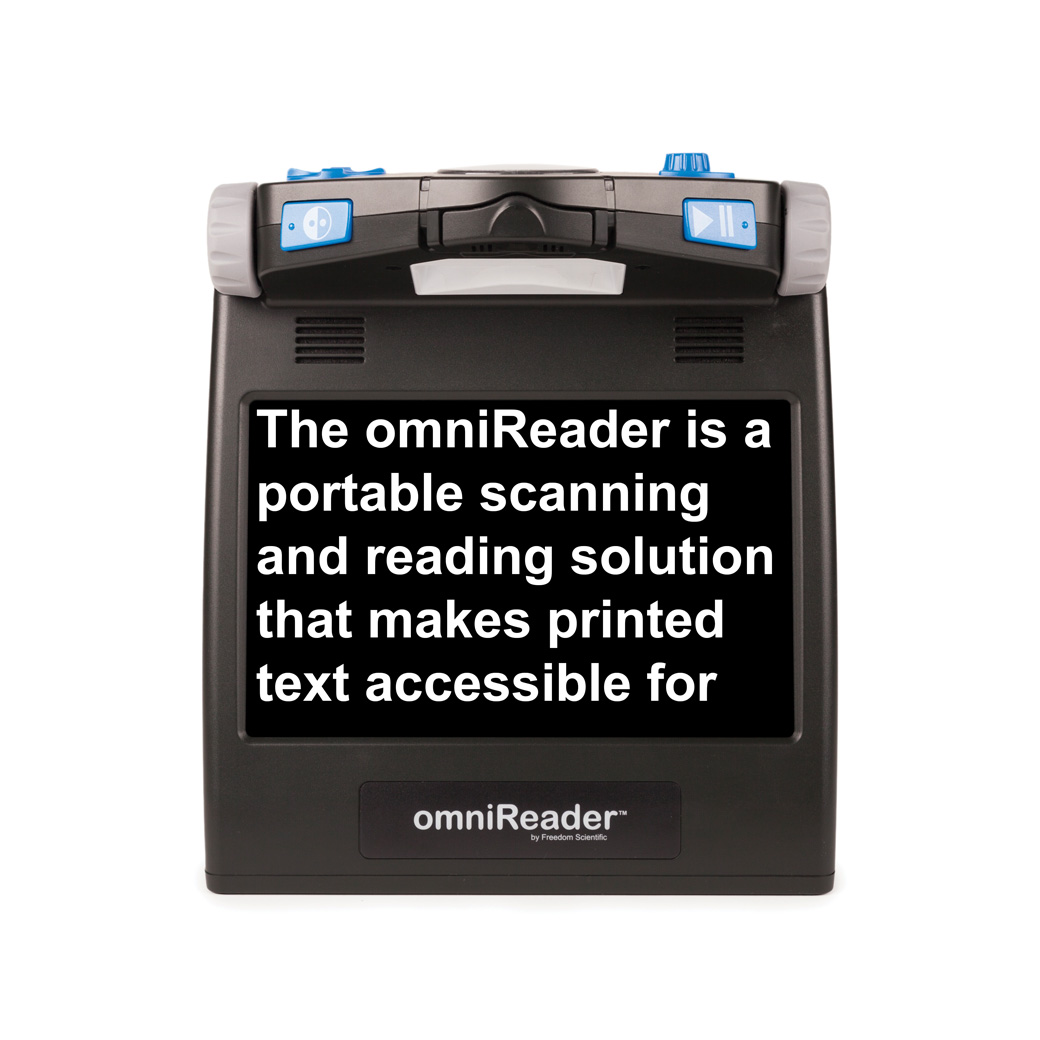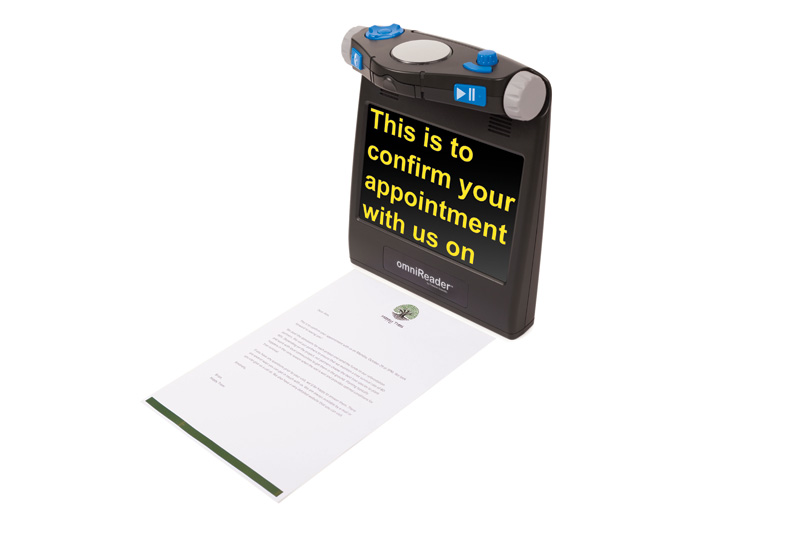 Features
Accurately and instantly read and magnify text
Large, easy-to-use controls with customizable settings for low vision and blindness features
Portable and lightweight – ideal to take with you
Magnify small objects and fine print in Live Viewing Mode
Scan and read documents in portrait orientation
Save multi-page documents
Connect a headset to listen to documents privately
Read from and save to a USB thumb drive