Stimulus funding to support students with disabilities
In the coming months, K-12 schools and higher education institutions will receive over $200 Billion in emergency funding. The US Department of Education guidelines specifically direct us to focus on the widening achievement gaps and loss of learning among Title I student populations and students with disabilities—explicitly citing adaptive equipment and assistive technology as allowable purchases.
Along with the acquisition of assistive technology, you'll need professional development to ensure wide-spread adoption. Closing The Gap is here to help.
FUNDING RESOURCES
Ready to Request Funding? Get Started Today 
STIMULUS OVERVIEW
Coronavirus Response and Relief Supplemental Appropriations (CRRSA) Funding Information
On December 27, 2020, the President signed into law the Coronavirus Response and Relief Supplemental Appropriations Act, 2021 (CRRSA Act).  The CRRSA Act provides over $80 billion nationwide in a second Education Stabilization Fund to prevent, prepare for and respond to the coronavirus. On March 10, 2021 the American Rescue Plan (ARP) was passed and another $123 billion was added to the ESSER Funds. Between CRRSA and ARP, the funding is broken down into four categories:
Understanding stimulus funding can be difficult, we can help
Sign up today to receive the Stimulus Funding Series (four emails) designed to help you navigate funding acquisition to get the professional development you need to help staff develop the skills necessary to address student needs, increase effectiveness, build site capacity, and create defensible, sustainable assistive technology services for the long term.
How can you make the most of this additional funding for your students with disabilities?
The secretary of education encourages creative thinking when planning to use these funds.
It's important to think creatively about new delivery methods and focus on investing in the technology infrastructure and professional development and training that will help all students continue to learn through some form of remote learning.
Fund instruction, professional development and continuous services for students with disabilities now or spend more later
Creating, managing, and expanding assistive technology (AT) services that comply with the Individuals with Disabilities Education Act (IDEA) can be a challenging task for districts. With the additional demands of hybrid and remote learning, the need for professional development to support educators is paramount.
Districts should direct CARES Act resources to students with disabilities now to improve their learning outcomes and minimize spending on compensatory education in the future. Many students with disabilities rely on in-person instruction and accommodations. But, most students with disabilities haven't received the Individualized Education Program (IEP)-mandated services they need and have made limited academic progress or regressed since the shutdown.  Districts that do not allocate funds to address the problem now will likely face a looming tsunami of compensatory education down the road. 
School based AT service delivery systems vary widely across the country, but all must ensure that the legal mandates to consider assistive technologies are addressed. Providing staff with professional development will ensure practical strategies to help AT staff develop the skills necessary to address student needs, increase effectiveness, build site capacity, and create defensible, sustainable assistive technology services for the long term.
STATE-OF-THE-ART PROFESSIONAL DEVELOPMENT
Solutions Membership
Closing The Gap has a 40 year reputation of delivering expert-led training and professional development, featuring best practices and proven implementation models that improve student outcomes. Everything from pedagogy to implementation and tool use. Multi-year memberships available that will carry you through any phased training initiative. Learn more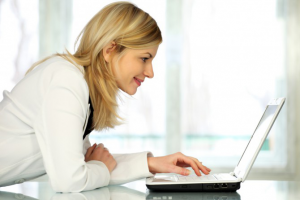 Live and On-Demand Training. CEUs Included
Six Issues Closing the Gap E-Magazine Annually. Full Archive Included.
The Acclaimed Resource Directory – A Guide to Over 2,000 AT Products
Exclusive Members-Only Discounted Conference Registration Rate
39th Annual Closing The Gap Conference
Assistive Technology in Special Education, Rehabilitation and Everyday Living
Each year the conference provides an opportunity for participants to deepen their assistive technology knowledge and strengthen their implementation strategies. The conference week is designed to dig deeper into critical areas that have the power—when implemented strategically—to transform classrooms, schools, and even districts. Learn more.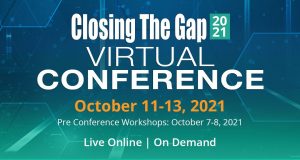 Registrants receive on-demand access through December 31, 2021
Members receive exclusive on-demand access through April 1, 2022.
In-Depth Pre Conference Workshops
Over 200 Presentation-Hours
Technology Playground & Discovery Zone
Six Months of Exclusive Extended Access (Members Only)