Stimulus funding for students with disabilities
K-12 schools and higher education institutions have received over $200 Billion in emergency funding. The US Department of Education guidelines specifically direct us to focus on the widening achievement gaps and loss of learning among Title I student populations and students with disabilities.
Along with the acquisition of assistive technology, you'll need professional development to ensure wide-spread adoption.
How can you make the most of this additional funding ?
The secretary of education encourages creative thinking when planning to use these funds.
It's important to think creatively about new delivery methods and focus on investing in the technology infrastructure and professional development and training that will help all students continue to learn through some form of remote learning.
Fund instruction, professional development and continuous services for students with disabilities now or spend more later
Creating, managing, and expanding assistive technology (AT) services that comply with the Individuals with Disabilities Education Act (IDEA) can be a challenging task for districts. With the additional demands of hybrid and remote learning, the need for professional development to support educators is paramount.
Districts should direct resources to students with disabilities now to improve their learning outcomes and minimize spending on compensatory education in the future. Many students with disabilities rely on in-person instruction and accommodations. But, most students with disabilities haven't received the Individualized Education Program (IEP)-mandated services they need and have made limited academic progress or regressed since the shutdown.  Districts that do not allocate funds to address the problem now will likely face a looming tsunami of compensatory education down the road. 
School based AT service delivery systems vary widely across the country, but all must ensure that the legal mandates to consider assistive technologies are addressed. Providing staff with professional development will ensure practical strategies to help AT staff develop the skills necessary to address student needs, increase effectiveness, build site capacity, and create defensible, sustainable assistive technology services for the long term.
How can Closing The Gap help me support students with disabilties?
We're here to help. We've been a trusted resource since 1984 and have been at the forefront of the assistive technology field, publishing the first magazine dedicated to the topic of assistive technology and we continue to lead the field with state-of-the-art professional development tools, evidence-based online instruction and our annual, international conference.
Federal stimulus COVID-19 funds directly state they can be used for professional development that supports your students' learning.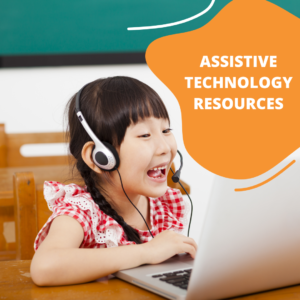 Discover Over 1,500 Products for Children and Adults with Disabilities
The Resource Directory is a culmination of an extensive, year-round search for the latest software, hardware and other assistive technology products that are on the market today, as well as their producers. It is a tool to assist members, discover, research and compare.