•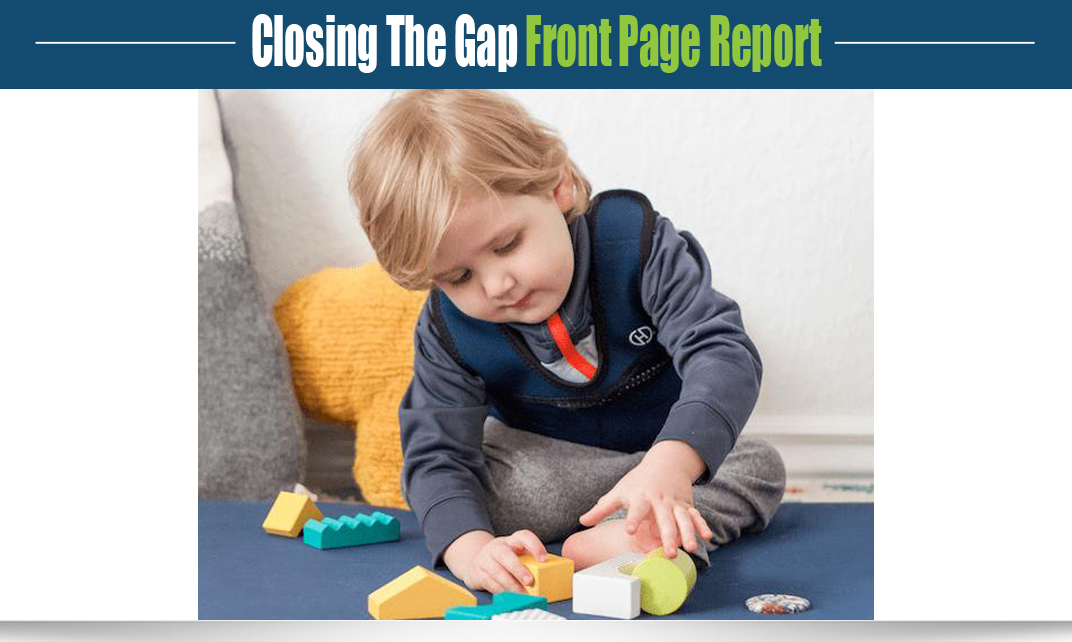 Are you looking for a tool to help your child feel secure, calm, and focused? Harkla's weighted compression vest for kids with sensory issues, autism, and ADHD combines the sensory input tool with a wearable by applying pressure to sensitive areas of the body. Simply place the vest over your child's clothing, and watch your little one return to feeling grounded and in control.
A perfect addition to the classroom, pack the weighted compression vest with your child's school supplies for on-the-go sensory integration therapy. It works well on travel, too! Improve both their and your car rides with a vest providing deep pressure sensory input.
The weighted compression vest for kids is made out of soft neoprene and is built to last. Unlike other brands, Harkla has built-in ventilation using mesh to make sure your child stays cool while receiving the sensory integration therapy benefits.
Why The Weight?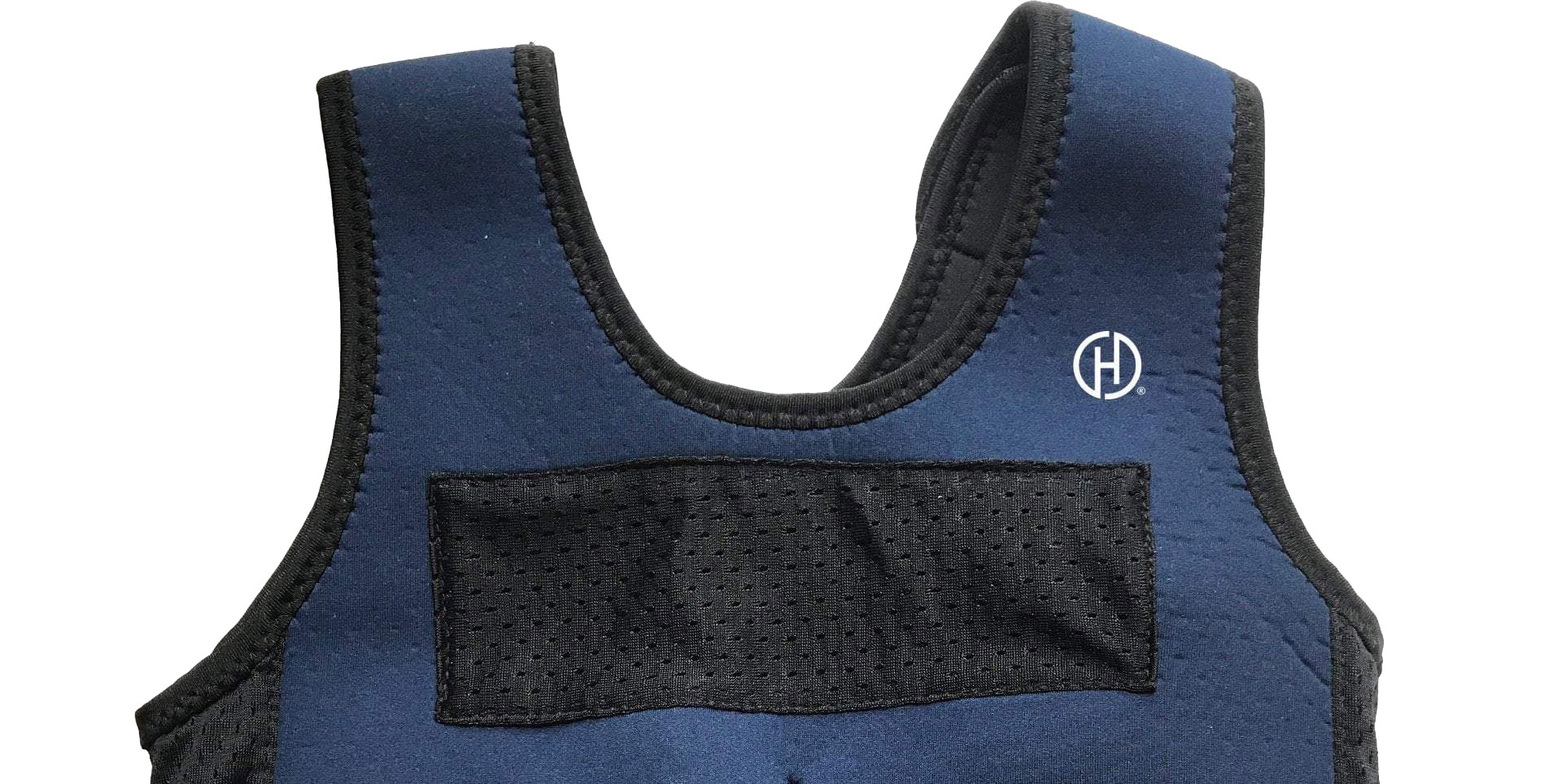 Deep Touch Pressure
The science behind weighted compression vests is called Deep Touch Pressure (DTP). DTP is simply distributed weight across the body. 
DTP releases serotonin in the body which turns into melatonin, as well as decreased nervous system activity. These combine to give a feeling of calm, relaxation and naturally improved sleep. 
The Harkla Weighted Compression Vest Is Designed To Be: 5-10% of Your Bodyweight
They recommend that you measure your child to ensure purchasing the correct size. The width is measured by taking the circumference of the torso. The length is measured by taking the measurement from the top of the shoulder to the waist. Is your child between sizes or on the higher end? They recommend you size up.

---
10 Benefits of Weighted Vest
When it comes to the benefits of weighted vests for autism, it's important to first understand the relationship between weighted vests and sensory processing disorder. 
We'll take a look at ASD and SPD first, then show you what exactly a weighted vest is, the science behind them, and what the benefits are of weighted vests for autism.
Autism and Sensory Processing Disorder
In their article, What You Need to Know about Sensory Issues & Autism, they outlined the statistics and connections between sensory processing disorder and autism spectrum disorder. The  STAR institute estimates, based on their research, that 75% of children with autism have "significant symptoms of sensory processing disorder."
For people with autism, the sensory processing dysfunction can manifest in language delays or deficits, fine and gross motor delays, strong sensory interests, sensory aversions, an inability to interact with people and objects, an inability to stay within an interaction, repetitive sensory stereotypies (stimming), and much more.
If you have a child with autism, his/her occupational therapist may have recommended a weighted vest to help with hyperactivity, focus, and/or self-stimulatory behaviors.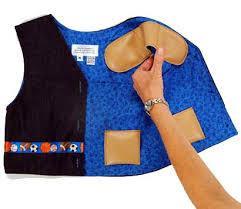 What is a Weighted Vest?
If you are unfamiliar with the basics of what a weighted vest is, it's not overly complicated! A weighted vest is just that: a vest-like garment that is worn over clothing, with some additional weight either sewn into pockets or embedded in the fabric lining.
A weighted vest provides deep touch pressure (DTP) or proprioceptive which has a calming, organizing effect on the child and occupational therapists often recommend the wearables as part of a comprehensive sensory diet to help children with autism who have sensory processing disorder or self-regulation difficulties.
Researching Weighted Vests
While weighted vests are a common recommendation by occupational therapists, the research behind these sensory tools is inconsistent depending on the targeted outcome.
A 2001 study published in American Journal of Occupational Therapy by Nancy L. VandenBerg, found that on-task behavior increased by 18-25% in all four subjects when a weighted vest was worn for tabletop fine motor tasks. Additionally, 3 of 4 subjects asked to wear the weighted vest beyond the testing periods.
Similar positive outcomes were noted in the 2001 study published in the American Journal of Occupational Therapy by Doreen Fertel-Daly, Gary Bedell, Jim Hinojosa that looked at the positive effects of weighted vests on attention to task and decreasing self-stimulatory behaviors in preschoolers with Pervasive Developmental Disorder.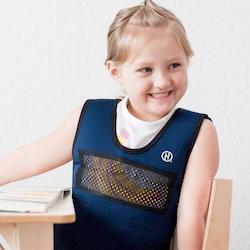 The research behind deep touch pressure is supportive for promoting physiological regulation (respiration rate, heart rate, blood pressure) and reducing anxiety. Since the design and purpose of weighted vests and compression vests target the proprioceptive system by increasing the amount of input, it is logical to make the connection that the positive findings of DTP research would also be the case in product-specific research.
Unfortunately, the research on the effectiveness of weighted vests has been inconsistent through the years and additional research is necessary to build consensus.  
More research is needed to better understand and measure the observable changes with these products – from sensory, behavioral, attention, and social-emotional perspectives.
However, subjective data from parents, therapists, and children is overwhelmingly positive and warrants an individualized approach to exploring weighted vests as sensory tools for your own toolbox.