•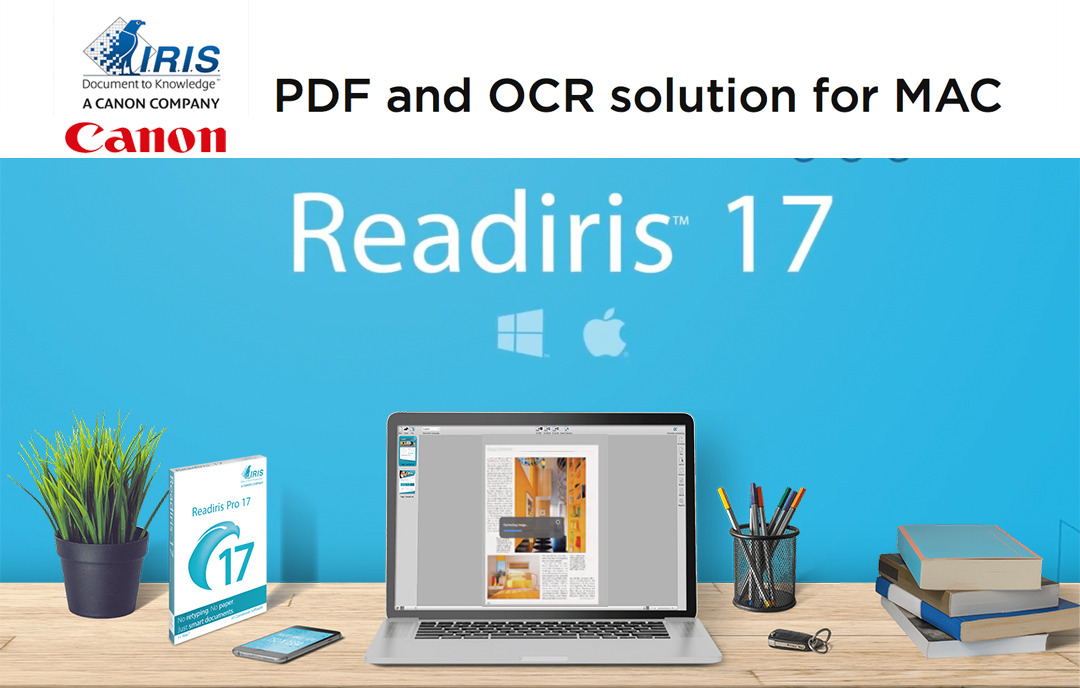 Readiris 17, the PDF and OCR solution for MAC
Test Readiris 17, PDF and OCR publishing software (optical character recognition) for MAC. Do you dream of an intelligent PDF and OCR solution to intuitively manage your documents? You've found it.
Readiris 17 for MAC allows you to merge and split, edit and annotate, protect and sign your PDF's. It's also a global solution to convert, edit and transform all your paper documents into a variety of digital formats, intuitively with a few clicks.
Test Readiris 17 for MAC and edit, annotate and protect all your printed documents.
Many different conversion output document formats
Edit texts embedded in your images with OCR
Listen to your books and other documents with your desired format
Readiris 17 for MAC, your simple and intuitive PDF solution
Readiris 17 for MAC is a complete answer to easily create, modify and sign your PDF's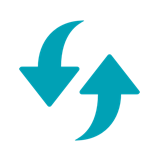 Convert your documents to PDF
Rapidly capture and convert your documents to editable PDF's with Readiris 17 for windows with easy management of your documents.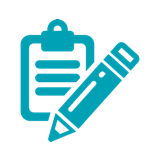 Annotate and comment on your PDF's
Ideal for collaboration, Readiris 17 offers a group of tools to attach annotations, comments and hypertext lines which can be clicked on to reach attached documents.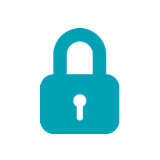 Protect and sign your PDF
Nothing simpler than being able to simply sign and protect your PDF's to send them electronically.
Readiris 17 for MAC, the complete, intelligent and intuitive OCR solution
Benefit from the many advanced features of our optical character recognition (OCR) software. Readiris 17 allows you to convert PDF's, images and texts in an image or scanned documents to edit in the format of your choice: Word, Excel, PowerPoint, or indexed PDF.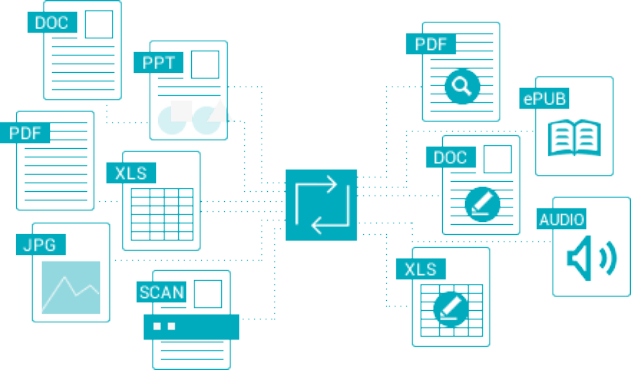 Choose your conversion output document formats
Readiris 17 makes digitization and conversion of your paper documents possible with one click to a variety of formats, creating accurate text with a few clicks.
Edit texts embedded in your images with OCR
The optical character recognition engine allows you to recover texts in all kinds of files, with perfect accuracy, preserving the original format for a variety of source or target file formats.
Listen to your books and other documents with your desired format
Readiris software converts all your files into audio files (.mp3, .wav, etc.), for easy and accurate readings. You can listen to your audio files on any device (tablet, smart phone or desktop).
New features in Readiris 17 for MAC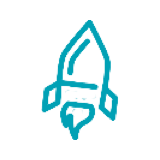 Infinitely annotate your PDF's
New annotation tools and note panels and comments make it easy to collaboratively modify and publish your PDF's.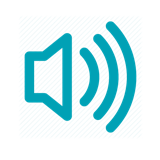 Your PDF's with a voice
Use the annotation and verbal comment tools to get more accurate feedback; you can record, listen and re-listen to the recordings.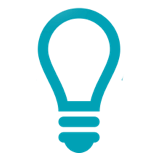 Add subtitles to your PDF's
Precisely vary and manage your watermarks from one page to the next to better communicate to everyone with your PDF.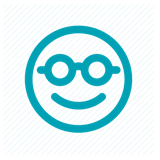 Edit your PDF in detail
Publishing tools (crossed out, underlined and highlighted, etc.) provide detailed control of modifications to your PDF's while attaching your comments.
---
Scan and import
How to setup your scanner
Readiris 17 can be used with most (TWAIN) scanners: flatbed scanner, MFP, portable scanner… whatever you have, use it with Readiris and take advantage of its full potential.
Multi-format import
Thanks to Readiris 17, process different document formats at the same time: JPEG, Word, PDF, etc.—and recompose them however you want!
Scan from your all-in-one copier
Readiris 17 lets you scan with your all-in-one copier.
Automatic image correction and rotation
Perfect the rendering of all your documents thanks to Readiris 17, which makes rotations and image correction easy.
More than 130 languages
Readiris 17 recognizes 130 languages with high accuracy. Perfect for working in a multilingual environment.
---
Convert
Word
With Readiris 17, you can convert most of your documents to 100% editable Word files.
PDF
Do you prefer PDF format? Readiris 17 converts all your files to this practical format, very reliably.
Audio
Unique functionality for a product of its kind: Readiris 17 lets you convert any text document to audio format (MP3).
Ebook/epub
Convert any document into an ebook! Thanks to Readiris 17, your e-reader will have a new lease of life.
Text
With its powerful recognition engine, Readiris 17 extracts and reproduces any document in text format. Perfect for reworking your files.
Excel
Readiris 17 converts your files containing tables into spreadsheets that are modifiable in Excel.
---
Edit
Text correction
With its text editor, modify any line of text in your document immediately after importing it.
Reorganizing a document
Readiris 17 is perfect for recomposing and rearranging any document: delete, move, and merge different pages in the blink of an eye.
Editing in a text editor (Word, Notepad, etc.)
With Readiris 17, you can edit your documents however you like in your favorite text editor: Word, Notepad, Page, Writer, etc.
Text embedded in image
Thanks to its character recognition engine, Readiris 17 makes it easy to modify text embedded in image files.
Text annotation
Thanks to its annotation feature, it's easy to add comments, notes, and any other information to any document.
Audio annotation
Unique, innovative functionality: add an audio comment to your document with Readiris 17!
---
PDF
Edit a PDF
Readiris 17 is the ideal tool to make any changes to your PDF files: edit them in just a few seconds.
Compress a PDF
Readiris 17 is ideal for document archiving and sharing because it reduces the file size of your PDFs by a factor of 50, without loss of readability.
Protect and sign a PDF
Thanks to Readiris 17, it's easy to add a password to any PDF file. It also lets you sign them electronically.
Split and merge a PDF
Readiris 17 lets you split and merge the pages of a PDF—very handy for creating tailor-made documents to suit your needs.
Annotate a PDF (highlighting, underlining, strikethrough)
The classic functionality of PDF annotations is now available on Readiris 17: perfect for efficient teamwork!
Watermark on PDF
This feature of Readiris 17 consists of adding a watermark to the pages of your PDFs: "confidential", "draft", "example"…it's up to you!
---
Advanced use
PDF/A
With Readiris 17 Corporate, export your important documents to PDF/A format: ideal for secure, long-term data storage.
Higher compression
Without affecting the readability or quality of the document, Readiris 17 Corporate lets you reduce the file size by a very high factor.
Batch conversion of files
Carry out complex batch conversion tasks: several documents are converted at the same time and sent to predefined folders.
Watched folders
Configure "watched folders": a conversion and export task will automatically be applied to every document placed there!
Several languages on the same page
Readiris 17 Corporate and its powerful recognition engine let you recognize up to five different languages in a single document.
Export to Sharepoint
Readiris Corporate 17 offers many export possibilities, including to Sharepoint
---
About OCR
"OCR" stands for "Optical Character Recognition''. This is the process whereby an image of a paper document is captured and the text is then extracted from the resulting image.
Readiris 17 is an OCR software package that automatically converts text from paper documents, images or PDF files into fully editable files without having to perform all the tedious retyping work!
The optical character recognition (OCR) technology used in Readiris 17 allows very accurate document recognition whilst preserving the original page layout.
Click here for more information.