•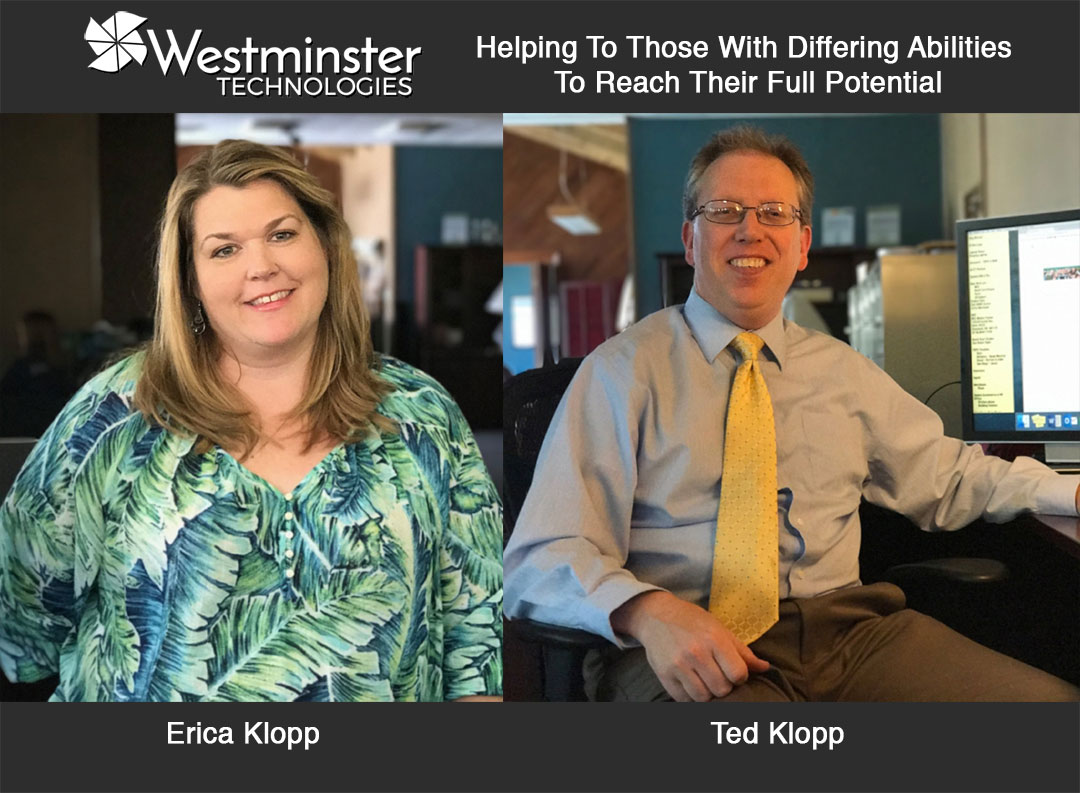 Be it assistive technology, software, hardware or professional development, you can get the tools and training you need to support you and your educational institution's mission.
They understand that even for the most experienced educators, assistive technology can be challenging to understand, and that finding the perfect solution can be a struggle.
Every member of their team is here to help you through the entire process of learning about the latest in assistive technology and to ensure the tools you choose are implemented correctly.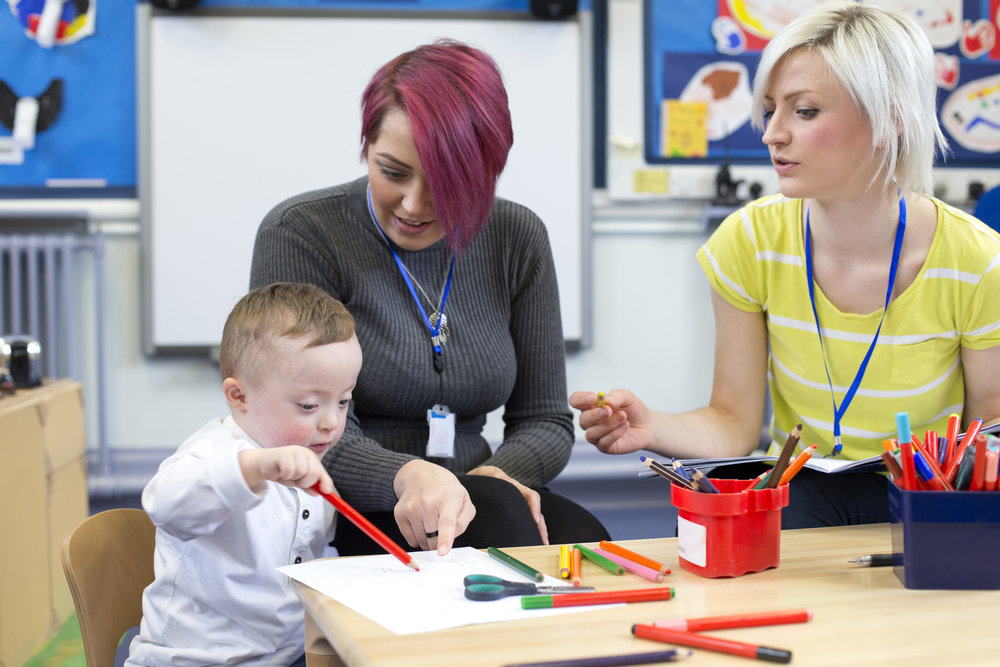 ASSISTIVE TECHNOLOGY EVALUATIONS
Learn how they can assess your special needs students and help you decide what solutions will provide the most benefit.
At Westminster Technologies, their team provides both assistive technology evaluations and train-the-trainer sessions to make sure a thorough assessment for assistive technology is provided.
They work with your team, from referral to technology implementation, to find the right match for each individual.
Whether you prefer requesting assistive technology evaluations on an as needed basis or choosing a contract option, they will work with you to provide the best fit for your AT needs.
When a referral for evaluation is received, they will work with you to get the assessment scheduled as quickly as possible. An assistive technology evaluation report will be provided within one week of the completed evaluation.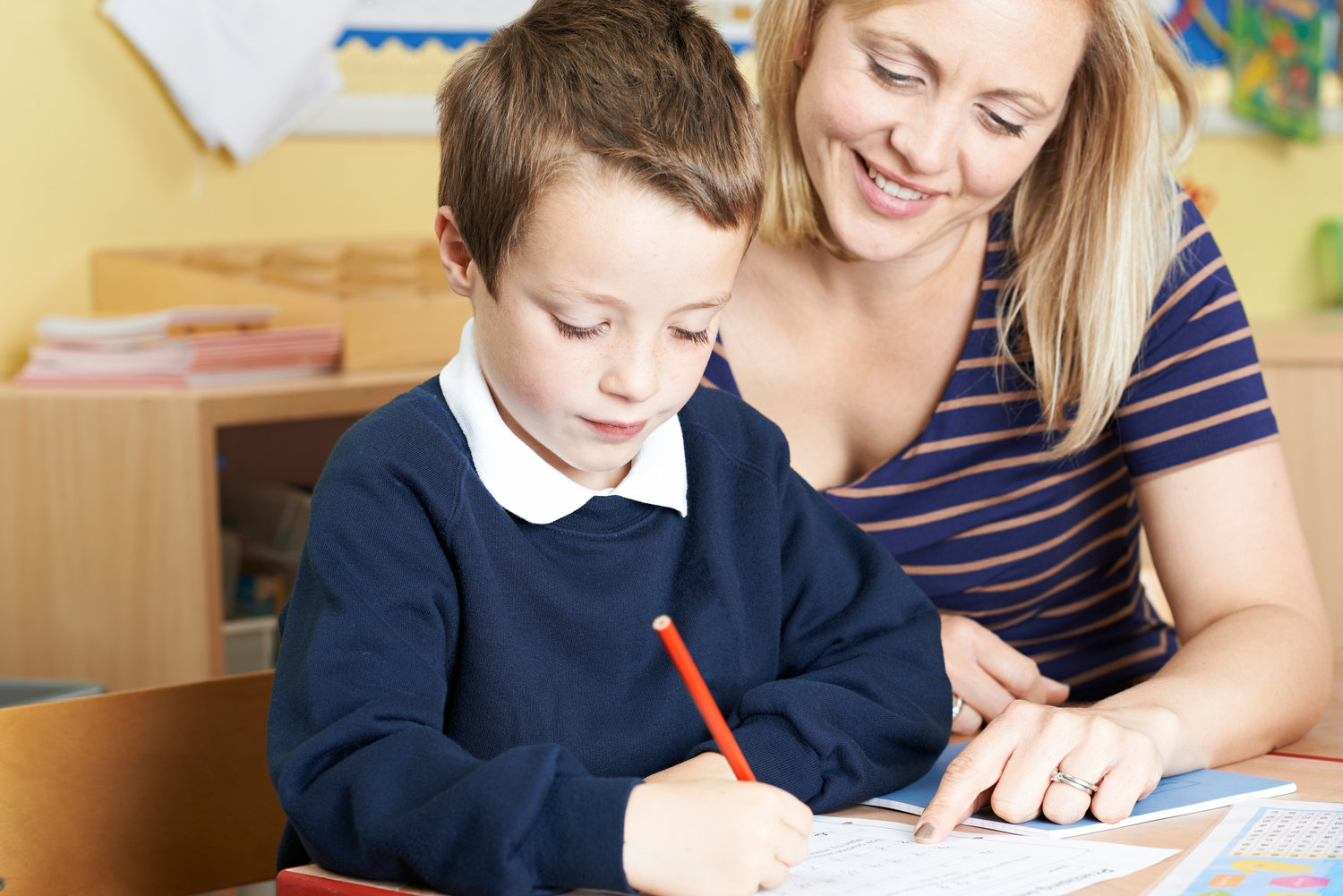 Once the report has been reviewed by the IEP team, they provide monthly consultation services to make sure the team has support during the technology trials and data collection process until the final assistive technology decision making has been completed.
WHAT TO EXPECT FROM ASSISTIVE TECHNOLOGY EVALUATIONS
Review of the IEP and other documentation provided by the team

Review of completed forms (provided by AT evaluator for completion by the team)

Observation of student/client in his/her environment (e.g. classroom, therapy, etc.)

Discussions with teachers/therapists, and examination of work samples
After the evaluation, the AT Evaluator will collect all observation data and create a report with multiple recommendations in each area of need from low to high tech options. Whenever possible, each recommendation will include free demo or loaner information.
The Train-the-Trainer session provides a 3-day intensive, hands-on training for a maximum of 5 IEP team members. The course is structured to deliver instruction on the evaluation process from start to finish, including hands-on opportunities and completion of an AT Evaluation report. Six months of mentoring is provided for the attendees to ensure confidence and success.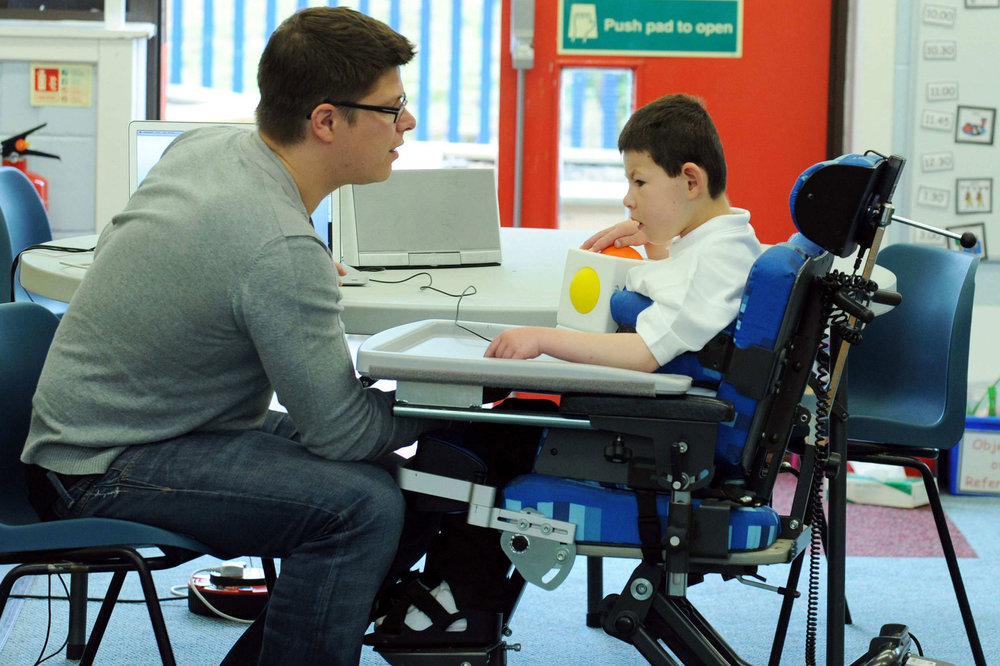 PRODUCTS
Browse their product categories and see which areas are of most interest to you. Then learn about specific products and how they can help.
They've separated their products into nine areas that best categorize their intended use.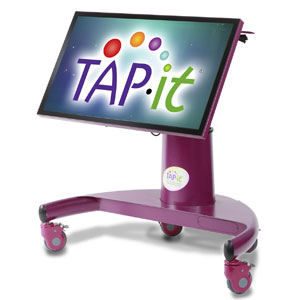 TAPIT
The TAPit is a height and tilt adjustable platform. It differentiates between intended and unintended touches.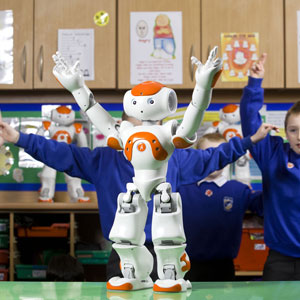 ROBOTS

Research shows students with special needs are instinctively drawn to robots, achieving greater success.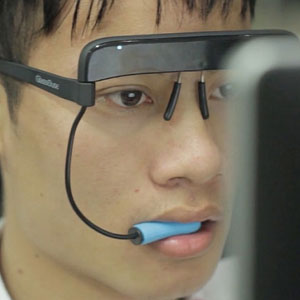 ACCESSIBILITY
In this area, you will find products including eye gaze systems, alternative mouse systems, switches, and much more.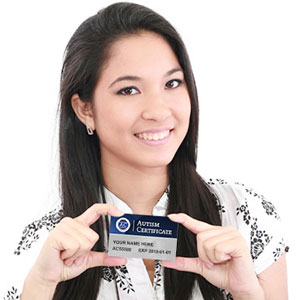 CERTIFICATIONS
Educators are seeing the benefits of becoming certified for Autism and a variety of other cognitive disorders.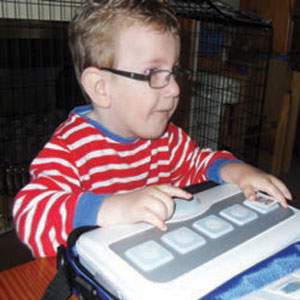 COMMUNICATION
These items help non-verbal people, or people with limited speech to communicate in phrases, or sentences.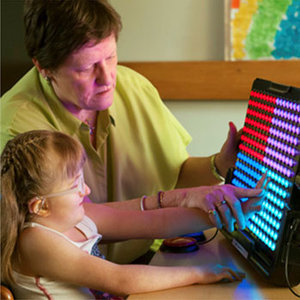 LOW VISION
Products here help assess a person's vision, or help someone with vision problems identify items in their path.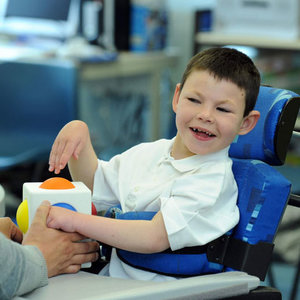 MUSIC THERAPY
These products allow users who are unable to play a traditional instrument the chance to create music.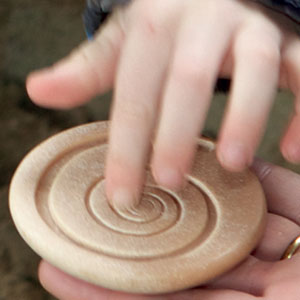 SENSORY
Deep Pressure Therapy products are in this area along with a variety of items that appeal to a person's tactile needs.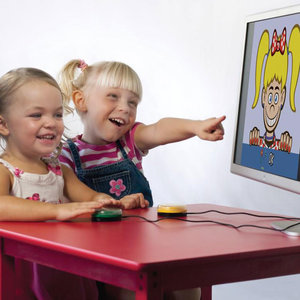 SOFTWARE
Their programs and packages can be used with switches in some cases. Other items work on literacy skills.
---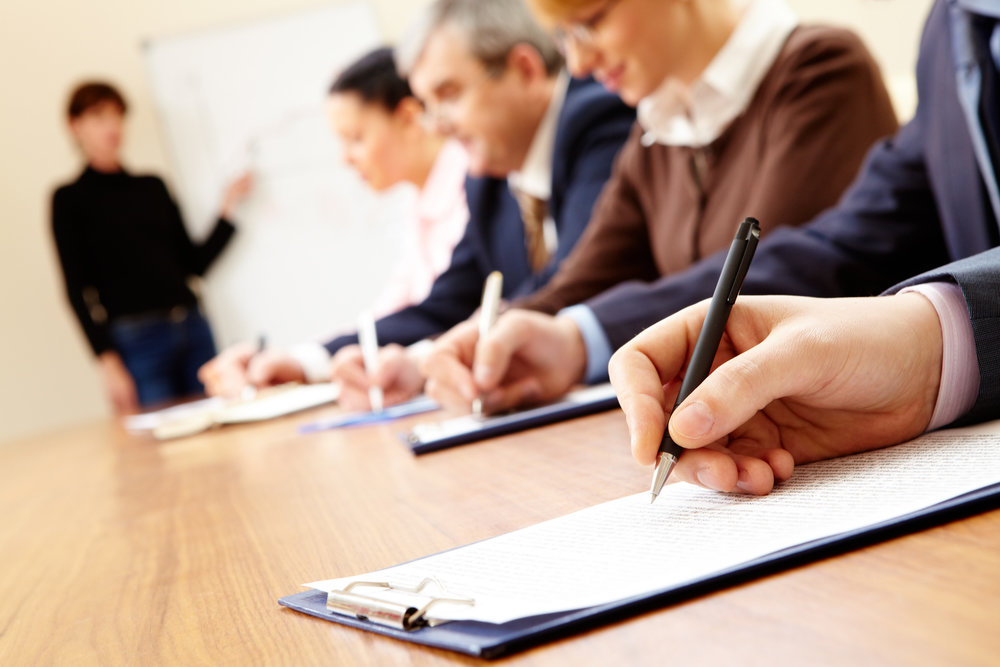 PROFESSIONAL DEVELOPMENT
See what areas of P.D. they offer. Find out more about their sessions and how they can be customized to meet the needs of your staff.
Professional Development from Westminster Technologies is individualized to suit your needs. Whether you choose from one of their current training sessions or request a customized session, their Professional Development Staff begins by identifying what you want the end result to be.
Then, they work with you to create an objectives-based program. Sessions, unless otherwise noted, are one hour in length. Contact them to create a customized session.
PROFESSIONAL DEVELOPMENT TRAINING SESSIONS
Assistive Technology 101: Full day training covering definitions, legislation, terminology, and an overview of each of the assistive technology categories with examples of low to high tech solutions.

Overview of the Assistive Technology Assessment Process: Identify key steps in the assistive technology evaluation process from start to finish. Add on the SETT Framework Overview, Data Collection, and Feature Matching trainings for a more in-depth look into the process.

Data Collection: Learn simple data collection techniques to compare student progress with and without the technology to simplify the decision making process and find the best technology fit for the student.

Feature Matching: Use feature matching activities and the right search tools to make the assistive technology decision making process manageable for your IEP team. Join us to learn how to quickly match a student's needs and strengths to technology features.

Assistive Technology Assessment Train-the-Trainer Series: Identify IEP team members to participate in a 3-day hands-on training to learn the steps in conducting an AT evaluation from the referral to the evaluation report. Training includes a six month mentoring process for all participants.

SMART Board Boot Camp: Choose from a 1, 2, or 3 day boot camp to transform your classrooms into interactive learning environments. Learn the basics of creating interactive lesson activities, integrate rich media, adapt and build on current lesson plans, to more advanced digital lesson skills including best practices and tools.

Assistive Technology and Disability Training Series: This 10 hour training course will provide an overview of both disabilities and assistive technology. Participants will participate in hands-on activities and case studies. Training can be broken up into 2 days or over several weeks to fit into busy work schedules. It can also be customized to meet the needs of your staff, including a test being administered at the end of the training and earning CEU's.
* CEU's are available upon request.
---
About Westminster Technologies
Their mission is to enable those with differing abilities to reach their full potential. Be it assistive technology, software, hardware, professional development, teaching, or consultation, you can get the tools, training, and support you and your organization need.
The Westminster Technologies management team has a combined 50+ years of experience.
More than 2,500 schools and organizations have relied upon our expertise to engage and motivate students at all ability levels. That expertise also carries over to hospitals and rehabilitation centers in their transitioning of patients back into daily life.
They are committed to helping everyone learn to their potential: those with special needs, those on the road to recovery, young children, veterans with disabilities, and seniors.