•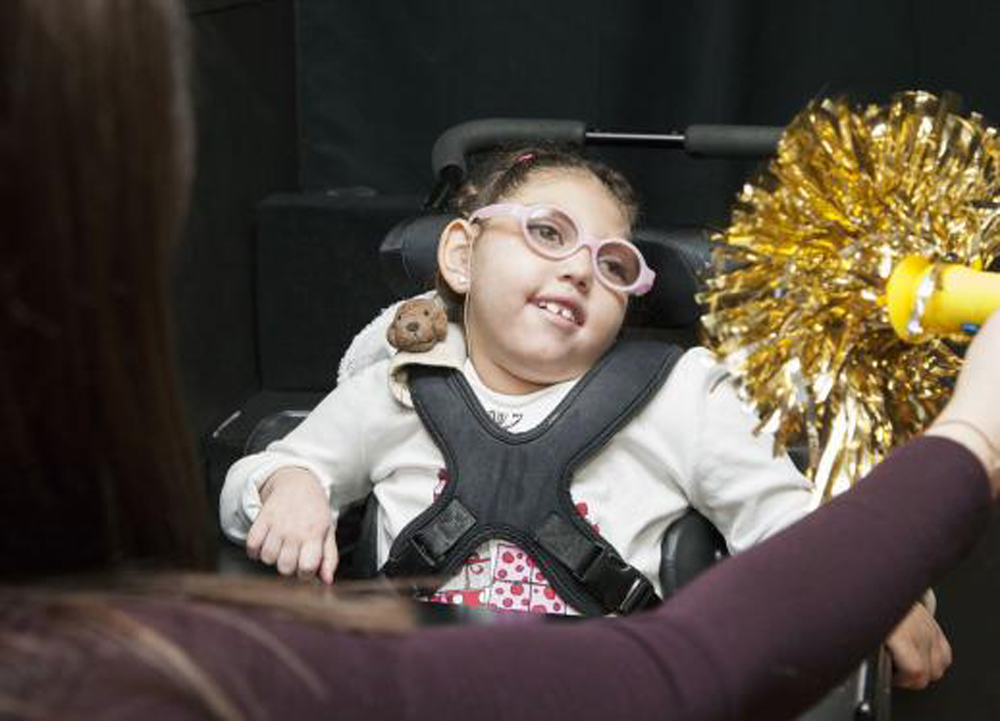 The following post by Rebecca Fater and Stefanie Cloutier first appeared at the Perkins School for the Blind.
---
As a young, passionate teacher of the visually impaired in the 1970s, Christine Roman was perplexed by her students with cortical visual impairment (CVI). Unlike children with perceptual vision challenges – for whom traditional teaching strategies were effective – these children, whose eyes functioned normally, but whose brains couldn't process visual information, were unresponsive.
"My fear was that I would fail these kids," she said. "And out of that fear came two choices: avoid these kids or figure out what to do."
Today, Roman's solution – a first-of-its-kind assessment tool – is changing the lives of children with CVI. It's also poised to transform the experience of teachers, thanks to a new endorsement program through Perkins eLearning.
"Every teacher of the visually impaired needs to understand CVI, because they're going to have kids on their caseload who need them to understand it," said Betsy McGinnity, director of Perkins' Training and Educational Resources Program. "Christine is the only person who's come up with tools that enable teachers to test what a child sees and then develop strategies to treat that child's specific condition. And her methods have been validated by research."
By some estimates, CVI is the fastest growing visual impairment diagnosis in the U.S. It's different from most visual impairments because it's brain-based, not vision-based. People with CVI can receive visual input, but their brain can't decode that information. A child with CVI may appear to see at times and not at others. Different tactics are needed for each child since some respond to specific colors while others may respond to light.
As a result, many of the tools teachers use to assess and treat children with visual impairment aren't effective. CVI requires specific strategies that aren't covered in traditional training programs.
Perkins' endorsement program will offer an intensive, thorough training on the use of Roman's system, called the CVI Range. Offerings include an online class for individuals with little to no previous training and a self-paced tutorial for those simply in need of a refresher. To earn the endorsement, teachers must pass a test of 25 questions, perform assessments of students on video, and provide letters of recommendation from educators and parents.
Not only will the successful candidates earn the distinction that comes with Perkins' endorsement, they will have the option to be listed on a nationwide directory. And that, says Roman, means more peace of mind for parents who need their expertise.
"As more people become skilled in this method, parents won't have to travel to get this specialized education," she said.
Universities currently offer limited training on CVI, but not nearly enough to address the complexity and significance of this growing need, Roman added. And the thousands of children affected by CVI are more than enough reason to invest in teachers' know-how skills. Her research in the '70s found that with early diagnosis and intervention, the outcome for children with CVI is dramatically different than with traditional approaches.
"In creating this framework, I discovered that children's functional vision continuously improved," she said. "I'm so grateful to watch these children gain access to their world in ways they didn't before. Many have even gone on to read."
Check out our online class on Cortical Visual Impairment with Dr. Christine Roman-Lantzy »
The course is based on the use of The CVI Range, a functional vision assessment used to determine the degree of affect of the visual and behavioral characteristics associated with CVI. Course participants will have the opportunity to score a video-based CVI Range assessment.