•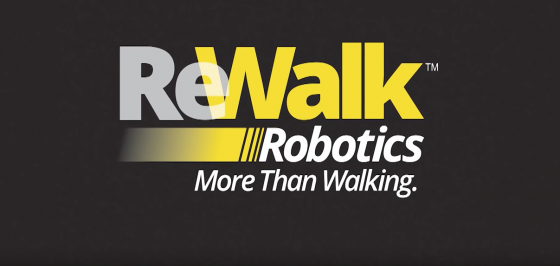 What is ReWalk? 
It's not just walking – it's More Than Walking:
ReWalk is a wearable robotic exoskeleton that provides powered hip and knee motion to enable individuals with spinal cord injury (SCI) to stand upright, walk, turn, and climb and descend stairs*. ReWalk is the first exoskeleton to receive FDA clearance for personal and rehabilitation use in the United States.
Experience More Than Walking
ReWalk Personal 6.0
The ReWalk Personal System 6.0 is designed for all day walking, available for use at home and in the community. It provides the most precise fit, highest walking speed and most natural gait of any powered exoskeleton.
ReWalk is the most researched exoskeleton. The battery-powered system features a light, wearable exoskeleton with motors at the hip and knee joints. The ReWalker controls movement using subtle changes in his/her center of gravity. A forward tilt of the upper body is sensed by the system, which initiates the first step. Repeated body shifting generates a sequence of steps which mimics a functional natural gait of the legs.
ReWalk offers assistance seeking reimbursement for your personal system and a comprehensive maintenance and warranty program after you take it home.
Click here for more information.