•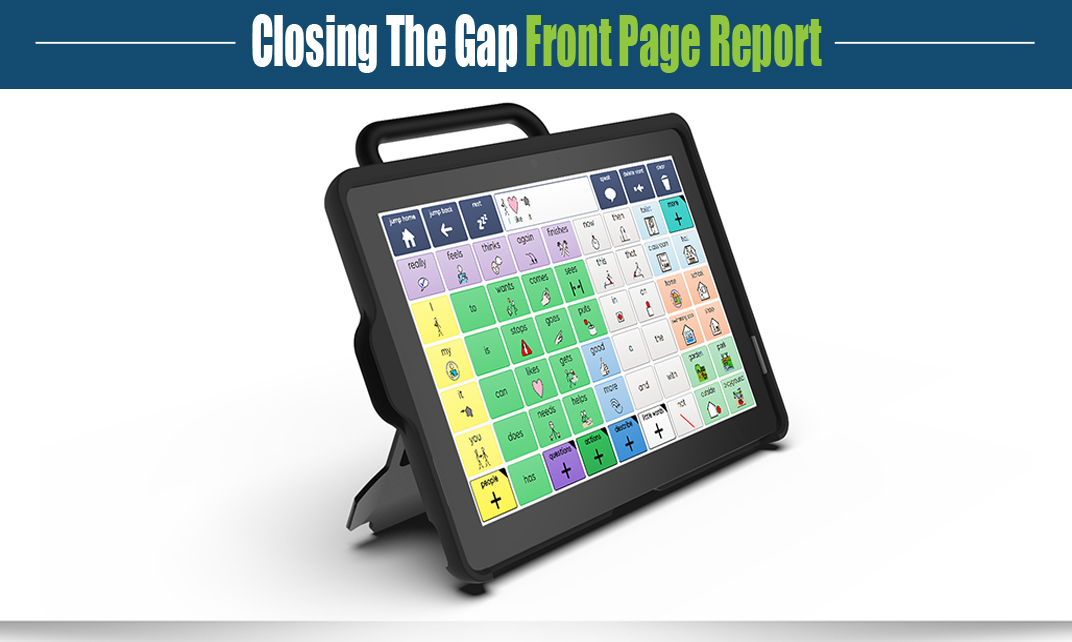 Fast and portable communication
Touch Pad is a lightweight 1kg device, perfect for AAC users who need a fast and portable way to communicate. It has a long battery life, clear amplified sound, and is powered by our flagship Grid software.
Key features
Lightweight 1kg device
8 hours battery life
Rugged case
Amplified speaker
Handle and adjustable stand
Flagship Grid AAC software for communication
Anti-glare display
Adjustable strap and carry bag
Magnetic charging ports
Unlimited technical support
2 year warranty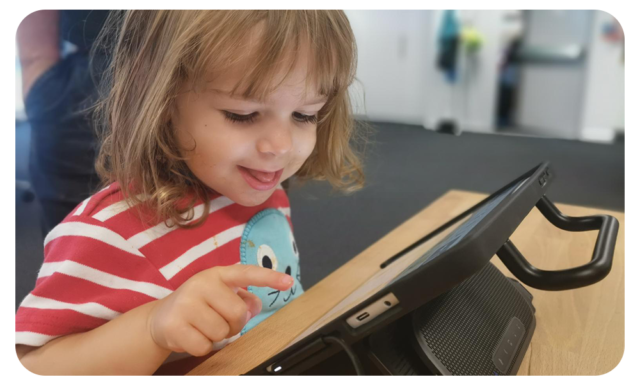 Who is Touch Pad for?
Touch Pad is designed for touch users of all ages. The device is built around a powerful Microsoft Surface Go tablet, with a tough case – making it ideal for users who want a light, portable communication aid to run Grid software.
Supporting you along the way
Smartbox have committed to providing a high level of service and support to their US customers and have a team based in Pennsylvania to help with any questions.
They now offer direct funding for their SGDs in Washington, Oregon, and Idaho. They also have resellers who fund in Connecticut, Florida, New Hampshire, New York, Texas and Vermont.
Please get in touch with the team if you would like to learn more: