•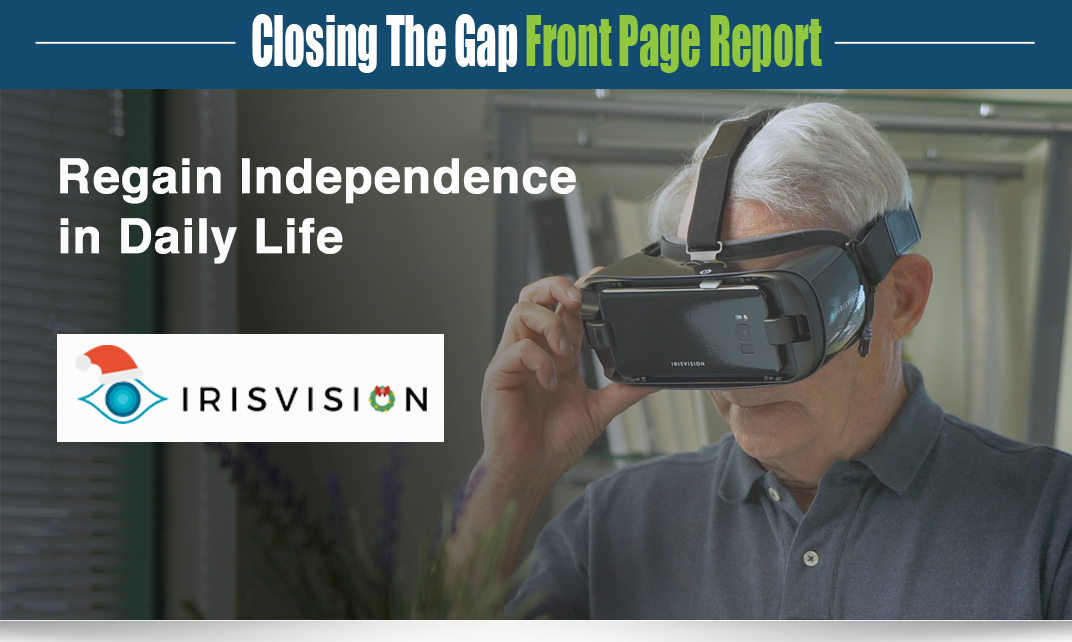 Trish, Stargardt Macular Degeneration
Trish Smith was diagnosed with Juvenile Stargardt Macular Dystrophy when she was 9 years old. Trish is one of six members in her family who have this eye condition. Three of her siblings, her niece, and her nephew have JMD as well. Trish's eldest brother, Phil, was the first to be diagnosed with JMD, which at the time was labeled as Macular degeneration. "My mom would take Phil to the eye doctor and they would come out telling her she has a stubborn son who refuses to read the signs," says Trish. "It's not that he did not want to read it, he just couldn't see!" Soon after Phil, the three other siblings were diagnosed too.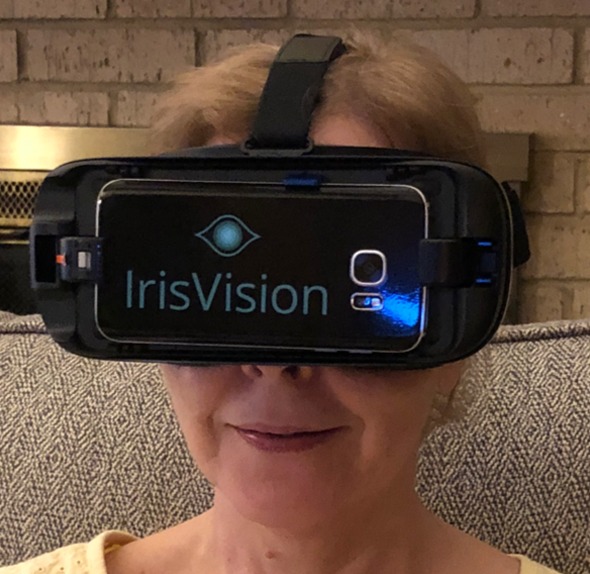 Considering the fact that a majority of the siblings had low vision, the family had to navigate around various difficulties that are common to the low vision community. "We had teachers who did not want to teach us since they would need to accommodate to our needs. Therefore, my parents took on the responsibility of becoming our biggest advocates." Trish explains that her parents would make sure the school provided proper testing materials for them, big print textbooks, and more. "Unfortunately my math book was the same size as my desk and so as a high school kid trying to fit in there was no way you could hide that," Trish recalls.
Despite the difficulties she and her family encountered, they did their best to persevere. "We all lead normal lives," Trish says. "We have all had careers, children, and life experiences. My parents never made us feel like we were handicapped. The term was not even in our vocabulary. It was never an excuse."
Most recently, in the past ten years, Trish claimed that her eyesight began to deteriorate rapidly. Daily tasks became more difficult than ever. Fortunately, this year, Trish and her family discovered the IrisVision.
"Let me tell you, having the IrisVision is pretty amazing," Trish says.
Her cousins captured a video of Trish trying on the device for the first time that has now circled the web. "I am so glad my cousins were there. Otherwise nobody would have captured this moment. I wish there was a fourth person who could have captured us crying tears of joy in each others arms afterwards," Trish says. "I texted my husband the videos of me wearing the device for the first time. He was at work and responded telling me he couldn't watch them at that moment because he knew he would cry!"
Trish says IrisVision has given her a newfound sense of independence. She mentioned being able to watch TV from across the room without needing to ask her husband what is happening on the screen. "It's the little things, things that sighted people truly take for granted," Trish explains. "The first week I just walked around my home and noticed how many setting there are on my laundry machine and my dishwasher. I was impressed!"
Trish is not the only member of her family that uses the device, each of them who have been diagnosed with JDM use IrisVision as well. She elaborated on the fact that not only are they grateful for the fact that IrisVision assists them with carrying out their daily tasks, they also use it in different way. Ways that are specific to their own lifestyles: Trish's brothers have taken their IrisVisions to the University of Arizona Football game and her niece Ashley uses hers in the classroom when she teaches her fourth grade students.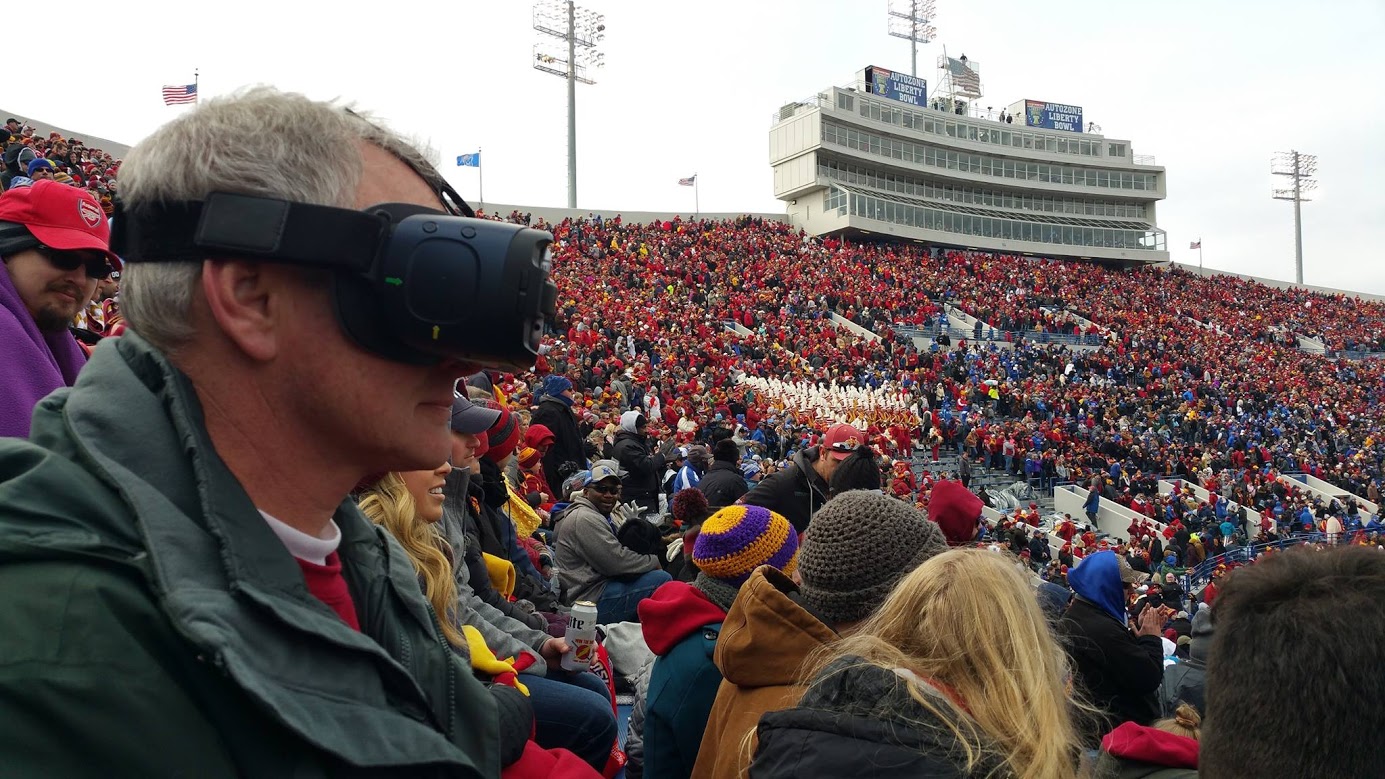 "Before my IrisVision I could picture things in my brain. Now, I can really see them! I can experience all the little things, personally." —Trish Smith
Regain Independence in Daily Life
From reading signs to operating appliances and enjoying entertainment like books and TV, IrisVision empowers users to be less reliant on others. This not only promotes more activity and overall better well-being, but also eliminates the need for expensive assisted care.
Fully Featured, Clearer Vision
Extra-Wide Field of View

Empower you or your loved ones to see and interact with their environment more effectively. IrisVision's headset leads the industry with a 70-degree field of view, giving users the clearest picture possible.

Indoor and Outdoor Use

Wear IrisVision comfortably indoors and outdoors thanks to a hands-free, portable design. The extended and bubble views make it easy to transition from exterior to interior environments.

 

Reading Mode

Read books, magazines, newspapers, and more in high-contrast black and white or inverted B&W mode. B&W text absorbs the light that hits each word, reducing stress on reader's eyes— especially for those bothered by bright lights.

TV and Scene Mode

Use TV mode to watch television or view other screens like mobile devices and laptops. Plus, easily switch to scene mode for general viewing. Multiple view modes give IrisVision users the flexibility to see with the vision that is best suited for any given environment.

Bubble View

Magnify points of interest while keeping the overall scene in context with IrisBubble. IrisBubble, IrisVision's bubble view, avoids the "telescope" effect that brings a subject into focus but blurs the overall scene. IrisBubble focuses can even be repositioned and shaped to the user's liking.

 

Completely Customizable

Adjust light levels, contrast, and IPD (interpupillary distance). Ambient level control optimizes comfort. Contrast enhancement and correction compensates for contrast loss. IrisVision also allows users to adjust IPD for optimal clarity.
Discover How Ronald Sand, 82, Overcomes Low Vision with IrisVision.
How IrisVision Works
Discover how IrisVision's medical-grade technology enhances, rehabilitates, and restores vision for conditions such as macular degeneration, Stargardt disease, diabetic retinopathy, and more.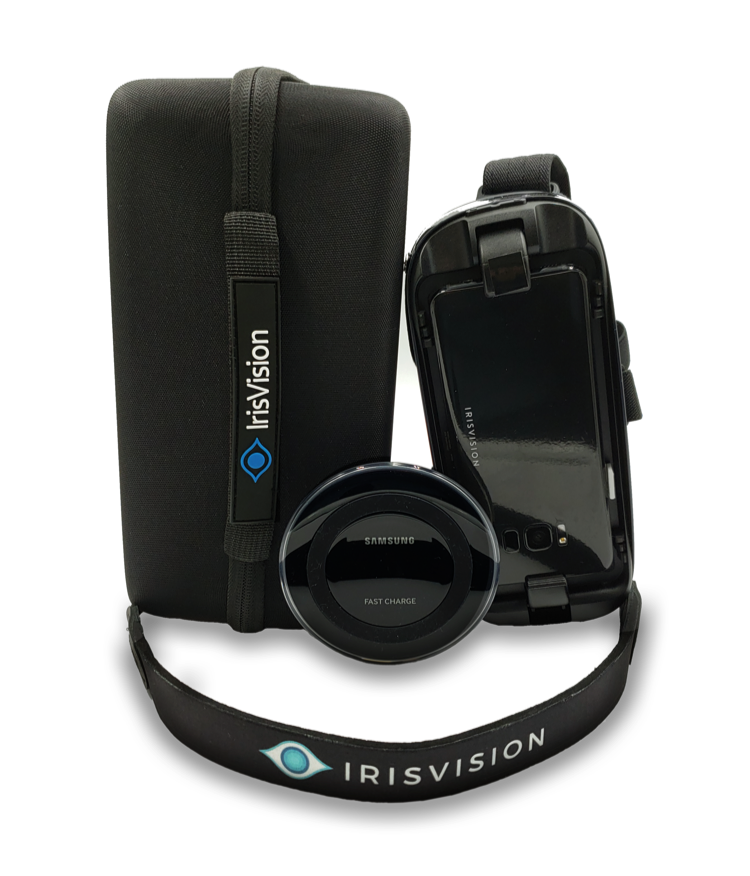 Condition-Centric Design and Technology
Amplified Spatial Frequencies
IrisVision uses the patient's contrast sensitivity measurements to re-adjust the values in the scene compensating for the patient's loss of contrast at each spatial frequency.
Maintaining a Comfortable Light Level
IrisVision constantly monitors the brightness of the visual scene and maintains a comfortable light level for the patient compensating for bright sunlight to dim twilight.
Smart Software
IrisVision leverages a proprietary algorithm that measures the loss of spatial frequencies, adapts to conditions, and fills in missing details.
Scene Remapping
IrisVision uses sophisticated algorithms to remap the visual scene for the patient, funneling visual information to the active regions of vision.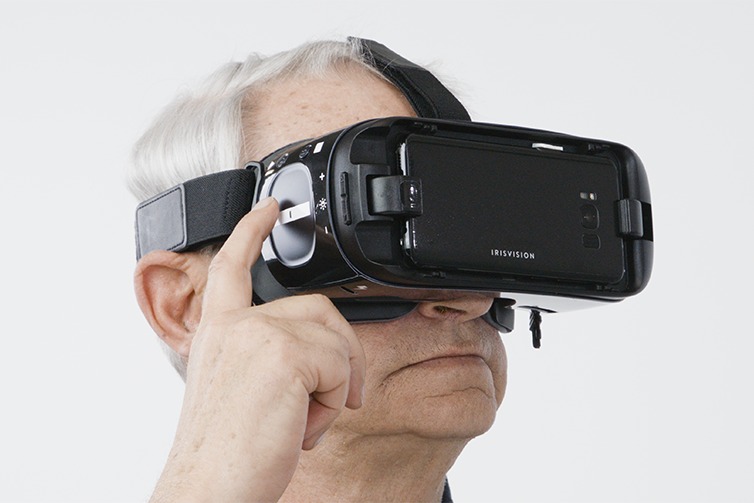 Swipe and Zoom Enhancement
IrisVision offers swipe and zoom enhancement through the PRL, empowering users to more effectively process light, contrast details, and scenes.
Click here for more information.