•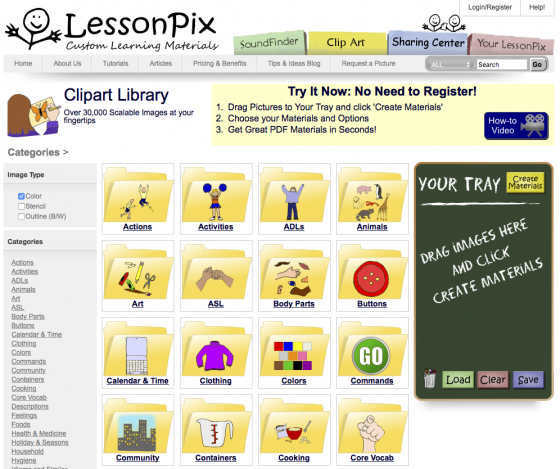 Teachers, Parents and Therapists can create…
Visuals & Classroom Activities
Symbol Cards for Communication
Custom Games like Bingo
AAC Templates & Overlays
and Much More!
Select Pictures
Choose Materials
Print and Use

Create the Printable Materials You Need: With their symbols or your own photos
Easy to Use
Web-based
Access Anywhere
Over 30,000 Symbols
Only $36/year
The New LessonPix Sharing Center!
Find great new ideas and share your own!
Search Shared Materials from Thousands of Users
Instantly use pre-built PDFs
Adjust them to your needs
Share your own great ideas!
Over 30,000 Scalable Symbols
For use in their materials or your own projects
Unique and Powerful Language Tools
Powerful enough for SLPs, easy enough for Parents, find words and pictures easily:
Click here for more information.