•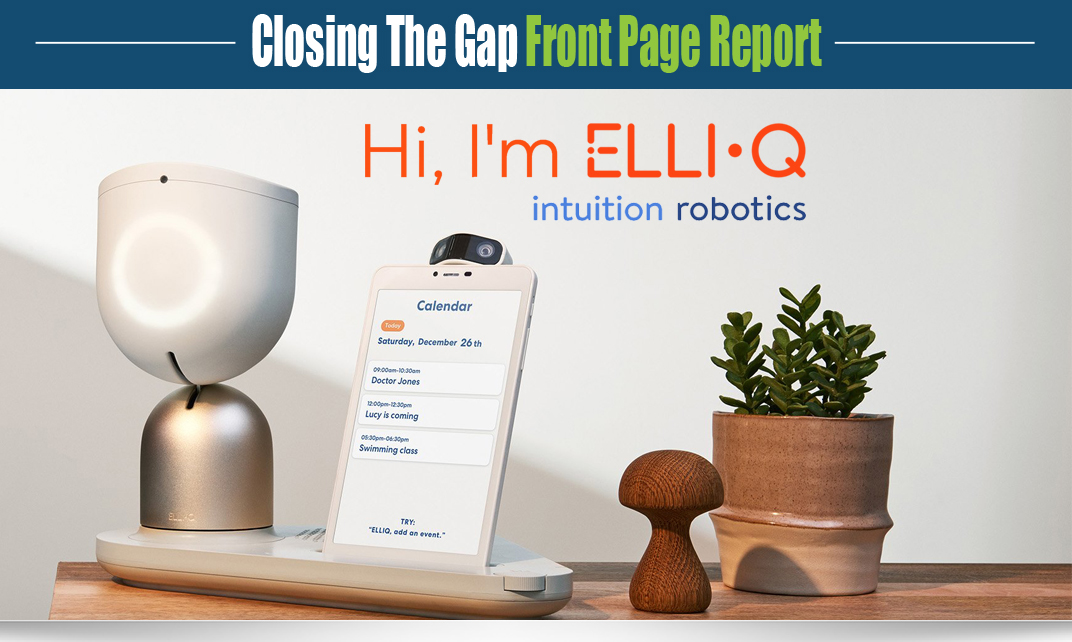 Unlike anything you've experienced before, ElliQ is a friendly, intelligent, inquisitive presence in your daily life – there for you, in your corner, offering tips and advice, responding to your questions, surprising you with suggestions – a dedicated sidekick on your journey through this remarkable part of life.
Meet ElliQ
By making it easy to connect – to family, friends, and the digital world at large – ElliQ helps you stay engaged in the world around you and helps family members stay close to you.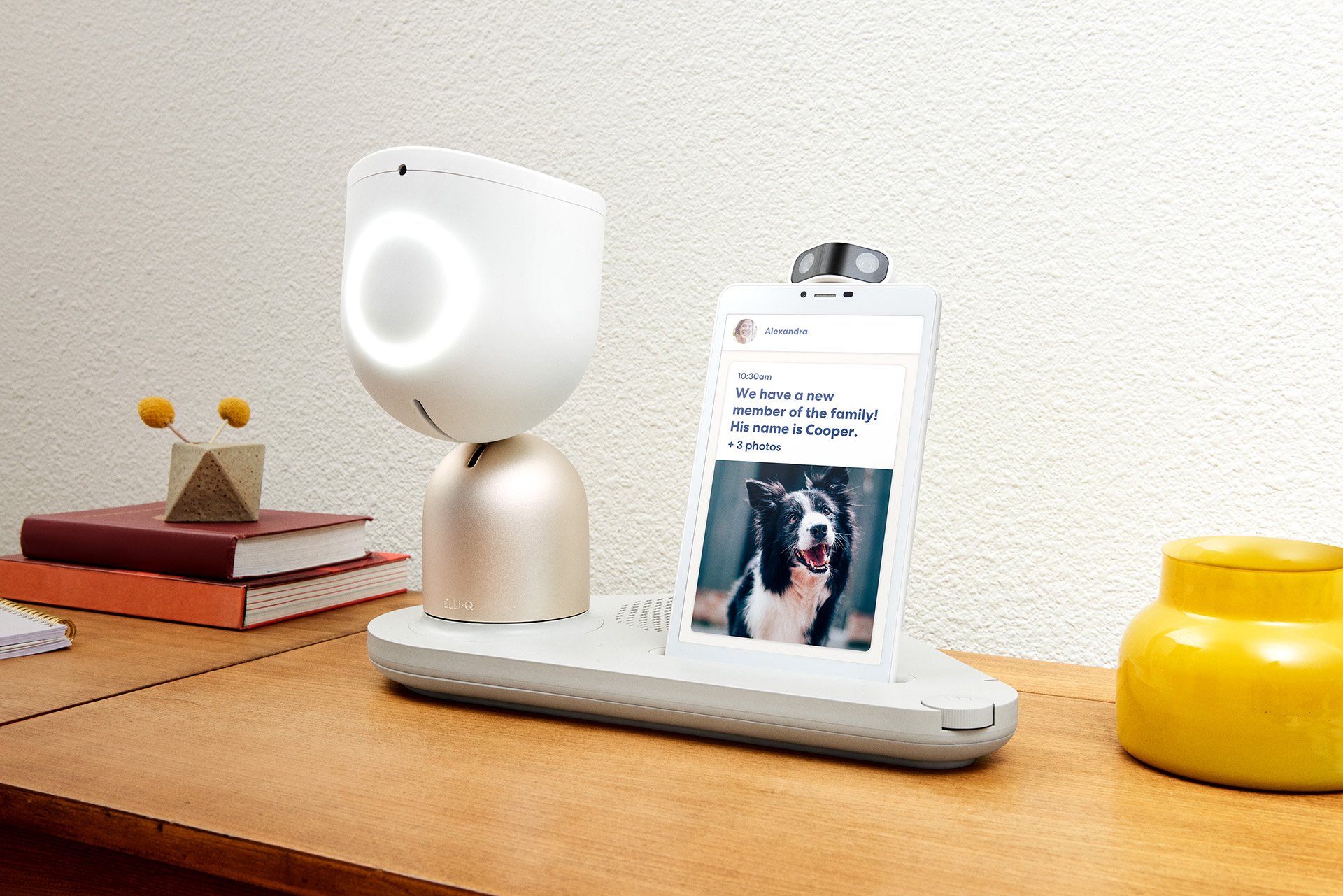 Helping You Stay Independent
ElliQ makes it easy to get more out of technology. From helping you read and respond to messages, share pictures, make appointments to reminding you about medications — ElliQ helps you make technology work for you.
Proactive Intelligence You Can Depend On
ElliQ will engage with you over the course of the day in ways that make you feel she is present for you. It makes it easy for even the least tech-savvy among us to engage with ElliQ and take advantage of all she has to offer.
---
Staying Engaged with ElliQ
---
Features
Bringing the world to you and you to the world.
ElliQ is specially designed with and for older adults to give them everything they need to stay sharp, connected and engaged. Interacting with ElliQ and the world is easy and fun, and through AI she becomes even more helpful by learning what you like and need.
| | | | |
| --- | --- | --- | --- |
| Video Calls and Messaging | Cognitive Stimulation and Games | Curated music and videos | Photo Sharing |
| Calendar and Reminders | News and Weather | Daily Routine Reminders | Questions and Answer |
---
Staying Connected with ElliQ
---
Bringing the Family Together

ElliQ enables family members to easily check-in with you and help with the day-to-day, creating more quality time together wherever you live.

Proactive Personalized Suggestions

ElliQ suggests personalized activities at the right time, keeping you sharp, active and engaged. As you start to get to know ElliQ, she gets to know you and her suggestions grow better tailored to what you might want.

Simple and Intuitive to Use

ElliQ responds to you – to your voice, to your gaze, even to your touch – in ways that go beyond speech. Her body language intuitively helps you understand and communicate at a deeper level
---
---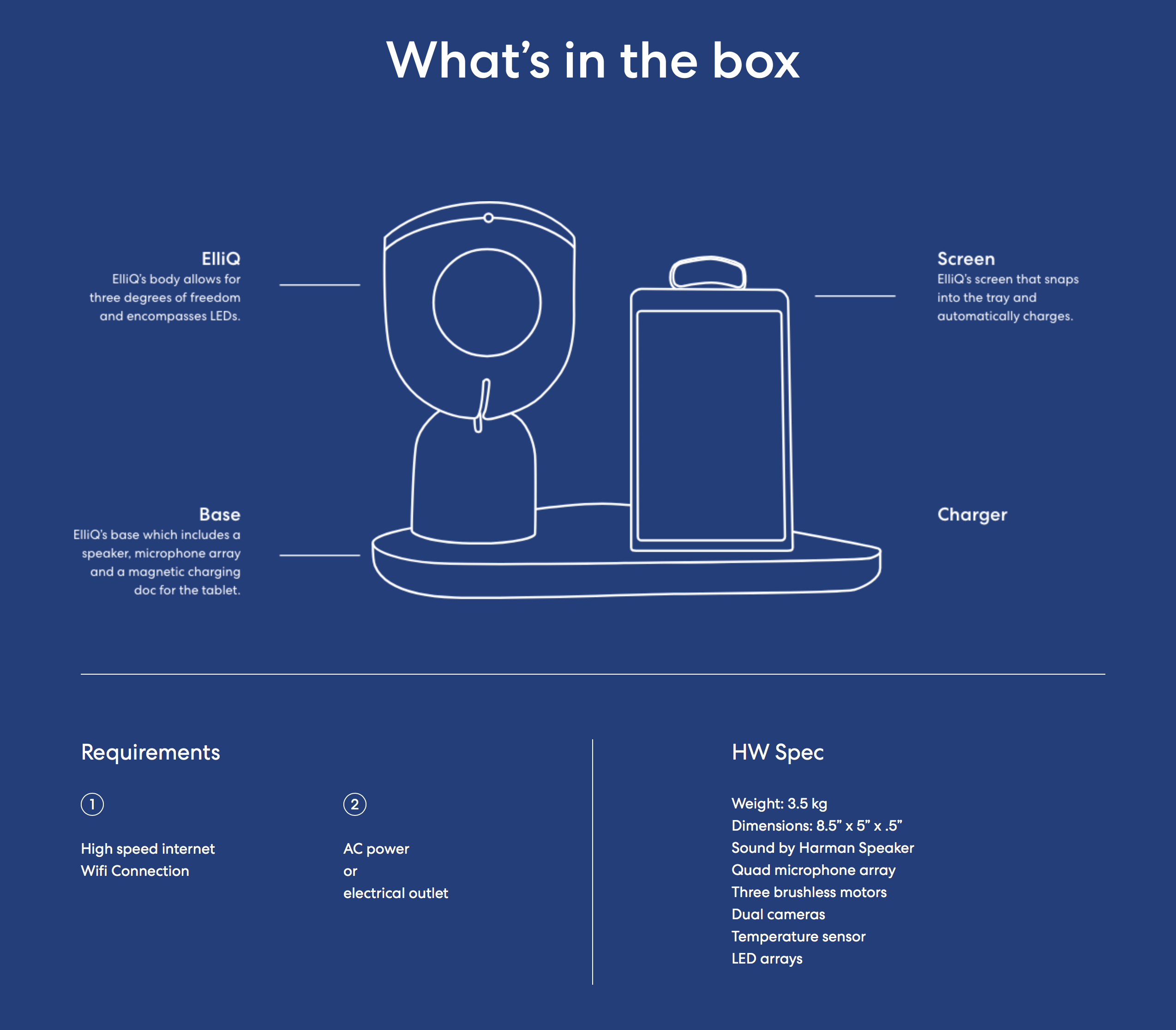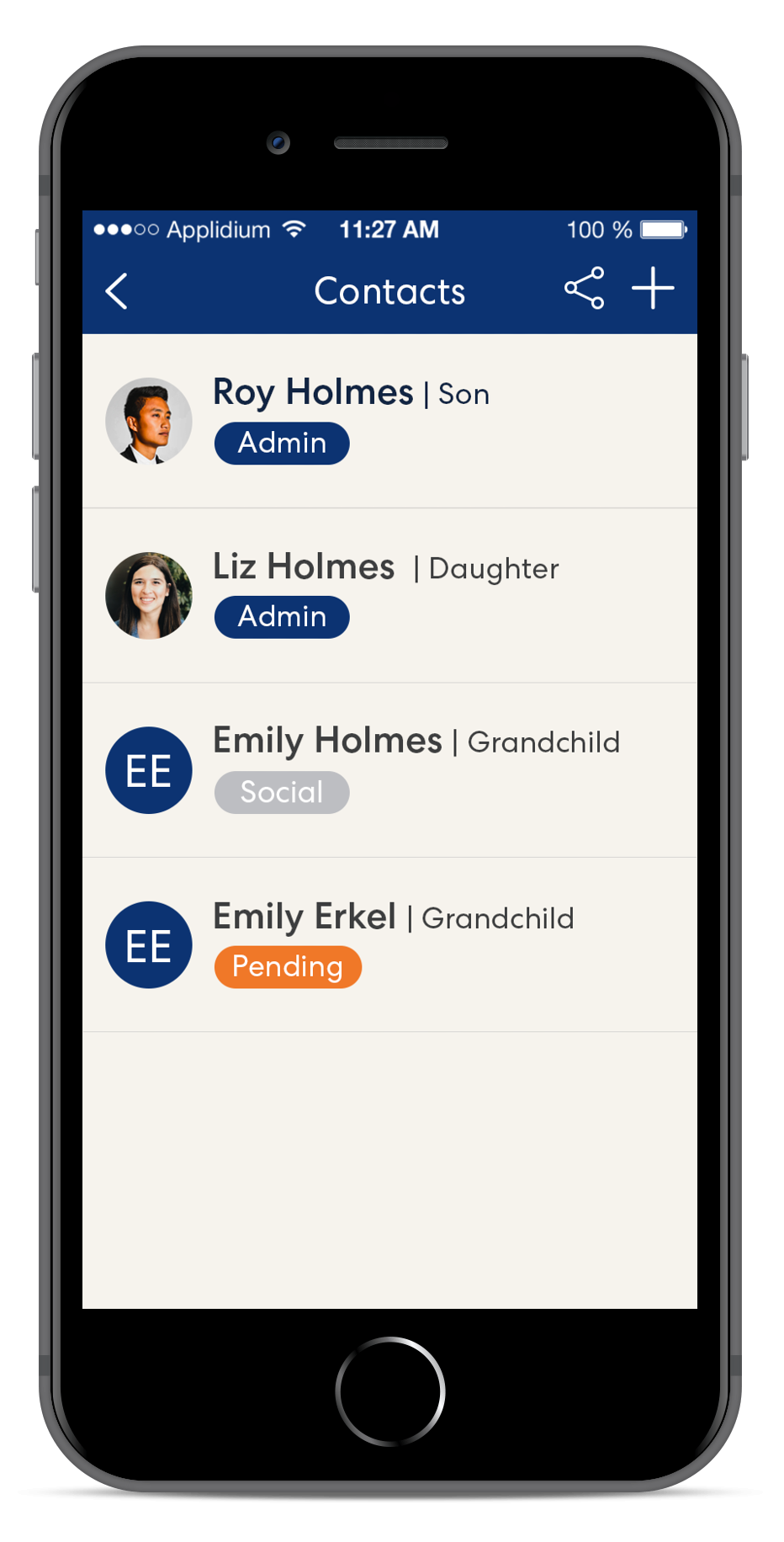 It takes two to ElliQ
Communicating with a friend or loved one who has an ElliQ is as easy as downloading the caregiver app. It allows you to video call, text, check-in, share photos, and even share events and appointments right from your mobile phone. And yes, it's very grandchild friendly.