•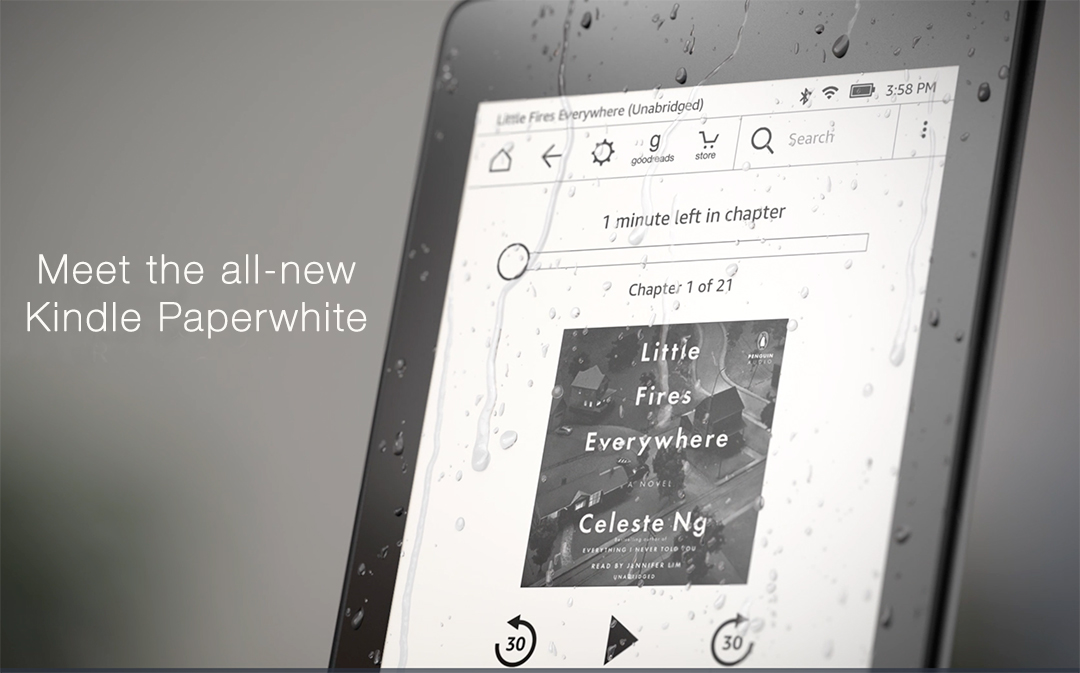 All-new Kindle Paperwhite – Now Waterproof with 2x the Storage – Includes Special Offers
The thinnest, lightest Kindle Paperwhite yet—with a flush-front design and 300 ppi glare-free display that reads like real paper even in bright sunlight.

Now waterproof, so you're free to read and relax at the beach, by the pool, or in the bath.

Enjoy twice the storage with 8 GB. Or choose 32 GB to hold more magazines, comics, and audiobooks.

Now with Audible. Pair with Bluetooth headphones or speakers to listen to your story.

A single battery charge lasts weeks, not hours.

The built-in adjustable light lets you read indoors and outdoors, day and night.

Get instant access to new releases and bestsellers, plus over a million titles at $2.99 or less.
Meet the all-new Kindle Paperwhite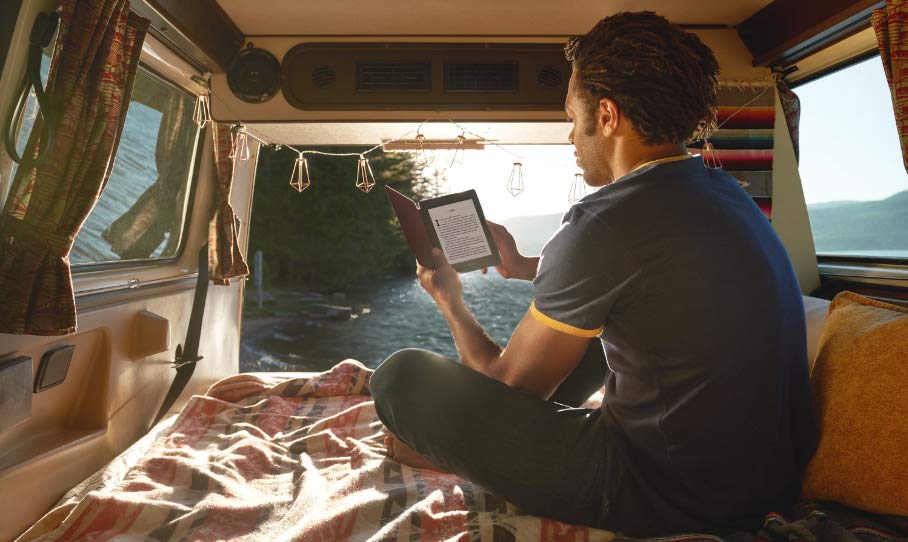 Pack lighter, travel farther
Their thinnest, lightest Kindle Paperwhite yet, with a sleek, modern design so you can read comfortably for hours. Features our signature 300 ppi, glare-free Paperwhite display, laser-quality text, and twice the storage of the previous generation. Plus a single battery charge lasts weeks, not hours.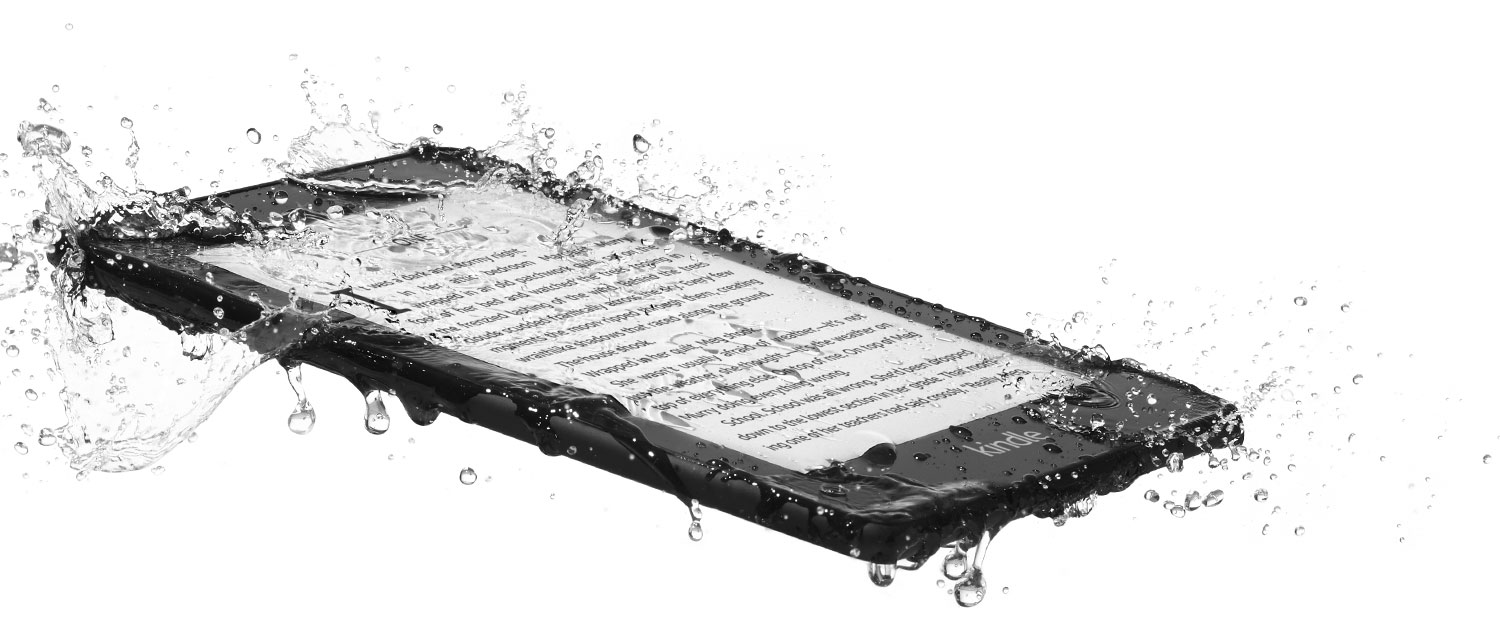 Make a splash
With the all-new waterproof Kindle Paperwhite, you're free to read and relax in more places, including the beach, pool, or bath. Paperwhite is IPX8 rated to protect against accidental immersion in up to two meters of fresh water for up to 60 minutes.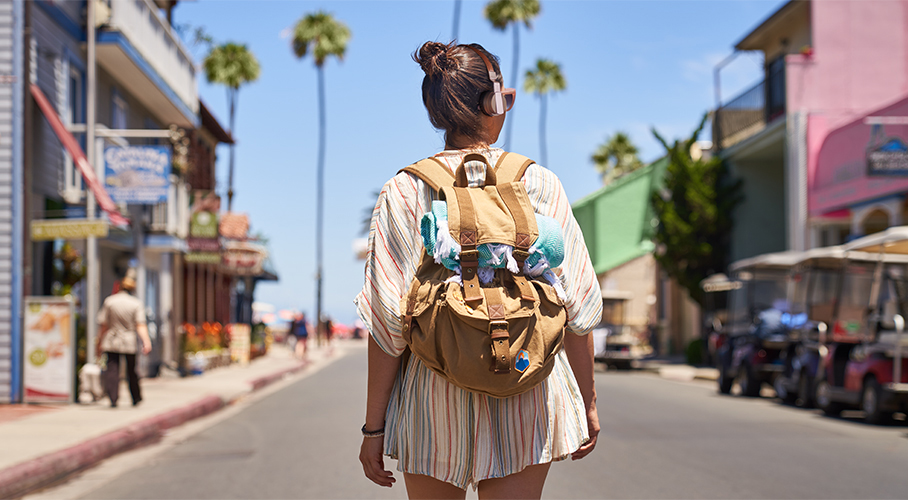 Take the story with you
Now with Audible, Kindle Paperwhite lets you switch seamlessly between reading and listening via Bluetooth-enabled speakers or headphones. Keep your story going whether you're cooking, commuting, or cleared for takeoff.
Experience the best of Audible with membership—if you're new to Audible, sign up for an Audible free trial and get two free audiobooks. With 8 GB of storage, your all-new Kindle Paperwhite lets you store more audiobooks than ever before.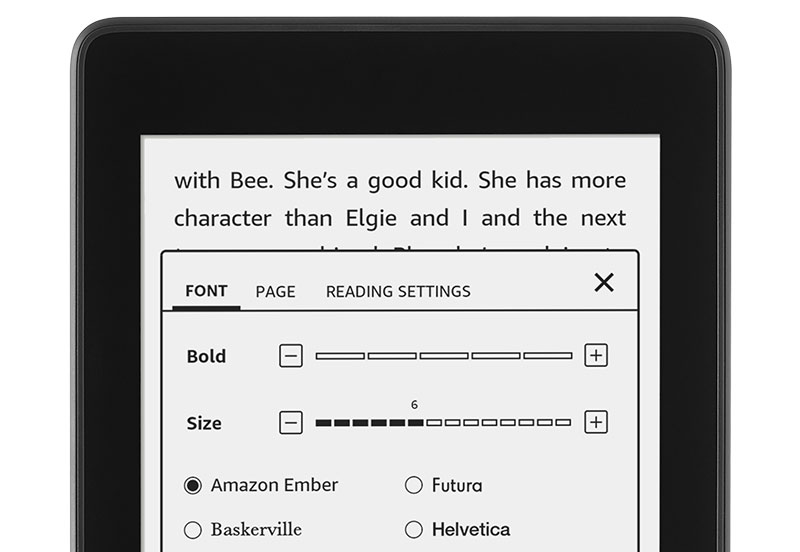 Goes beyond a book
Adjust the text size and boldness and read with Kindle-exclusive fonts, hand tuned to provide maximum readability. Whispersync lets you seamlessly switch between reading and listening on your Kindle and Kindle app without losing your place (requires Wi-Fi or Wi-Fi + free cellular connectivity).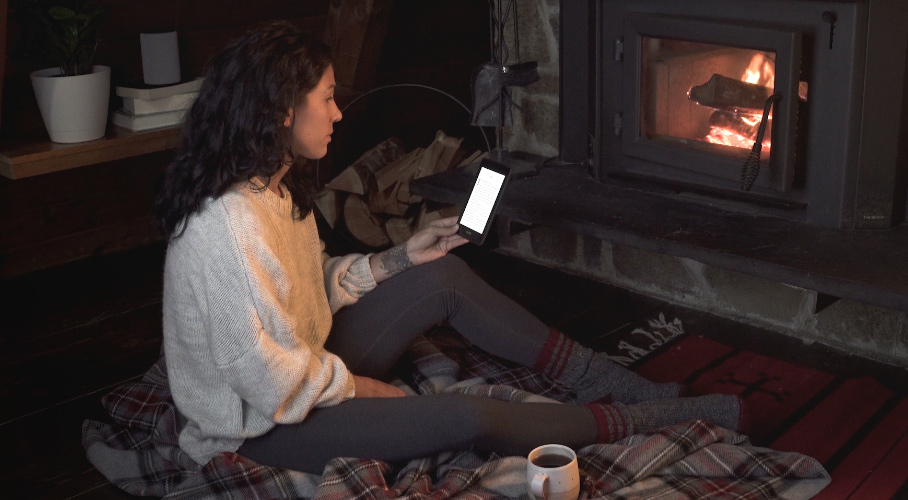 Wi-Fi or Wi-Fi + Free Cellular Connectivity
Wi-Fi
A Kindle e-reader with Wi-Fi is a great choice if you already have a high-speed internet connection and wireless router set up in your home.
Wi-Fi + Free Cellular Connectivity
Wi-Fi + free cellular connectivity uses the same wireless signals that cell phones use but with no monthly fees or commitments—Amazon pays for cellular connectivity. Using wireless connectivity to make other services available, such as wireless delivery of personal documents, may require an additional charge.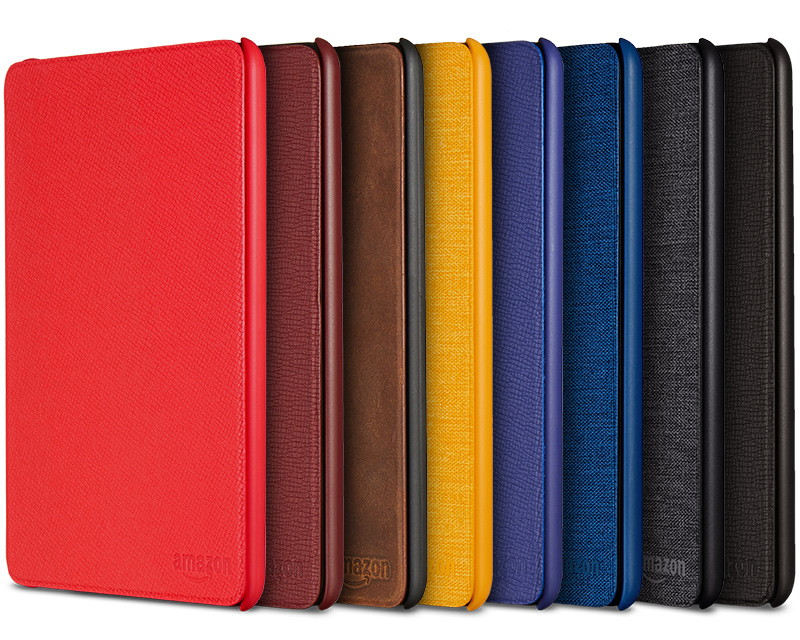 Make it personal
Designed by Amazon to perfectly fit your Kindle, these slim, form-fitting covers attach securely and fold back for one-handed reading. They automatically put your Kindle to sleep when closed and wake upon opening, making it easy to get back to your story.
---
Kindle Audio Adapter

Designed specifically for the blind and visually impaired
Kindle Audio Adapter
The Kindle Audio Adapter activates VoiceView on your Kindle when plugged into the micro-USB port. Just plug your headphones or speakers into the audio jack on the Kindle Audio Adapter to use your Kindle e-reader with an audio interface.
VoiceView for Kindle
VoiceView for Kindle, which also uses Amazon's award-winning natural language text-to-speech voices (formerly known as IVONA), enables blind and visually impaired customers to read books and navigate their Kindle e-reader via voice prompts.
Touch Exploration
Explore content and navigate your Kindle e-reader using accessibility gestures. You can navigate item-by-item as well as by touch.
Adjustable Reading Speed
Control how fast VoiceView speaks. The rate at which VoiceView and feedback is spoken can be set to one of eight different speeds of your choice.
VoiceView Tutorial
The VoiceView tutorial helps you master operating your Kindle e-reader.
Click here for more information on New Kindle Paperwhite
Click here for more information on Kindle Paperwhite and Kindle Audio Adapter