•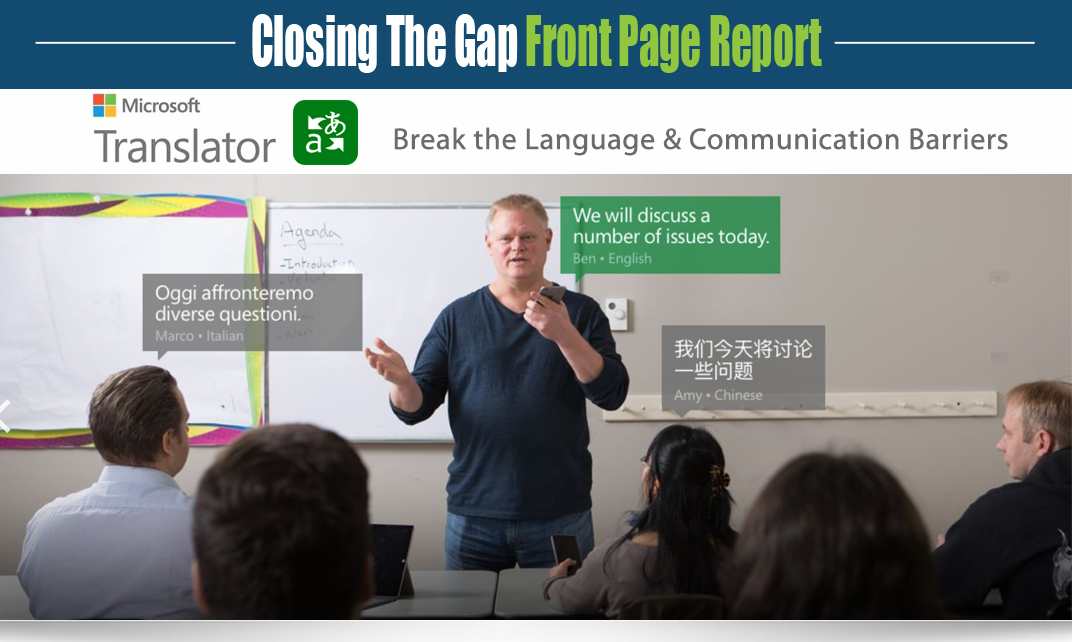 Breaking Language & Communication Barriers
Schools are increasingly diverse. Teachers manage many types of learners, including students who are deaf or hard of hearing (DHH) who require assistive technology, and language learners who may not speak or understand the language of the classroom well.
A diverse student body includes family members too, who may not share a language with teachers or school staff, making school enrollment, teacher-parent conferences, and conversations with school staff a challenge.
Microsoft Translator helps bridge these communication gaps, supporting accessible classroom learning with live captioning, cross-language understanding, and even multilingual casual conversations to help with student integration.
Classroom Conversations: Language Learners & Students who are DHH
By using the Microsoft Translator live feature, students who are deaf or hard of hearing (DHH) can follow live, classroom conversations by reading discussion transcripts. Students can also ask questions from their own device by pressing the microphone button or typing into the conversation window. Conversations may be saved for later reference.
Similarly, language learning students can follow classroom discussions by receiving transcripts in their own language. They can also ask questions in their language by pressing the microphone button on a smart device to speak, or by typing their question in the conversation window.
Students see all comments in their native language and can also see them simultaneously in the language of the classroom. Bilingual transcripts aid student language learning and comprehension. Conversations may be saved for later reference.
---
Presentations: Add live captions to PowerPoint Presentations (Windows only)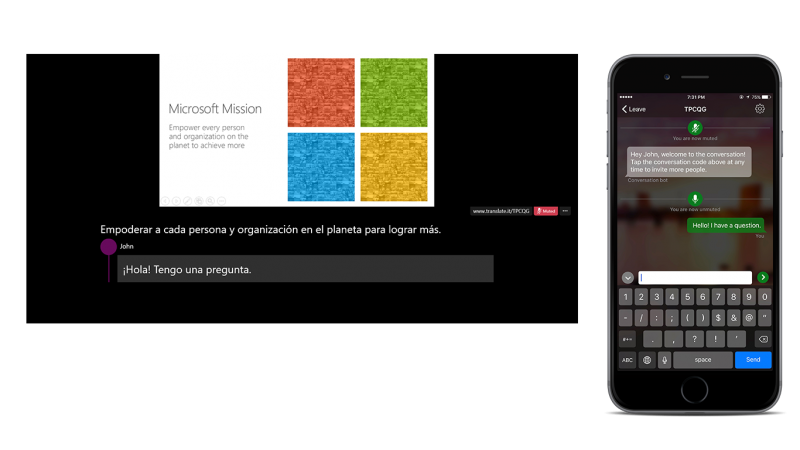 Presentation Translator provides live transcripts of a teacher's lectures in many languages including English. These subtitles enable people deaf, hard of hearing students, and language learners to follow and participate in group discussions using a personal computer, laptop, tablet or smart phone.
Presentation Translator can also learn and adapt to the speaker's vocabulary – such as the technical terminology associated with a specific subject area (such as chemistry or history) – which improves the quality of the speech recognition. This can be done automatically using the content of the slides and slide notes. Currently, this feature supports English and Chinese only.
Tip: to enable terminology adaptation, customize your presentation 5 minutes prior to the discussion, as outlined below. This will ensure that you are ready to go when you start your class or lecture.
How this works: