•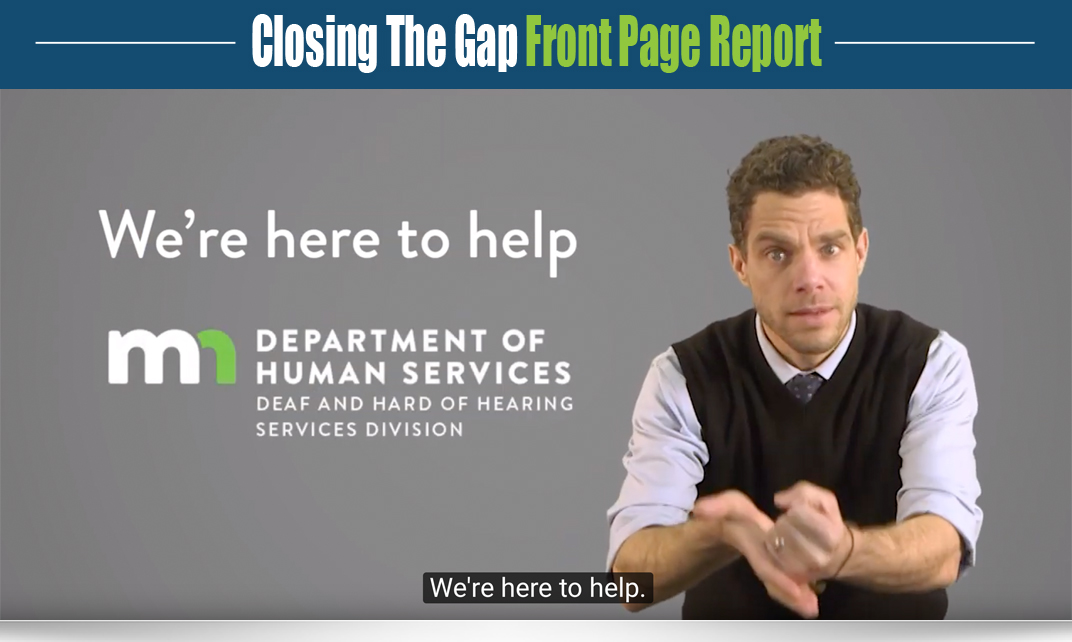 Deaf and Hard of Hearing Services Division is excited to announce the launch of a new website!
The new website is organized around the most common concerns of people who are deaf, deafblind and hard of hearing:
Living with hearing loss: Quickly connect to information that matters to you, with sections for families, adults and people experiencing combined vision and hearing loss.
Assistive technology: Discover the kinds of assistive technology available, and how it can be used to improve access to communication and environmental sounds.
Communication access: Find interpreters or CART services, learn about telecommunications access, or find out about the legal rights and obligations of communication access.
Learning center: Discover options for learning American Sign Language, download our redesigned publications, and learn about emergency preparedness. 
About us: Learn more about our mission, advisory committees and grants providing direct services to the community. 
In addition to the improved organization of information, they've added videos in ASL and spoken English with captions.
Welcome to DHHSD
One out of five Minnesotans over the age of 12 lives with hearing loss. Each person experiences hearing loss differently and benefits from a unique combination of communication support, strategies and services. 
They're  there to help. 
The Minnesota Deaf and Hard of Hearing Services Division – or DHHSD – creates and delivers a wide range of innovative programs and services to help children and adults who are deaf, deafblind, or hard of hearing. 
Their experienced staff understands the unique needs of the deaf, deafblind and hard of hearing community. They are committed to helping you find: 
Critical resources 
Assistive technology information, resources and programs 
Support services 
Mental health services and referrals 
---
Learn more about Assistive Technology
Assistive technology helps people who are deaf, deafblind, hard of hearing and late-deafened live more independently and safely. Technology advancements have led to more access, choices and inclusion for many people.
Assistive technology includes:
Hearing aids and cochlear implants
Alerting devices
Assistive listening devices
Captioning
Telephone devices
Each person's hearing loss is different, so talk with your audiologist about the best assistive technology for you. Deaf and Hard of Hearing Services Division also provides personalized assistance and recommendations.
---
How to communicate with ASL users – Communication Access
Receiving and sharing information is essential to learning, exchanging ideas, expressing feelings and forming relationships. This can be a major obstacle for people who are deaf, deafblind and hard of hearing and the people they are communicating with. Learn more about communications access.
---
Education and learning resources – Learning center
Looking for more in-depth information on hearing loss and its effects on communication, independence and inclusion? You've come to the right place! 
DHHSD has compiled a variety of resources for: 
People with hearing loss 
Family members 
Caregivers 
Service providers 
Teachers 
Employers 
Mental health and medical professionals
Click here to learn more about MN Department of Human Service Deaf and Hard of Hearing Services Division