•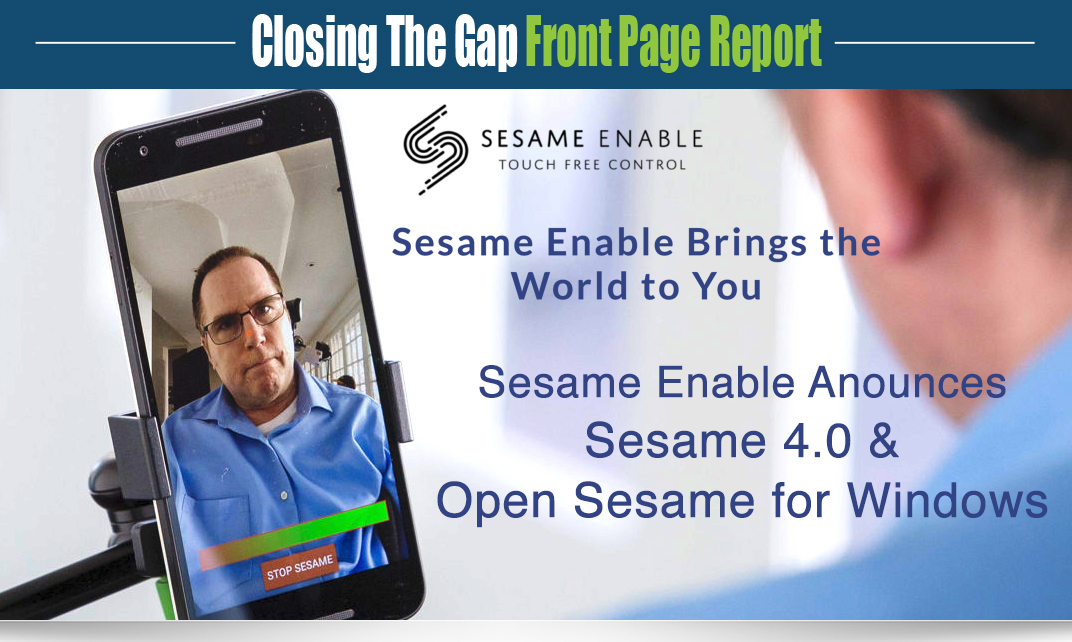 Open Sesame awarded Most Disruptive by the Rehabilitation Engineering and Assistive Technology Society of North America!
Sesame Enable announces Sesame 4.0, which includes some amazing tweaks "under the hood", as well as a completely redesigned experience and design.
Open Sesame and Education – Many features have been recently added to Open Sesame to make it a perfect fit for students with mobility disabilities in the K-12 education system. This includes a dedicated AAC mode, simplified interface, more control for the caregiver and much more.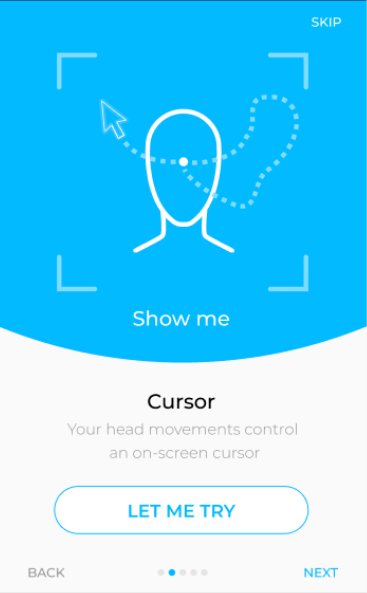 Example of the completely redesigned design of Sesame Enable
Open Sesame for Windows 
Open Sesame is now available on the Windows operating system! You can now use the same head-tracking technology, with no added hardware on your Windows desktop, laptop or tablet. They use the front-facing camera on the device, or any webcam attached to it, to provide the same experience their users have come to love. The first version released (and already used by education systems) is the Windows AAC Companion, which allows complete control over any Windows AAC and education applications, using only head-control. Its super-simple and intuitive interface make it a preferred choice for children in relevant conditions.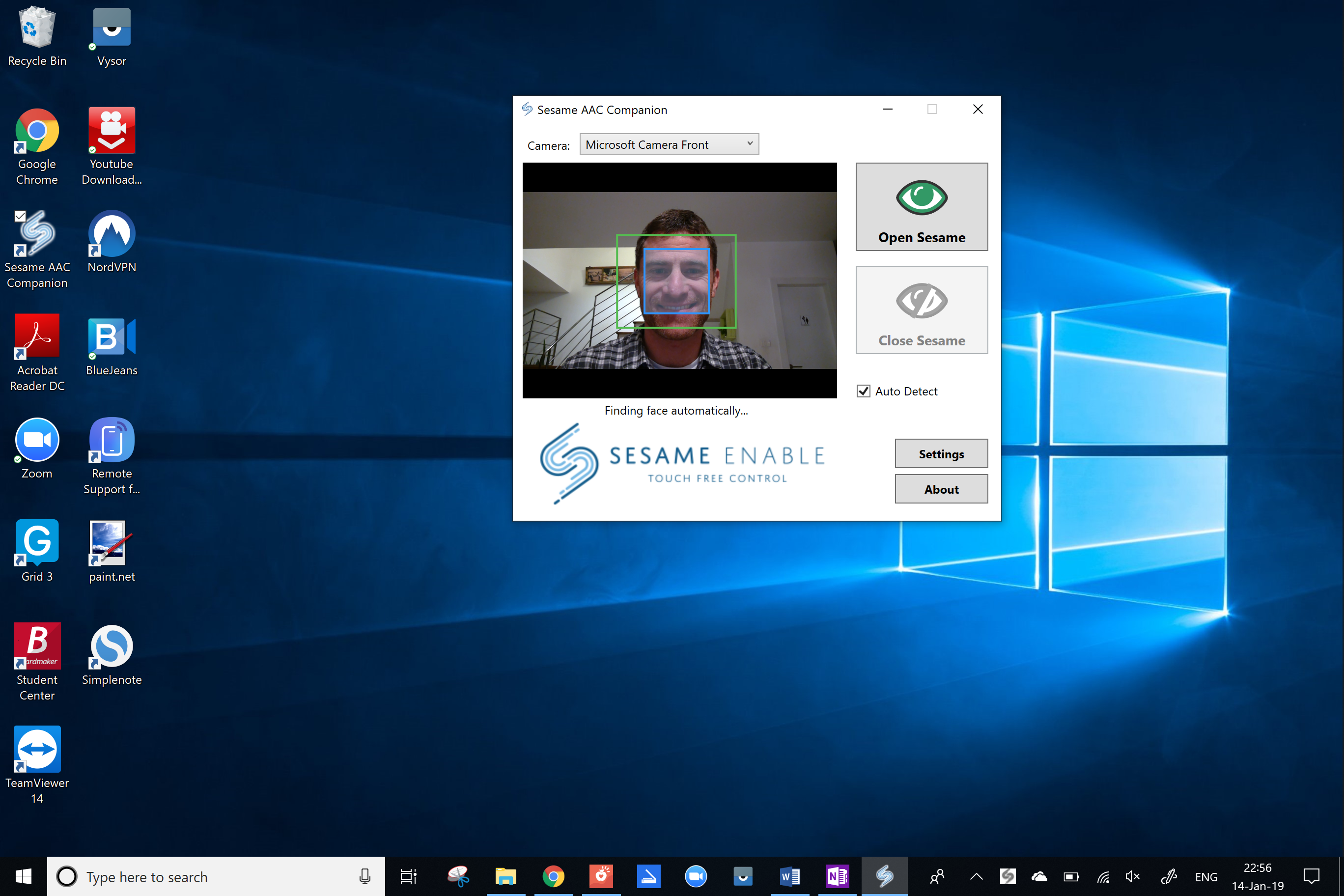 Open Sesame for Windows
---
Sesame Enable
This completely touch-free experience has been designed by a person with disabilities for people with disabilities. If you cannot move your hands for any reason, Open Sesame will enable you the vast world of mobile, opening up the previously unobtainable world of the hidden treasures of personal communication.
Through this patented technology, users with limited use of their hands gain access to the entire world of apps, which means they can Tweet, post to Facebook, send instant messages, make phone calls, or download any of the other millions of apps and use them Touch-Free.
Operate any mobile device simply using head movements.
Millions of persons with disabilities have limited use of their hands which prevents them from doing activities that most of us take for granted – like using our mobile devices. With Open Sesame, that freedom and control is restored. Using the front-facing camera of any Android device, Open Sesame tracks head movement to unlock touch-free texting, social activity, searching the web and so much more.
Regain freedom and independence. The possibilities are endless.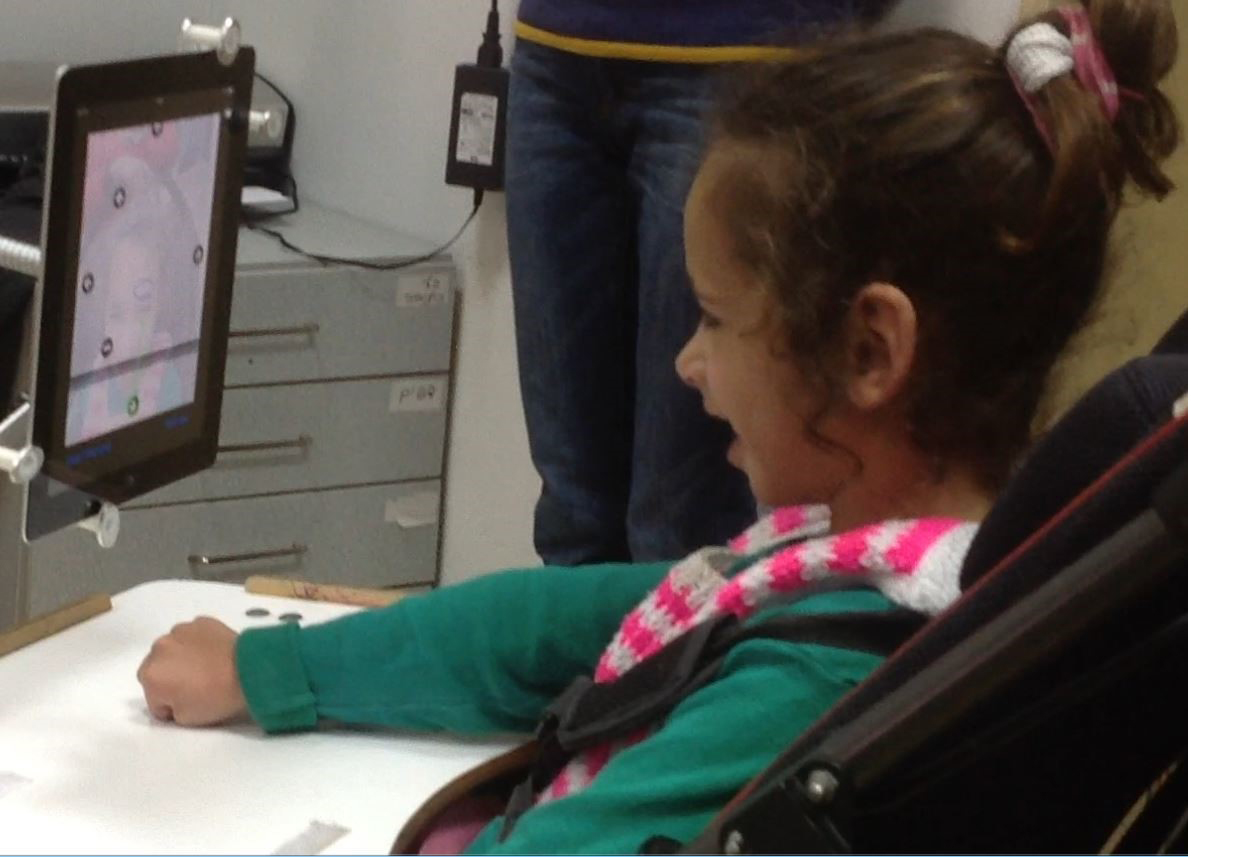 Open Sesame is ideal for people with:
Spinal Cord Injuries
Multiple Sclerosis
ALS (Lou Gehrig disease)
Neuromuscular diseases (SMA, CMD, Duchenne's and more)
Cerebral Palsy (depending on control of head)
Amputations
Previous Stroke
And any condition leading to loss of mobility in the hands/fingers
---
How it Works: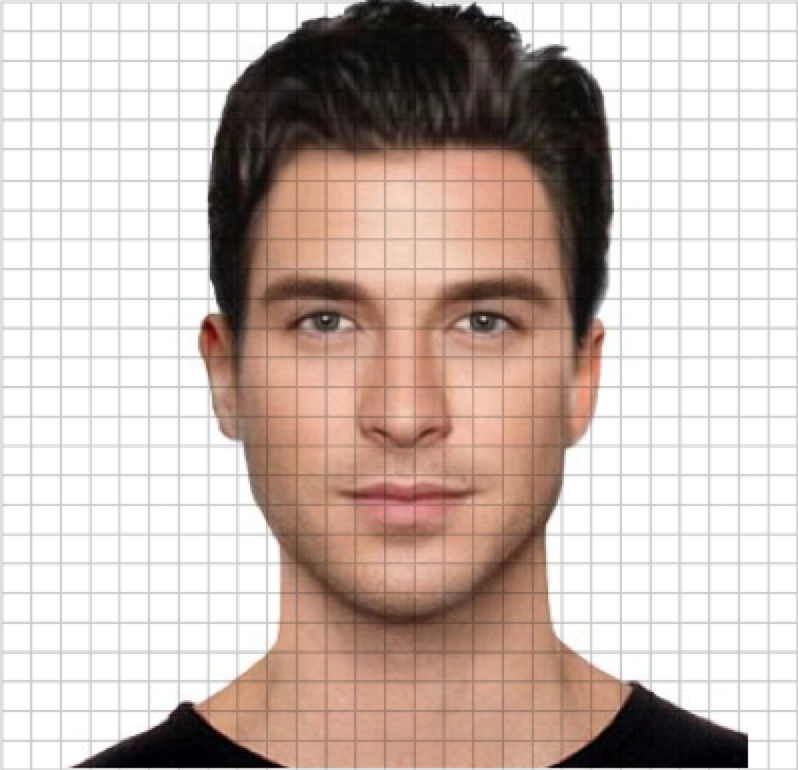 01 – Tracking
Open Sesame
First you download the app. Next, say "Open Sesame" to your mobile device to unlock it. From there, the device's camera picks up slight head movements as commands to tap or swipe.
---
02 – Cursor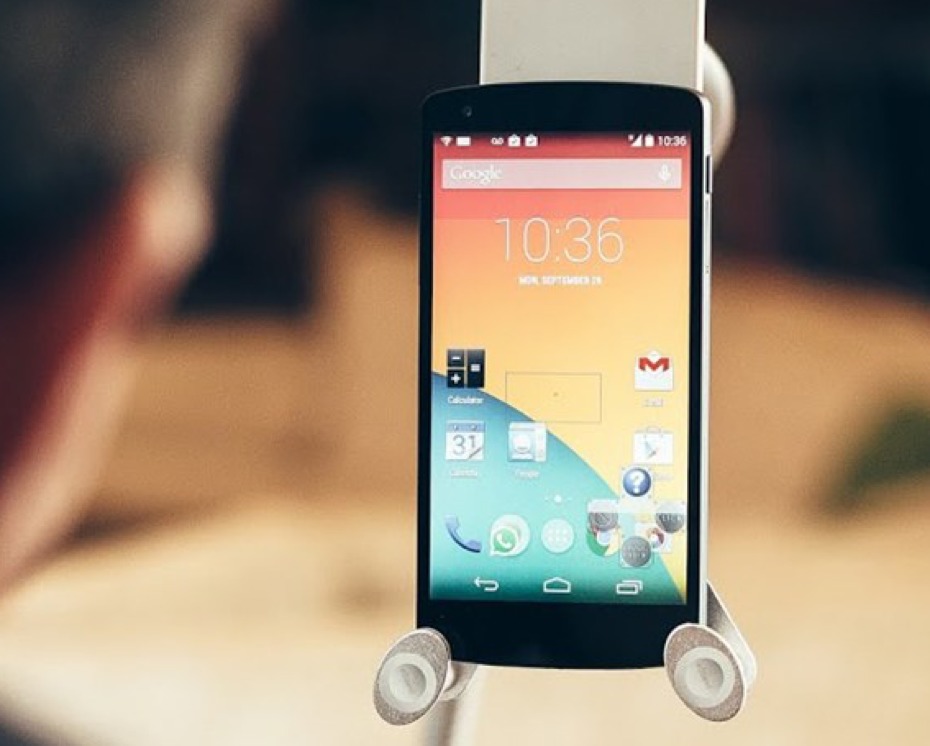 Touches technology. Limitless connections.
Once activated, the cursor will follow your head movements. So, if you turn right, the cursor will go right, or left and up and down. Play games, call a loved one or learn a foreign language. Unlike switch solutions, Open Sesame provides easy access to any application.
---
Features:
Touch-Free Control


Gesture recognition understands small head movements, eliminating the need for touch.

Integrated Voice Control


Use your voice to turn on/off the phone, answer incoming calls and more.

Download Apps


Touch-free interface extends to any app from the Google Play store.

Works Out of the Box
Works touch-free immediately, no additional set-up required.

Lightweight Mobile Design


User interface designed for mobile devices with ease and speed of use in mind.

Affordable & Elegant


No external hardware required.