•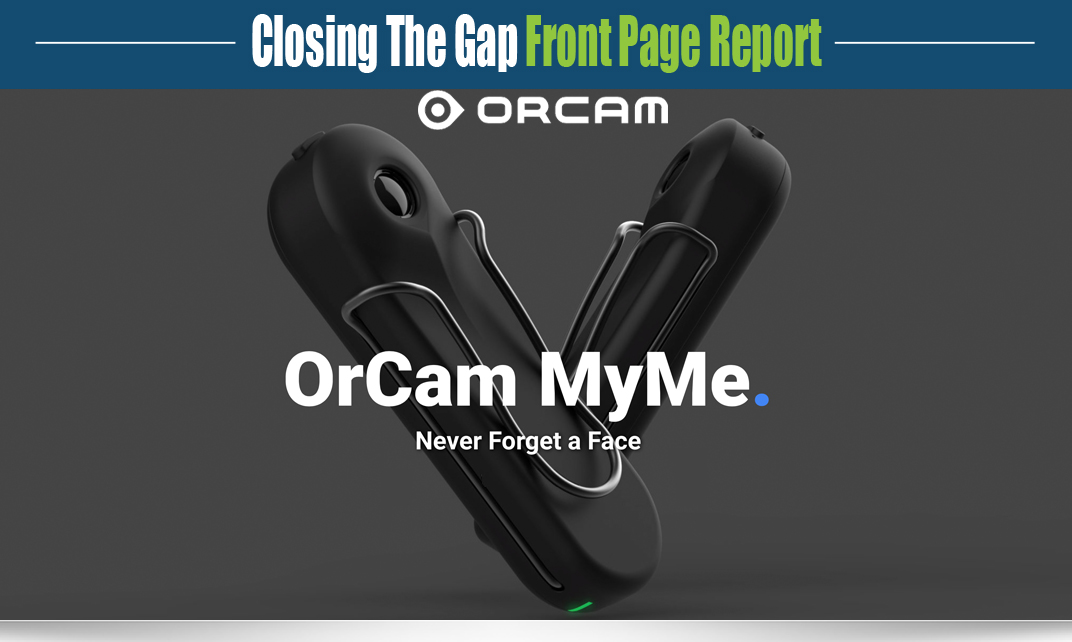 OrCam MyMe.
Never Forget a Face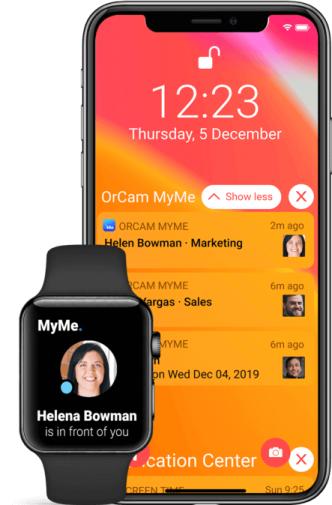 What Does OrCam MyMe Do?
OrCam MyMe is a tiny wearable AI device, that instantly recognizes colleagues, clients, and business contacts, tells you when you last saw them and in what context, by sending a notification to your phone or smartwatch through a companion app.
Using MyMe's advanced AI and Machine Learning, users can enhance their professional networking capabilities and improve relationships with clients.
Features
OrCam MyMe Respects Your Privacy.
OrCam MyMe's camera is only used for facial recognition and does not record photos or videos. It identifies face and computes a digital signature that is compared each time. 
How does it work?
OrCam MyMe easily clips onto your clothing and will identify faces throughout your day, synchronizing them with the companion app. Faces that you have saved to the app will appear via a push notification to your smartphone or smartwatch when the device recognizes them in real time. Unknown faces will appear with no name or contact details until you add them. Then, the next time you meet that person, you will receive a push notification via the app with all their relevant details. No more awkward encounter
Who can use OrCam MyMe?
Whether you work with dozens of clients, attend corporate events, conferences, or just deal with a lot of people throughout your busy day, OrCam MyMe is a game-changer. Think of it as your own personal AI assistant, providing you with important details about the person you are meeting with. OrCam MyMe is great for: Executives. Managers. Business Development. Corporate Events. Expos. Networking. Conferences. Happy Hours. Client Events. New Environments. Office Management. Meeting New People. Remembering Names. Reviewing Who You've Met and Following Up After Events.