•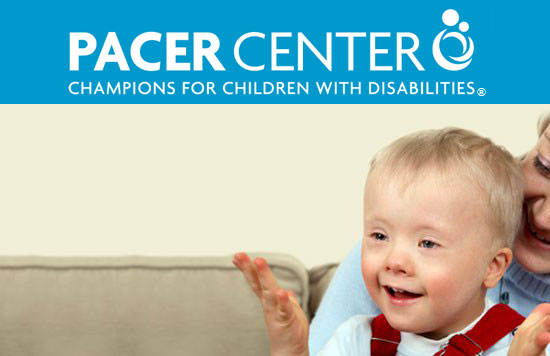 EXploring Interests in Technology and Engineering (EX.I.T.E.)
Come join Pacer Center while they explore the world of science and technology. EX.I.T.E. offers opportunities for girls with disabilities in middle and high school to explore, create, invent, and even get messy with the science and technology of today.
K.W. Gregory was only 10 years old when she decided to find a way to stop the snow from going inside her mittens while playing outside. Brainstorming allowed her to invent wrisities that are now sold nation wide.
Thank goodness Ruth Wakefield did not get upset in 1930 when by mistake she invented the chocolate chip cookie. Ruth had intended for the chocolate chunks to melt and evenly distribute in the dough but instead the chunks stayed just the same resulting in the yummy cookie we call chocolate chip today.
The EX.I.T.E. program offers a variety of opportunities for middle school girls, as well as professionals.
Is a 5-day summer camp designed to encourage middle school girls with disabilities to explore science, technology, engineering and math through hands-on activities.
EX.I.T.E. Technology for Girls
Is a series of workshops offered during the school year that expand upon camp and allow middle school girls with disabilities to participate hands-on in specific areas of science and technology.
Are available for EX.I.T.E. Camp. Teachers must be creative, energetic, have wonderful classroom organization skills, and experience working with students with disabilities.
Are you ready to become the next female inventor???
EX.I.T.E. Camp (EXploring Interests in Technology and Engineering)
About EXITE
A 5-Day Camp in August for middle school girls (6th-9th grades in the fall) with disabilities.
It's FREE, you just need transportation and a box lunch each day.
Camp runs each day from 9AM to 4PM at PACER Center in Bloomington.
Do amazing experiments, make friends that will last a lifetime, discover how science, technology, engineering and math can be cool and exciting.
Their Mission
The mission of EX.I.T.E. Camp is to empower middle school girls in the fields of math, science, and engineering. EX.I.T.E. Camp provides a safe and supported environment for hands-on learning as well as a place to meet new friends and create lasting memories.
In 2016, PACER Center collaborated with community partners for the 14th consecutive year to present a camp specifically for middle school girls with disabilities. Technology experts, scientists, and engineers from Accenture, C.H. Robinson, IBM, Medtronic and 3M gathered for five days in August and generously donated their talents, resources, and insight to inspire middle school girls with disabilities.
The 2016 EX.I.T.E. Camp was sponsored with generous donations from Boston Scientific, the Donaldson Company, the ECMC Foundation, Xcel Energy, and 3M Company. The 2017 EX.I.T.E. camp will bring similar experiences.
Please contact Tina Hanson at 952-838-9000 or stc@pacer.org for more information or questions about this program.
Apply Now – Application Deadline: June 19th 2017
EXITE Camp Schedule 2017

| | | |
| --- | --- | --- |
| Thursday, Aug. 3 | Opening Ceremony | 4 to 5 p.m. |
| Monday, Aug. 7 2017 | Camp Day | 9 a.m. to 4 p.m. |
| Wednesday, Aug. 9 | Camp Day | 9 a.m. to 4 p.m. |
| Friday, Aug. 11 | Camp Day | 9 a.m. to 4 p.m. |
| Tuesday, Aug. 15 | Camp Day | 9 a.m. to 4 p.m. |
| Thursday, Aug. 17 | Camp Day | 9 a.m. to 4 p.m. |
| Thursday, Aug. 17 | Closing Ceremony | 4 to 5:30 p.m. |
PACER Center is a parent training and information center for families of children and youth with all disabilities from birth to young adults. Located in Minneapolis, it serves families across the nation, as well as those in Minnesota. Parents can find publications, workshops, and other resources to help make decisions about education, vocational training, employment, and other services for their children with disabilities. PACER's National Bullying Prevention Center provides resources designed to benefit all students, including those with disabilities.
Highlights from PACER programs:
PACER provides information, support, workshops, and referrals to both families and professionals.
PACER provides puppet programs on disability awareness, abuse prevention, and bullying prevention.
PACER's Simon Technology Center provides software, adaptive devices and training to help children and young adults with disabilities learn to communicate through technology.
PACER provides programs for Native American, African American, Hispanic/Latino, Somali and Southeast Asian communities. Many of our publications have been translated into Hmong, Somali and Spanish.
PACER's Family-to-Family Health Information Center provides a single source of information, including resources and support, for families whose children have disabilities and complex health care needs.
Other programs focus on employment, grandparents, housing and bullying prevention.
PACER Center enhances the quality of life and expands opportunities for children, youth, and young adults with all disabilities and their families so each person can reach his or her highest potential. PACER operates on the principles of parents helping parents, supporting families, promoting a safe environment for all children, and working in collaboration with others.
Is PACER a 501(c)(3) organization?
Yes, PACER Center is a nonprofit organization serving children and youth with disabilities throughout the state of Minnesota and the nation. You can find a report on the organization at the Minnesota Charities Review Council. Gifts to PACER Center are tax-deductible as allowed by law.
How is PACER connected to the community?
PACER Center is unique in that it serves children with all disabilities; learning, physical, emotional, mental and health. No other organization in Minnesota offers this broad range of service to families. PACER also works in coalition with 18 disability organizations.
Many of PACER's board members are parent representatives from the coalition organizations.
PACER's vision is to build a healthy, integrated community in which people learn to respect each other for what they have in common, and to celebrate their differences.
How will my contribution help PACER Center?
Currently there are more than 200,000 children with special needs in Minnesota and 6.7 million throughout the nation. Each year, PACER receives more requests for services that help children with all disabilities. Yet PACER is not a United Way agency, and does not charge workshop fees to parents of children with disabilities because PACER knows those parents are already facing high costs as they strive the meet the needs of their son or daughter with a disability. Your support will therefore help PACER staff respond to the ever-increasing number of families and professionals who contact PACER for assistance.
PACER Center Highlights: 2015-2016
In 2015-2016, PACER Center conducted more than 30 projects to improve outcomes for the nation's 7 million children with disabilities and one in four students who are bullied.
| | |
| --- | --- |
| 45,615 | Requests for individual assistance, information, and support were responded to by PACER staff. |
| 33,985 | Individuals attended PACER's workshops, presentations, and other events. |
| 94% | of PACER training participants reported they would use the information they learned at the workshop to help improve educational outcomes for their children or students. |
| 132,276 | Pacesetter newsletters are mailed to parents and professionals around the country. |
| 8,461 | Children and school staff were educated through PACER's COUNT ME IN and KIDS AGAINST BULLYING puppet shows. |
| 8,352 | Contacts were made by the Simon Technology Center through presentations, library visits, consultations, and information and referral. |
| 12,500 | Unity Day posters were distributed to schools across the country as part of PACER's National Bullying Prevention Month in October. |
| 2.2 million | Visits were made to PACER's innovative websites. |
| 64,000 | Fans follow PACER on Facebook, Twitter, and Instagram. |
| 9.3 billion | Potential viewers learned about PACER through online media coverage on Disney, Huffington Post, and other national outlets. |
| 76 | Full and part-time staff work at PACER. |
| 84% | of PACER's funds go directly to programs. As stated by auditors, PACER's management and fundraising expenses are only 16%, well below the industry standards. |
MOST of PACER's staff and its Board are parents of children and youth with disabilities.