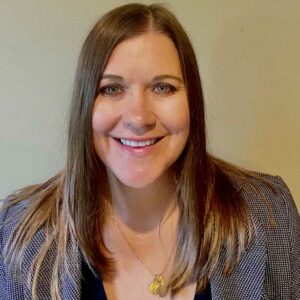 Ellie Hamilton, M.A.Ed, Autism Specialist, Southwest West Central Service Cooperative, Paynesville, MN.
Ellie is a licensed Special Education Teacher in Minnesota and Iowa. She served as an Assistive Technology Specialist for the Great Prairie Area Education Agency, a leading service agency in professional development with the goal of helping all students achieve and continuously improve. Ellie has served on the Iowa Department of Education Preschool Specially Designed Instruction team and on the Iowa State Assistive Technology Leadership Team. She received her B.A. & M.A.Ed. from the University of Northern Iowa. As well as, completing a graduate certificate in Autism Spectrum Disorders from the University of St. Thomas. She completed her Special Education Consultant endorsement through Morningside College. Ellie earned her PK-12 Principal and Special Education Supervisor administrative endorsement through Viterbo University. She is passionate about AT, AAC, and inclusion for children who differently-abled. She lives in Paynesville Minnesota with her husband and two sons.
Financial Disclosures
No disclosures.
Workshops