Description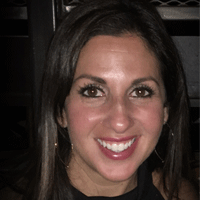 A comprehensive AT evaluation is the first and most critical step in identifying students' needs. Often, AT evaluations do not focus on students as a "whole," across environments or reflect specific student needs. There are MANY considerations that often get ignored. Additionally, evaluators may not have a comprehensive knowledge of AT and/or know how to recommend or support the use of it. As a result, these shortfalls create barriers and often sets both students and support staff up for failure. In this in-depth workshop, the presenters will share strategies for success! Participants will learn about the comprehensive AT evaluative process and the diverse types of AT being used. Specific AAC applications to support those with complex communication needs will be presented and reviewed including, TouchChat, Proloquo2go, Words for Life, and Compass. Literacy software will also be reviewed including, WordQ, thoughtQ, Inspiration Maps, Co:Writer, and Read & Write. Providers may not know ALL products available, but they will learn how to utilize Feature Match to search for and locate products beyond their immediate toolbox. Feature Match worksheets will be shared and reviewed. Lastly, sample reports will be referenced and key elements in writing legally defensible reports will be clearly defined. Join Rachel and Marlene for this jam-packed day!
Date and Time:
October 1, 2019
8:00 am – 4:30 pm
Learning Outcomes:
As a result of this workshop, participants will be able to:
1. Define AT and AAC. List the steps involved in the evaluation process.
2. Identify at least 3 AAC applications.
3. Describe the difference between core and fringe vocabulary.
4. Identify at least 3 literacy-based software applications to support access to curriculum.
5. Identify the key elements in a written report.
6. Name at least three goals to support AT across environments.
Presenter(s)
Presenter Information:
Rachel Bouvin, M.S., CCC-SLP, President and Owner, Rachel Bouvin Speech Services, Rachel Bouvin Speech Services, Greenlawn, NY; Marlene Morrow, M.S. Ed. and M.S. CCC-SLP, Greenlawn, NY.