Description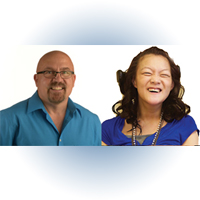 Switch Control allows persons with limited mobility, full access to their iPad, iPhone and Apple computers with the help of switches and other adaptive devices. Once they have access to the device, they can select, tap, drag, type, and even freehand draw. Switch control opens up a world of opportunities for users. Switch control can be as simple as access to cause and effect activities all the way to advanced activities such as video editing, drawing, and controlling your home.
This session will guide participants through basic setup all the way through configuring advanced features. You will learn about switches, switch interfaces, scanning methods, how to configure switches, configuring recipes, setting up Siri shortcuts, gestures and more. Participants in this active hands-on workshop will leave with the knowledge and confidence to be able to setup and configure users with switch control.
Date and Time:
October 1, 2019
8:00 am – 4:30 pm
Learning Outcomes:
As a result of this workshop, participants will be able to:
1. Identify at least 3 switch access methods for accessing computers and iPads.
2. Identify at least types of switch interfaces that can be utilized when setting up a switch user.
3. Identify at least 5 customizable switch control features that are available on the iPad.
Presenter(s)
Presenter Information:
Mark Coppin, M.S., ATP and Apple Distinguished Educator, Assistive Technology Professional, Fargo, ND; Sady Paulson, B.S., Independent Videographer, Fargo, ND.