Description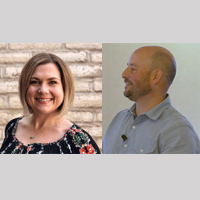 There are many individuals who can access augmentative alternative communication (AAC) with the touch of a finger. However, there are also a significant number of people with more complex physical disabilities who require an alternative to touching a screen. This interactive and hands-on workshop will introduce participants to areas of assessment for alternate access methods, the Assessment of Learning Process (ALP) for AAC clinical tool, and alternate access methods offered by PRC-Saltillo. Through demonstration, video examples, and hands-on experience, participants will explore touch access, eye tracking, head tracking, and single- and multiple-switch scanning control on PRC and Saltillo devices. Clinical and practical assessment considerations will be discussed across the access methods, along with common adjustments to increase effectiveness in accessing AAC.
Date and Time:
October 1, 2019
8:00 am – 4:30 pm
Learning Outcomes:
As a result of this workshop, participants will be able to:
1. Name 3 areas to consider when assessing the alternate access needs of a client.
2) Name the 3 stages of the Assessment of Learning Process for AAC.
3. Name 4 alternate access methods for AAC.
Presenter(s)
Presenter Information:
Jane Lindley, B.S., SLPA, Saltillo Assistive Technology Consultant, PRC-Saltillo, Tucson, AZ; Shawn Malcomson, M.S., Ed., ATP, PR Access Support Specialist, PRC, Woosster, OH