Description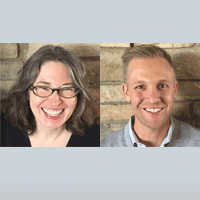 Learning to use an augmentative and alternative communication (AAC) book, app or device is like learning a second language. The best way to learn a second language is by hearing others speak the language across a variety of activities over a period of time, otherwise known as immersion. Speaking to a child while simultaneously modeling AAC is referred to as partner-augmented input (PAI). Each letter of the SMoRRES mnemonic refers to an ingredient needed to provide effective PAI at home, in the classroom or during therapy. This introductory-level program will take participants through portions of steps one through five of an evidence-based, 8-step instructional model which includes learning the SMoRRES ingredients, committing them to memory, and practicing using them. Attendees should bring a communication device, app, emulation software, book or board to participate in a variety of interactive, hands-on training elements designed for learning and improving modeling skills. 
Date and Time:
September 30, 2019
8:00 am – 4:30 pm
Learning Outcomes:
As a result of this activity, participants will be able to:
• Participants will identify three benefits of providing partner-augmented input.
• Participants will list the 6 steps involved in successful modeling.
• Participants will demonstrate the ability to produce words and phrases on a speech-generating device.
Presenter(s)
Presenter Information:
Jill Senner, Ph.D., SLP, Owner/Director, Technology & Language Center, Inc., Evanston, IL; Matthew Baud, M.S., CCC-SLP, SLP, AT Coordinator, Niles Township District for Special Education, Morton Grove, IL.
Registration Notes:
There is a $25 materials fee in addition to the $295 cost of the workshop.