Description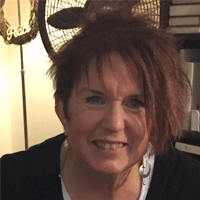 Access remains a "problem" for many of the children we serve, especially those who have increased or fluctuating or unpredictable tone or extremely low tone and are seated in wheelchairs. How can we decide what will work, including eye gaze, single switch access, or assisted direct selection? Why do these children seem to not make progress? Sensory processing directly affects visual convergence, focus, attention, and postural control. To assist these children in wheelchairs in developing and using "access" to AT devices, we must also better understand how their bodies work functionally, (rather than pathologically) and what different seating equipment is needed.
Date and Time:
September 30, 2019
8:00 am – 4:30 pm
Learning Outcomes:
As a result of this workshop,
1. Identify at least 3 characteristics of their students in their current seated postures as to positions of rest and tactile processing or positions of active engagement or vestibular processing.
2. Identify at least 3 components of their student's current seating systems as to its "postural management" (tactile processing) vs. "postural control" capabilities (vestibular processing).
3. Define the two primary sensory modes of processing: tactile processing and vestibular processing.
4. Identify 3 characteristics of the AT device being taught, which control its navigation.
5. Identify 3 specific teaching supports which can assist "machine" knowledge.
Presenter(s)
Presenter Information:
Karen Kangas, B.S., OTR/L, ATS, Occupational Therapist, AT Specialist in private practice, Karen M. Kangas OTR/L, Camp Hill, PA.